Why it's time to get into marketing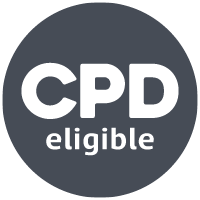 Marketing is more important to business than ever and the opportunities for a rewarding career have never been greater. Discover four reasons why there's never been a better time to get into marketing.
Marketing is now easier to access – from any background
Ten years ago, perhaps even five years ago, there were more well-qualified candidates for marketing jobs than there were exciting entry-level roles. Today, that situation has been turned on its head. Prospective marketers hunting for graduate jobs are lucky enough to be sellers in a sellers' market.
As the marketing sector adjusts to the digital revolution sweeping through all industries, its biggest players understand the importance of augmenting their workforce with candidates who offer new (often tech-related) skills. Major businesses are increasing their people budgets and focusing on direct recruitment, working hard to build employer brands that will appeal to the next generation of marketers.
In return for making themselves great places to work, businesses want candidates who understand the continuously evolving nature of marketing today. For graduates who keep themselves up to date with the trends and technology, the opportunity to find a rewarding career in marketing is greater than it has been for a long time.
Increasingly, the opportunity is not just limited to university graduates, however. Professional marketing qualifications offered by organisations such as CIM are tailored to meet industry demand for new skills. For those who believe that the best way to learn is by doing, apprenticeships are a chance to earn a marketing qualification while in paid employment. Recognising this, CIM now helps organise apprenticeships too.


Once you're in, there's something for everyone
There are many routes into marketing, but there are even more routes through marketing. Generalist or specialist? Agency side or client side? These are the familiar forks in the career paths of every marketer, but anyone entering the industry today is presented with a much richer array of options.
Cutting edge technology has redefined the sector, introducing new ways for brands to interact with consumers. Mobile phones, social media, employer comparison sites such as Glassdoor and peer-to-peer reviews all offer companies opportunities to make – or lose – reputations. Now artificial intelligence (AI) is on its way and the data around it is the next big opportunity to engage customers.
The industry used to distinguish between marketing and digital marketing. Today, even traditional marketing channels such as radio and out-of-home have gone digital and it feels more appropriate to talk simply of marketing in a digital world.
And in that digital world, marketing has an expanded role. It is no longer just about running advertising campaigns; as we will see below, the customer insights and data built up by marketing teams can inform entire business strategies.
All of this means there are many more exciting opportunities for prospective marketers from all sorts of backgrounds. Just make sure you do your research to find the right one for you.


It's rewarding work…
The digital revolution has already accelerated marketing's influence, but it shows no signs of slowing down. Marketers starting out today can expect a career of continuous learning about exciting technological developments and the ways they might improve customer engagement. As a result, marketers are increasingly important in the wider business environment.
We mentioned marketing's expanded role above. The requirement to understand customers better introduces an interesting psychological aspect to a marketer's work: it's not just what the customer wants; it's why they want it.
Then, of course, there will always be the creative contributions that a marketer can make to an ad campaign and across the business.


…That's only becoming more prestigious
Marketing teams were once known as 'pens and mugs departments'. New digital channels to market have consigned that name to the dustbin of history.
At the same time, chartered industry bodies such as CIM have helped confirm marketing's status as a profession and worked to ensure that marketing qualifications are more widely respected than ever before.
Technological innovations have also changed the relationship between business and consumer. Empowered by the likes of social media, customers have raised their expectations of companies. As a result, businesses are scrambling to put these new consumers first - with marketers at the centre of this renewed initiative. 
Tech innovations have also changed the relationship between business leaders and their marketing teams. Because it is the marketing department that looks after customer relationships, the importance of marketers has never been more widely recognised. A good marketer is a consumer champion, representing customers within the business and working hard to ensure their needs are met. Moreover, a good marketing team will have the organisational reach and influence to improve a business's products and services accordingly.
So, there you have it: the routes into marketing are now many, the opportunities within marketing are myriad and the business contributions that young marketers make will be respected and rewarded, making promotion up the ranks easier than ever before.