Event starts in
days hours minutes
0
seconds
Book your tickets now to the 18th CIM Ireland Marketing Awards.
Launched in the historic Harland and Wolff Drawing Offices in the Titanic Hotel, Belfast, the awards aim to reward talent of aspiring, future marketers and recognise our countries world-class marketing achievements.
The CIM Ireland Marketing Awards will take place on Friday 09 November, where the 2018 winners will be announced at a gala event in Titanic, Belfast.
Book tickets now for you and your team and take advantage of our early bird prices.
09 November 2018
Early bird closes 
19 October 2018
The Marketing Trust is proud to be the headline sponsor of the CIM Ireland Marketing Awards 2018.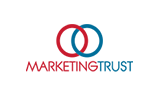 Categories
Best new product, business or service launch – sponsored by Mintel

A new CIM Ireland Marketing Awards category - if you did something new then here's the place to enter – any product or service – across any sector.

Finalists

Almac Group: Celebrating 50 years of Almac - A Unique Culture Delivering Exceptional Solutions 
Beiersdorf: NIVEA MEN Body Grooming Range
Noisy Snacks Limited: Make Some Noise...Noisy Nuts
The Irish News: Irish News Weekend Edition
Translink: Belfast's Glider launch 
 

Cause Related Marketing

A new category focused on companies who have used cause related marketing to highlight or create funding for an issue, charity or good cause.  

Finalists

ASG & Partners: Empty Chairs - Leukaemia & Lymphoma NI
Fathom: Christian Aid and Fathon
Public Health Agency: #NotSorryMums
Zesty: thenextchapter.eu

Creative Industries Marketing – sponsored by Titanic Belfast & Titanic Hotel, Belfast

The category is for marketing impact made in the creative sector, open to individuals or a company it could be a product, event or service but has creativity at its heart.

Finalists

Ulster Orchestra: Ulster Orchestra innovative campaigns 

Marketing in Construction, Engineering and other Manufacturing Sectors - sponsored by BlueSky Video Marketing

Open to small and large companies in construction, engineering, automotive, transport and other manufacturing sectors.

Finalists

CDE Global: CDE Global Rebrand
Federation of Master Builders: Build Better with a Master Builder
MJM Group: Refitting the Azamara Pursuit in Belfast
Smiley Monroe: Say Hi to Our 5 Values
Taggart Homes: The Designer Builder
Yelo Limited: It's all Yelo

Marketing in Hotels, Leisure, Events, Travel and Tourism Sectors - sponsored by Corporate Hire AV

Large or small commercial companies, not for profit and social firms with campaigns in this area can enter here.

Finalists

ASG & Partners: Causeway Coast & Glens... the definition of
Derry City and Strabane District Council: Derry Halloween 2017
Galgorm Resort & Spa: #GiftLove
Mammoth: Dubai Duty Free Irish Open 2018
Titanic Belfast: The World's Leading Attraction
Titanic Hotel Belfast: The Hotel that History Built
Velocity Worldwide: Fan Engagement Project for The Basketball Hall of Fame Belfast Classic 2017
Visit Belfast: Find your Belfast
W5: Dinosaur Encounter at W5

Most Marketing Impact on a Small Budget – sponsored by Ulster University Business School

Small budget with big outcomes should look here to highlight their campaigns.

Finalists

Derry City & Strabane District Council: Slow Food Festival
Fathom: Madlug and Fathom
Free'ist: Free'ist Sugar Swap Week
InspecVision Ltd: InspecVision gets plenty bang for its buck in the USA!
Mackle Petfoods: Excellence in Marketing - Naturo Pet Foods
Noisy Snacks Limited: Make Some Noise... We are in Lidl
W5: Dinosaur Encounter at W5

Not for Profit Campaign/Marketing – sponsored by Moy Park

Sponsored by Moy Park, all charities, social firms, campaigning organisations or private sector organisations who have done work in this area can enter their work into this category.

Finalists

ASG & Partners: Victim Support NI
Ava Creative Consulting: Save CQ Campaign
CDE Global: Circular Driven Economy Symposium
Employers For Childcare: Employers For Childcare
Federation of Master Builders: Build Better with a Master Builder
W5: Dinosaur Encounter at W5

Professional Services Marketing – sponsored by Baker McKenzie

Sponsored by Baker McKenzie. This category is for professional services in education, financial, legal, recruitment, accountancy or other.  This is the chance to show that your work grows your business.  Internal campaigns across any sector may also feel this category works for them. 

Finalist

The Irish News: The Irish News Young News Readers

Public Sector Marketing

Any campaign large or small from an organisation working in public sector is eligible. 

Finalists

Ardmore: Translink Christmas
Ardmore: Translink Smartmovers
ASG & Partners: Northern Regional College
Smarts Communicate: Know Your Calories
Translink: Translink's yLink
W5: Dinosaur Encounter at W5
Retail Campaigning

This includes both online marketing and bricks and mortar. FMCG fit into this one, as well as e-commerce, boutique shops or large multi-nationals.

Finalists

ASG & Partners: Remus Uomo
ASG & Partners on behalf of M&S: Supporting the Community for 50 Years
AV Browne on behalf of Moy Park: Masterfully Crafted, Marvellously Tasty
DIGG Childrenswear: From Good To Great - It's Time To Celebrate
Warden Bros Ltd: Wardens of Newtownards

Technology Marketing

Marketers working in the technology sector, including Software developers can enter this category.  

Finalist

Yelo Limited: Yelo Enabling The Internet

CIM Ireland Agency of the Year – sponsored by Marketing Trust.

This will be awarded to the agency who has demonstrated exceptional effectiveness through transformational campaigns.

Finalists

Digital Twenty Four
Elevator Promotional Marketing Ltd
Zesty

CIM Ireland Marketer of the Year

Recognises the demonstrable impact made by a marketing professional on one or more brands managed by her/him, and which would be acknowledged as demonstrating best marketing practice.

Finalists

Andrew Dickinson, Wilsons Auctions
Ann Graham, W5
Lauren Campbell, Victoria Square
Noel Allen, Noisy Snacks Limited

CIM Ireland Marketing Team of the Year – sponsored by PML Group

Sponsored by PML Group recognises the demonstrable impact made by a marketing team on one or more brands they manage, using innovative and impactful marketing.

Finalists

Beiersdorf
CDE Global
Department of Finance, NICS
Translink
Ulster Orchestra
Victoria Square
Wilsons Auctions

CIM Ireland Studying Member of the Year – sponsored by Marketing Trust

This category is awarded to the highest performing student in each module of the CIM Diploma in Professional Marketing and the Digital Diploma in Professional Marketing, along with recognising the highest performing student overall for these qualifications.

Chair's Award for Best Campaign (across all sectors)

Having reviewed all category winners, the CIM Ireland Chair will decide which entry best demonstrates marketing impact to the Ireland marketing community.
Sponsors
Interest in sponsorship of the CIM Ireland Marketing Awards has been very brisk with half our categories already sold before launch. By sponsoring the event your brand is positioned alongside the leading professional marketing body. It offers you the opportunity to network with marketing professionals across the island and align your company with an event that is successful, well established and greatly respected. The CIM Ireland Marketing Awards sponsorship brochure is available here.