The value of marketing training today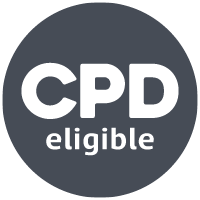 According to Brand Recruitment's marketing review and salary survey this year, only 8% of marketing professionals surveyed saw their marketing department decrease over the last twelve months
In fact, the opposite is true, with 65% seeing their departments increase in size. In more good news for the profession, 67% said they were 'happy' or 'extremely happy' in their job, indicating that the profession is in buoyant health. Most remarkably, 68% of those surveyed said that Brexit had currently had 'no effect' on their role or department.
Look below the surface though and senior managers need to be wary. Only 26% of respondents were not thinking about making a career move, versus 54% who were, and 35% cited a 'lack of progression/career advancement' as the main reason. When respondents were asked to rank the benefits in order of importance, training came fourth, behind only '25 days holiday or more', 'flexible working' and 'contributory private pension'. To put this is context, the idea of a 'bonus' was only fifth. What marketers want, more than money, is training, and they are more than happy to look elsewhere to get it.
In today's market, working in marketing involves keeping ahead of the curve, being up to date on technological/digital advancements, and providing ROMI (return on marketing investment) for the business. And as such, if an employer wants a forward-thinking and influential marketer in their business, they need to encourage and nurture this attitude through the likes of training courses and qualifications, not hold it back.
Given that the most common reason marketers gave for wanting to leave their current role in our Marketing Salary Survey 2018 was lack of progression/career advancement; surely one solution to help retain employees and combat this feeling amongst marketing teams could be for employers to offer training and qualifications as a benefit? Perhaps marketers might feel like they had more opportunity for career advancement and were progressing, if they were supported by their employer in strengthening and sharpening their skills and knowledge through further training?
The survey reveals that marketers, or, at least, the respondents, are an inquisitive bunch, with 67% saying they would develop their skills through 'online reading' and 35% saying they'd improve through 'in-house training'. The discrepancy between the two indicates that the training courses companies offer are either not there, or insubstantial, and this is a gap that will have to narrow in order to help retention rates.
Ultimately, training courses also hold value from a recruitment point of a view. For example, if a company is struggling to find the 'perfect' candidate for a role they're hiring for, sometimes it can be worth considering candidates who have some of, but not quite all, the right experience for the role, and consider putting them on training courses to cover off any areas that they're not quite strong enough on. Many have made the jump from sales to marketing – often taking a pay cut as a result – and have used training courses to fill the gaps in their knowledge, knowing they bring other skills to the table. This is especially relevant when companies are requiring new or rare skillsets, and marketing has a lot of transferable skills that make it open to offers from other departments. Training, when used properly, will save the business money.
Qualifications, like those from CIM, provide marketing and communications professionals with practical tools and techniques, as well as a more strategic understanding, which they can then apply to their job roles. For employers, training courses can encourage a more skilled and knowledgeable workforce, and increase employee loyalty amongst the most ambitious and keen to develop members of staff. Naturally, some marketing qualifications can be more costly in both time and resource than others, and it is not uncommon for employers to reduce the perceived risk on their end by offering to sponsor the studies under the condition that, if the employee leaves the business before a certain time-frame, they will have to pay back some of the cost of their course.
Marketing recruitment surged in the months after the Brexit referendum was announced and, once the course of the EU referendum is decided – deal or no deal, remain or leave – it is likely that marketing will be needed more than ever. Training will be needed to keep employees engaged, to keep your business current and guide your strategy through uncertain times. The time for training is now, and employers cannot afford to sit back.
Do you want to find the gaps in your marketing knowledge and enhance your business? Find out how CIM has already helped organisations like yours to overcome their marketing challenges with our bespoke training solutions, tailored to your business.