Judges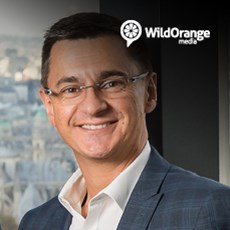 Allister Frost
Allister Frost, founder of Wild Orange Media, helps people in organisations do better business through rapidly-evolving marketing channels. Voted Digital Marketing Personality of the Year in the UK, Allister is well-known for his public speaking and authoritative understanding of the digital world. He is a specialist in emerging and future online marketing techniques and works across many industries helping marketers stay abreast of technological advances to develop future-ready capabilities. While Head of Digital Marketing Strategy at Microsoft he gave fresh impetus to brands including Xbox, Windows and Office by making them more accessible to customers through real-time communication channels. A Chartered Marketer, he regularly coaches and trains organisations around the world on a range of topics including content marketing, the secret psychology of inbound marketing and future business transformation. During a marketing career spanning more than 25 years he has managed leading brands including Andrex, Huggies and Kleenex and delivered global campaigns for Windows and "I'M A PC".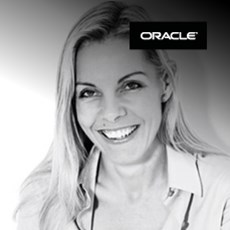 Amanda Jobbins
Amanda St Levans Jobbins is an industry renowned CMO in the technology industry having worked for many years in leadership positions in the Silicon Valley, Asia and Europe for amongst others Symantec, IBM and Cisco. She is currently the Vice President of Digital Demand Generation, Business Development and Marketing for Oracle in EMEA and APAC. Amanda is an often requested speaker on business issues, technology trends and marketing leadership and has keynoted at the London Business School, the Economist forums and the Web Summit Digital stage amongst many others. She has a Business & German degree from Hull University, England and is an advisor to many start-ups in the UK Tech City community.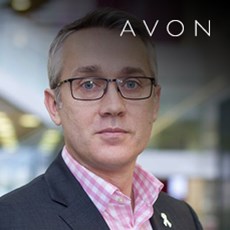 Ashley Ferguson
Currently Executive Director of UK Marketing, Ashley is responsible for Brochure, Digital, Media, PR and marketing operations (team circa 100 associates). Ashley originally graduated as an engineer before joining Avon on a graduate program. He has worked in and with 30+ Avon Markets over 21 years and has held various marketing leadership roles with the UK such as Head of Beauty, Head of Brochure, and Head of Marketing operations. He was also responsible for EMEA Marketing Strategy & Training and launched foundational training modules, master classes and the first year of the Avon Marketing Academy. Most recently he has overseen Avon's #Make Up Your Own Mind and #Morning Face campaigns which have had a significant impact on customer reach and brand awareness. He has a passion for developing high performing diverse individuals, that challenge and compliment his years of Avon experience.
Bonnie Pelosi
Bonnie Pelosi is the Brand, Marketing & Communications (BMC) Director for UK&I. She has been with EY since October 2012 when she joined as Head of Corporate Profile and Digital Marketing. As part of the UK&I Marketing Leadership Team she was responsible for the brand and some of our major brand and marketing programmes: Arts, Entrepreneur of the Year, Alumni, EY ITEM Club, Commonwealth Games, Ryder Cup and 3rd party associations (CBI, UKTI, London First, British American). Prior to EY, Bonnie was at Accenture where she was head of global consumer marketing and EMEIA healthcare marketing lead. Before this she held lead marketing roles at brand and design agency, Enterprise IG (part of WPP), in both London and San Francisco. She started her marketing career at Thomson Financial and Simmons & Simmons. She lives in London with her husband and two children.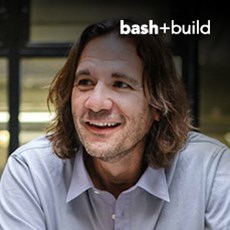 Cesar Lastra
Cesar Lastra is the founder of Bash and Build, a learn-by-doing innovation consultancy. Cesar is a front-end innovator with a background in strategy, insights and capability building. He advocates a hands-on approach to innovation and helps individuals, SME's and large multinationals develop new ideas to their full potential. Recent clients include 3M, Abbvie, Allianz, Bentley, O2 and Tesco, among others. As a long-time member of CIM's Global Delivery Framework, Cesar regularly runs masterclasses and bespoke insights and innovation courses. Prior to being a consultant, Cesar spent 20+ years based out of the U.S., Latin America, and Europe working for companies such as Young & Rubicam, Colgate-Palmolive, The Coca-Cola Company and SABMiller. Now based in London, he can also be found addressing social challenges through the Royal Society of Arts Encouragement of Arts, Manufactures and Commerce (RSA) where he is a Fellow.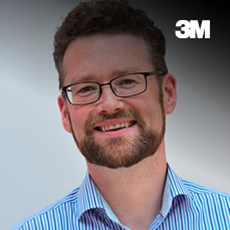 Damian Doherty
Damian Doherty is Corporate Marketing-Sales leader for 3M in the UK & Ireland, he is responsible for optimizing, accelerating and aligning all Sales, Marketing and Digital processes alongside the Customer Journey. He has been part of the corporate team for over 2 years and has been with 3M for more than 23 years. Damian started as a Sales Representative for the Automotive Division and has worked in Sales & Marketing functions with increasing responsibility in various Divisions and industrial sectors since then, including a 2 year assignment as a Six Sigma Black Belt in 2004. Prior to his current responsibility, Damian was General Sales & Marketing Manager for the Food Safety Department and holds an honours degree in Physics from Loughborough University.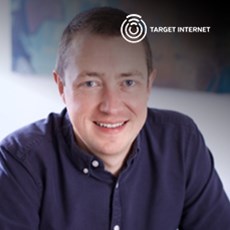 Daniel Rowles
Daniel has been working in Digital Marketing for the past 17 years, with extensive experience working both client side and within the agency environment. He is CEO of TargetInternet.com, a Course Director for the CIM and a lecturer at Imperial College and Cranfield School of Management. He is the voice of the Digital Marketing Podcast, a worldwide top-ten business podcast in iTunes, and an award winning author for publisher Kogan Page (Mobile Marketing 2013, Digital Branding 2014, Building Digital Culture 2016). Daniel has helped organisations of all types to use digital marketing effectively, working with a wide range of businesses, from startups through to global clients like the BBC, Sony, Tesco, Vodafone, Mercedes, L'Oreal and Accenture.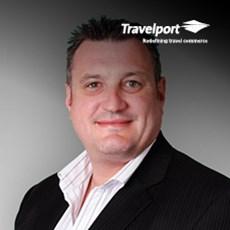 Gordon Nardini
Gordon Nardini is Senior Director, Marketing. In this role he has overall responsibility for marketing, driving the strategy, agile marketing practices and execution of Corporate, Customer and Digital activities across the 180 countries in which Travelport operates. Gordon joined Travelport in July 2013 as Senior Director, Global Marketing Communications. He is a seasoned marketing professional with over 20 years' experience. Gordon has held a number of managerial roles across a diverse range of industries including telecommunications, retail, e-commerce, technology and travel & tourism. Prior to joining Travelport, Gordon was Senior Director, Operational Marketing with Carlson Wagonlit Travel in the UK and before that worked for the Amadeus IT Group in Madrid, Spain where he held various senior marketing roles. Before that he worked for Carphone Warehouse as Head of Retail and Product Marketing and he has also held a number of marketing roles at Vodafone and Newbridge Networks. Gordon holds a BA (Hons) in Marketing and Italian from the University of South Wales. Gordon is an active member of the CIM (FCIM) and has been awarded Chartered Marketer status as well as being Pragmatic Marketing Certified.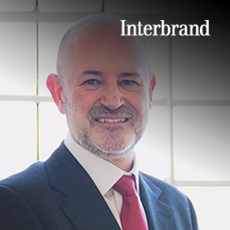 Jez Frampton
Jez Frampton is the Group Chief Executive at Interbrand. He leads the Interbrand network, shaping strategy and growth for its 30 worldwide offices and enhancing its brand value generating services to a prestigious roster of clients. Jez was named the global head of Interbrand in early 2006, having previously been the CEO of Interbrand in the United Kingdom. In his fifteen years with Interbrand, Jez has worked alongside clients all across the world, and in virtually every sector, to create and manage brands. Frequently invited to comment by the BBC, CNN, Fox, CNBC and Bloomberg, on the importance of brands as business assets, Jez has also authored many articles on the subject. Prior to Interbrand Jez worked in both the United States and UK for the notable agencies Saatchi & Saatchi and DMB&B.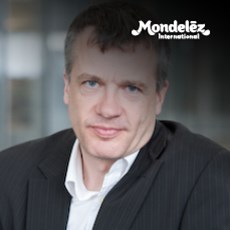 Jonathan Horrell
Jonathan Horrell is Director Global Sustainability for Mondelēz International (formerly Kraft Foods). He is responsible for sustainability strategy, managing key sustainability issues, and building relationships with policy makers and external stakeholders to support the company's strategic sustainability priorities. His responsibilities cover sustainability across the value chain from agricultural sourcing to post-consumer waste, working alongside specialists from functions across the business. He joined Kraft Foods in 2003. Until December 2011 - a period which included the acquisition of Cadbury – he was Corporate Affairs Director for the UK and Ireland, with responsibility for external and internal communications, public affairs and community involvement. During that time, he managed communications programmes supporting Kenco's introduction of coffees from Rainforest Alliance Certified farms to the UK and Ireland. Originally a dairy farmer, Jonathan previously worked in the UK dairy industry and a journalist on a variety of IT and finance titles.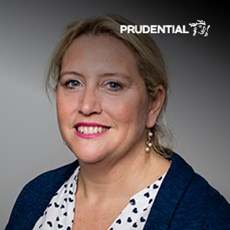 Karen Richardson-Fowles
As Head of Intermediary Marketing at Prudential UK, Karen leads the distribution marketing team, developing core sales and marketing strategies for Prudential's broad range of intermediary sold propositions. Her understanding of the financial services market place together with her thorough marketing knowledge and her close alignment with the Sales Leadership Team has meant she has been instrumental in bringing the sales and marketing functions of the organisation closer together. An all-round marketing professional, Karen has been with Prudential for seventeen years. Previously Head of Life and Pensions Marketing, she has also led the Corporate Pensions Marketing channel having also had hands – on sales experience. She has also worked in Brand, PR and Direct Marketing. Karen previously worked as a campaign manager with M&G. Karen graduated from Portsmouth University with a BA Hons in Social History and is a CIM Marketer.
Lisa Gilbert
As the CMO of IBM UK & Ireland, and the steward of IBM's brand, Lisa is responsible for leading a multidisciplinary team covering, market intelligence, brand strategy, internal & external communications, go to market strategy and execution; campaign management, digital & events and corporate social responsibility. Prior to her CMO role, Lisa led IBM's global Campaign Management practice focusing specifically on client-centric Campaign Planning. Lisa has built and delivered IBM's unique approach to plan and execute holistic personalized experiences for clients and prospects as part of IBM's Data-driven marketing system. Lisa has also served as Vice President of Marketing responsible for IBM's Growth Markets based in Shanghai, China. Lisa led a team of professionals managing marketing from strategy through to execution for all of IBM's Enterprise and SMB clients. She also led the marketing strategy for IBM's Geo Expansion initiative where the company opened over 140 new sales offices across 40 countries in less than 12 months. Lisa's scope covered all of IBM's product and services portfolio. Lisa Gilbert has been with IBM for fifteen years and has held multiple marketing & communications roles with increasing responsibility in North America, Europe, Asia, Latin America, Central Europe, Middle East and Africa. Before joining IBM, Lisa held marketing and communications positions at companies including Hewlett-Packard Company and Compaq Computer Corporation.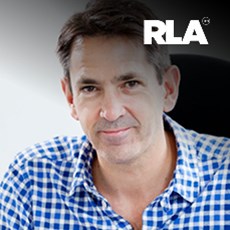 Mike Smith
Mike brings leadership experience from over 25 years spent at some of the major integrated agencies in London including Leo Burnett, Lowe Worldwide and Havas. He has led brands across a broad range of sectors, with local market, regional and global remits. Mike joined RLA in April 2016, after four years heading up Innocean Worldwide UK, developing a strong, integrated comms capability for key clients Kia and Hyundai. As CEO of RLA Group, Mike leads both Bournemouth and Belfast agencies in delivering powerful, localised communication on behalf of big brands like Tesco, PSA, Ford, Coca-Cola, Volvo, and Fiat Group. To assist the communication goals of such clients, RLA also delivers specialist sales/marketing portals combining critical modules including sales dashboards, sales tools, digital asset management and sales incentives and rewards.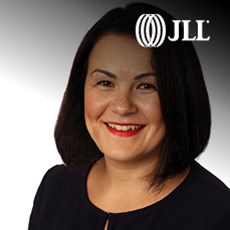 Misa von Tunzelman
Misa von Tunzelman is UK Lead Director for Marketing and Communications at Real Estate Professional Services firm JLL. She is a member of the UK firm's Executive Committee and leads the business' progressive Diversity and Inclusion agenda, a focus she sees as vital to the health of any brand operating today. In addition to her role at JLL she is on the board of Home Live Art a company of creative producers in the field of live art and performance. She is also on the advisory board for Funny Women the UK's leading female comedy community. Misa is passionate about property and the difference the built environment can make on the prosperity of businesses, communities and whole countries; a message that she and her colleagues at JLL are on a mission to get out to UK plc. Having seen first-hand the difference a strong Marketing approach can have on the fortunes of professional services firms, Misa enjoys seeing new ideas and thinking brought to life in this sometimes staid sector. She is a keen supporter of the CIM having been a member since 1997 and chartered since 2009.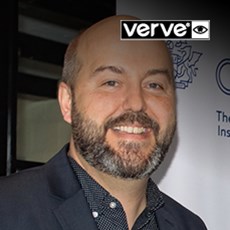 Paul Hitchens MCIM Chartered Marketer
Paul is the author of two best selling business books on branding: 'Successful Brand Management – In a Week' and 'Create the Perfect Brand' (published by Hodder Education). He is a founding partner and Director of Verve Brand Consultancy with over 25 years experience in the Creative Industries. Paul has worked in Advertising, Branding, Design and Marketing and has helped organisations of all types and sizes to realise their brand's potential through Strategic Consultancy, Creative Services, Seminars and Training Workshops. He is a Chartered Marketer and Course Director for the CIM and regularly provides industry comment for television, radio, national and trade press. Paul has appeared on BBC, ITV and Channel 5 News.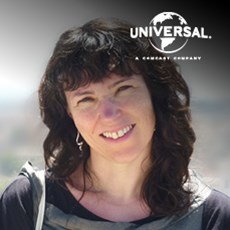 Vicki Davies
As Head of Film Marketing at Universal Pictures Home Entertainment, I work with an innovative and inspiring team, whose commitment to entertaining the consumer is second to none, within a business that encourages creativity, teamwork and a pioneering spirit. With new releases every week, I am lucky to work on some of the fastest-moving consumer goods campaigns possible - whether that's devising strategies to get women excited by Bridget Jones's Baby, experiential activity with the characters from The Secret Life of Pets, engaging mobile creative for Jason Bourne or virtual reality activity at retail for Star Trek Beyond. Before I worked at Universal, I held various Film and Music marketing roles at Paramount Pictures, 20th Century Fox and Virgin Megastores.