CIM Exchange is a content hub of inspiration, designed to provoke thought and reaction. Each week, we publish new thinking and insight designed to help make you a more effective marketer by showcasing the best ideas, opinions, interviews and case studies drawing from sources across the globe.
Support and inspire you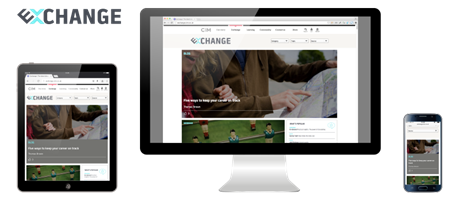 Exchange aims to help shape and support you in your everyday marketing role through content which explores various sectors, disciplines and markets – from Asia to America and all that's in-between. Sharing in-depth analysis on topical events, opinion pieces, blogs and interviews with influential industry practitioners.
Easy to find thought leadership and insight
Exchange also houses thought leadership and research, webinars, videos, infographics and podcasts which are all easy for you to find, navigate and share.
Take a look at some examples of the thinking and insight we published recently:
Our hope is that Exchange will stimulate dialogue, debate and exchange of ideas as well as to guide, encourage and inspire you every day.
Contact us:
Call +44 (0)1628 427120
Email membership@cim.co.uk