Report: Sustainability marketing skills gap report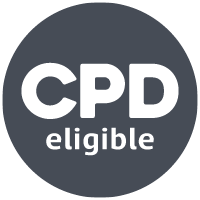 One of the immediate priorities for both business and society at large is the need for sustainable transformation. With climate change, overconsumption and the need to build back better - it is clear that organisations who do not have a solid sustainable development plan now risk consumers disengaging, employees leaving and investors refusing to invest. Marketers have a great opportunity to make a difference, uncovering and sharing what their organisations do and launching new exciting initiatives with strong business cases.
To support marketers, CIM has launched a new sustainability report 'CIM Sustainability marketing skills gap report' designed to provide CIM members with the latest thinking, advice and strategies.
The new report gathers the views of both marketers and consumers, reviewing the current industry landscape, the tightening of regulations to combat 'greenwashing' and the knock-on effect to the marketing profession.
Increasingly, marketers are being asked to work and advise the business on sustainability but many fear being accused of greenwashing due to gaps in knowledge. This new report provides valuable insights into top recommendations from CIM which aims to help marketers feel confident in increasing businesses' communications around sustainability efforts, and address consumers' demand to see more action from companies.
The report details a number of interesting views and trends, including:
Three quarters (76%) of marketers say they have been involved in sustainability work in the last five years
Nearly half (45%) feel under pressure in their role to communicate their company or clients' sustainability credentials
2 in 5 (40%) of marketers don't currently have marketing qualifications relating to sustainability, but promisingly are interested in receiving one
Over six in ten (63%) adults agreeing that brands should increase communications around the sustainability of their products and services
Also stories from leading brands on their sustainable marketing journey
CIM's view: "We see regulation is coming to try and stem the volume of 'greenwashing,' and this is a good thing. To really make progress in tackling the sustainability challenge, we must see businesses be more open and transparent about their impact on the environment as consumers, employees and indeed investors are all asking for it.
"At CIM we welcome new supporting legislation like Competition and Markets Authority's 'Green Claims Code'. We feel passionately that marketers should not shy away from communicating on their sustainability credentials out of fear of being labelled as 'greenwashing'. If anything, it should encourage them to upskill immediately, so they have the tools and knowledge to feed into effective sustainability-led organisational strategies - after all, the environmental challenge will only get worse if we don't start taking decisive and collaborative action to change the path we are on."
Click the button below to download the report: