News round up: EasyJet relaunches package holidays
09.12.2019
Media coverage round up: EasyJet relaunches package holidays
Last month, low-cost airline, EasyJet announced the relaunch of its new package holiday business. CIM's chief executive, Chris Daly spoke to a number of national media outlets on the announcement. For more information on the story, please click on the below news articles: 
BBC News - EasyJet is 'taking advantage of others misfortune' 
Read here: https://www.bbc.co.uk/news/topics/c302m85q52jt/easyjet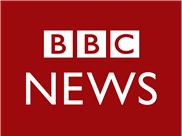 The Drum - 'It's not an orange box': inside the easyJet Holidays marketing playbook
Read here: https://www.thedrum.com/news/2019/11/29/it-s-not-orange-box-inside-the-easyjet-holidays-marketing-playbook  
The Telegraph - Would you book a package holiday with Europe's newest tour operator, EasyJet?  
Read here: https://www.telegraph.co.uk/travel/news/easyjet-holidays-launch/
Evening Standard - EasyJet Holidays: low-cost airline launches new holiday company 
Read here: https://www.standard.co.uk/lifestyle/travel/easyjet-holidays-how-to-book-a4299216.html
Contacts
For all press enquiries, please contact the media team:
Fact Sheet
An overview of CIM our history and services.
Sign up for the latest news
x
We'll always treat your personal details with the utmost care and will never share or sell them to third parties. You are always in control of how we contact you – you can change your contact preferences at any time. For more information, visit our privacy policy.
To receive sector specific news: