CIM offers a range of professionally recognised Marketing, Digital Marketing and Sustainable Marketing qualifications designed to develop the core skills you need to succeed within the marketing industry. We are proud to have partnered with over 100 Accredited Study Centres (ASCs) across the globe to make learning with CIM more accessible than ever. These ASCs offer a variety of CIM qualifications via various study methods, allowing you to choose the best way to complete your CIM qualification.
Why study a CIM qualification?
Enhance your employability prospects
60% of CIM graduates are more respected at work or given more responsibility. (CIM Alumni Survey)
Make it work around you
Study one module at a time to make completing a qualification manageable and affordable.
Digital Badges
Increase your professional recognition with a digital badge from CIM to use in email signatures, digital CVs across social media and personal websites.
Aspire to be the best
35% of marketing leaders have a CIM qualification – the most common after a university degree (46%). (Hays, DNA of a Marketing Leader Report 2019)
Marketing Degree Student Exemptions
x
If you have a marketing related degree from an Accredited Degree University you could be eligible for exemptions. Exemptions reduce the number of assessments you take to gain a CIM Qualification. CIM Professional Marketing Qualifications must be passed within 5 years of graduating.
Foundation Certificate in Professional Marketing

Foundation Certificate in Professional Digital Marketing
Level 3

Perfect for those new to junior marketing roles or aspiring to enter the industry and looking for the perfect introduction to marketing. You can choose between two qualifications to suit your individual career path.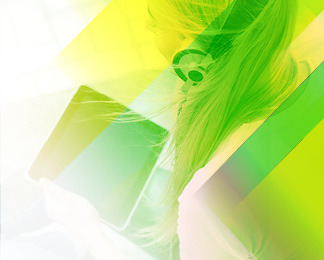 Certificate in Professional Marketing

Certificate in Professional Digital Marketing
Level 4
The go to for marketing executives, or equivalent, who have had experience in the industry and are looking to advance their career. You can choose between two qualifications to suit your individual career path.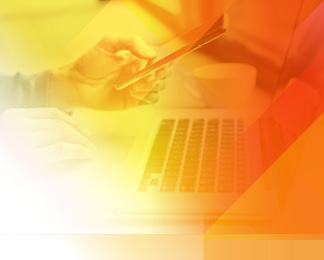 Diploma in Professional Marketing

Diploma in Professional Digital Marketing
Diploma in Sustainable Marketing
Level 6
For marketing managers and marketers working in operational and supervisory roles, who are looking to progress their strategic and management skills. You can choose between three qualifications to suit your individual career path. Equivalent level to an undergraduate degree.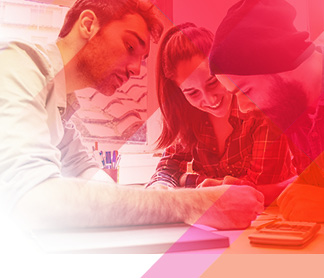 Postgraduate Diploma in Professional Marketing
Postgraduate Diploma in Sustainable Global Marketing
Level 7
For senior marketers wishing to move to a more strategic management role. Through studying you'll develop the desired skills needed to respond to international marketing challenges. Equivalent level to a Master's degree. Only available to those who reside outside of the UK.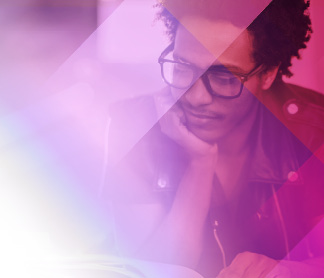 CIM Marketing Leadership Programme
Level 7
Ideal for experienced marketers working at a strategic marketing or management level, looking to strengthen their leadership skills to turn business challenges and disruption into opportunities. Equivalent level to a Master's degree.
The knowledge I have gained through completing my Level 6 Diploma in Professional Marketing has been invaluable in progressing in my career! I was promoted shortly after completing and have since moved on to an amazing new job role at another company […] It has really helped me stand out against other candidates and has boosted my credibility as a marketer.
Emily Ward, Marketing Manager, Quotacom

This CIM qualification and learning experience have been fundamental in helping me take the company I work for forward to become a leader in our field. Not only that, the confidence I now have as a result of this course has provided me with a new energy that I bring in to work with me every day, and apply to all the projects I work on.
Fran Austin, Sales & Marketing Director, Oxford TEFL

I speak confidently within my organisation when it comes to marketing strategies, tactics and activities. CIM has really changed my mindset! I encourage anyone willing to pursue marketing opportunities in any organisation to start studying with CIM.
Assem Ibrahim, Professional Health Representative, Pfizer Egypt

Completing the Certificate and Diploma in Professional Marketing helped me to progress in my career as a digital strategist at a global organisation and gave me the confidence to start up my own creative marketing company, become a marketing tutor and deliver marketing workshops in schools to help educate and inspire the next generation.
Helen Gill, Creative Marketing Specialist/Marketing Educator, HelloU Marketing

I started my career with just A-levels as I came from a poor background and uni wasn't an option for me […] CIM allowed me to gain recognised qualifications and I currently work in a top 50 law firm. […] I'd never be where I am today without the likes of CIM to support day to day and more strategically.
Zoe Dowthwaite, BD Manager for People Platform, Gateley Plc​

I have won awards for my work with clients, increased their performance and developed strategies which work for them! This wouldn't have been possible without my CIM qualifications, as I don't believe I would have had the confidence in my own abilities without them!
Rachel Baines, Head of Strategy and Campaigns, Chime Agency

I would highly recommend a CIM qualification; it provided easily digestible information delivered in bite-sized chunks, the perfect solution for a dyslexic like myself. It also helped me build industry connections and opened doors that wouldn't have been possible before.
Sophie Elbourn, Content Strategist, Purplex Marketing

​The CIM Certificate in Professional Marketing not only provided clear, concise knowledge, but also allowed me to incorporate my role into the assignments. This helped me to directly apply my learning to my job and made me more confident in my role.
Tori Erskine, Marketing & Sales Assistant - Entertainment, Brio Leisure

I believe it is invaluable for the development of my team to be CIM qualified marketers. In my experience, having CIM qualified team members really helps improve team and organisational performance.
Stewart Elliston, Principle BD Manager, Freeths

Studying with CIM has enabled me to learn the real art of marketing and develop a strategic mindset. I am now looking forward to inspiring the next generation of marketers through my teaching.
Rebecca Baker, Head of Marketing, The Square Metre Ltd

The CIM Marketing Leadership Programme is all about knowing what the board will want to see. It's a great reinforcer of best practice and encourages you to look at what you're already doing on a day to day basis and refine your efforts.

John Neugebaur, Communications Advisor at Richmond Housing Partnership (RHP)

Since graduating having achieved two CIM professional marketing qualifications has made me stand out in the market and my ACIM accreditation has really added to my CV. Doing CIM was one of the best choices I made while at university.

Bradley Johnson, Corporate Communications Manager, University of Hertfordshire

Studying the Diploma in Professional Marketing has enabled me to take more of a strategic approach in my daily work. It has given me a wider view towards marketing planning and a better understanding of what my clients are trying to achieve.
Matt Rowbotham, Account Manager, Article 10

Completing the Diploma in Professional Marketing has definitely improved my overall knowledge of marketing theory, as well as enhancing my CV and giving my confidence a big boost.
Marc Wilcox, Analyst Relations Intern, Tata Consultancy Services

I believe that my career in marketing would not have progressed as quickly as it has if I hadn't gained the CIM Certificate in Professional Marketing. It definitely helps me stand out and I feel it adds to my credibility.
Eileen Donaghey, Marketing Manager, Anthony Gold Solicitors

My overall experience with the CIM Certificate in Professional Marketing was invaluable. It also offers a great addition to my CV, so I can stand out against other candidates.
Jessica Bell, Marketing Executive, Perfectly Clear Marketing

Studying the Diploma in Professional Marketing has increased my confidence, authority, respect from senior management and ability as a 360° marketer.
Adam Jones, Senior Manager, Lifestyle & Entertainment, CEEMEA, Discovery Networks International

Understanding how people think, behave and the psychology behind marketing has always interested me and as a young, 19-year-old marketer, CIM allows me to open up doors for my future.
Sean Higgins, Marketing Student

A CIM qualification indicates that the marketer has the skillset to think strategically and understands the complete picture of marketing. As an employer, I always actively look for marketing qualifications when reviewing CVs.
Alex Singleton, Head of Marketing and Communications, Circle Health

I've put a number of people through CIM qualifications during my career, having done so myself 20 years ago, […] I know from my own experience and from what I've gleamed from others, just how valuable the learning experience is. Importantly, CIM qualifications give hands-on, practical areas of expertise which you can deploy immediately in your daily role. This adds even more value to your work and the impact marketing has in your organisation.
Pete Markey, CMO, Boots

CIM provides the team with the tools required to enable them to effectively [work]. I personally would always look for CIM qualifications when hiring anyone who has a client facing role within the company.
Robbie Blackhurst, Director, Procure Partnerships Framework

If your experience to date has not covered a certain area of marketing and you're keen to gain more specific skills, a CIM qualification can help fill the gaps.
Victoria Usher, CEO and Founder, Gingermay PR
Contact us
We are currently having a technical issue with this form.
Please be aware of the following.
If your web browser is using 'Ad Blocker' technology this may interfere with the rendering of the form.
Please either turn it off temporarily, or add 'https://analytics-eu.clickdimensions.com' to any 'whitelist' it may contain.
Thank you for your patience.
x
Thank you for your enquiry
We will be in touch within two working days. If you'd rather speak to us now, please call us on +44 (0)1628 427120.