What is marketing?
From the products you buy to the services you use, to the stores you visit, every media message you receive and the choice you make has been influenced by the forces of marketing.
Marketing is about understanding the competitive marketplace, whichever industry you choose. It enables you to tap into key trends, identifying something that people or businesses want, developing a product that meets this need at the right price, and promoting the product in the right place and at the right time. The essence of all marketing is about understanding people and what drives them to behave in the way they do.
A successful career in marketing requires a lot of skills. Whilst not all of these skills are necessary, if you can pick out a couple that you're good at, this will really help you when applying for marketing roles or courses.
Art and Design

If you have a creative flair, a career in marketing would suit you well. The ability to create and communicate products in a compelling way, will help you to succeed in the industry. And an interest in how brands visually differentiate themselves, will make you stand out against others looking to get into the industry.

English and Humanities

Effective communication is key to marketing, so if you're good with words and language, marketing could be perfect for you. Whether it's a magazine article or social media advert, you'll be talking directly to your audience and unless you get the important points across clearly, you'll never persuade them to buy your product.

Maths

If you're good with numbers, lots of elements of marketing require a good grasp of maths. From analysing customer data, to calculating whether a promotional campaign has been profitable, there are various roles within the industry that you could be right for.

Computer studies and IT

Technology has become increasingly important to marketers in helping them deliver and promote their products in the market – just look at the rise of programmatic advertising and augmented reality. The forward-thinking people with the technical skills to make all of this happen, are among the most successful marketers.

Languages

Marketing is an increasingly global business. The ability to speak foreign languages and understand other cultures gives you a major advantage when working for multi–national companies. This could also give you the opportunity to live and work abroad.
Routes into marketing
As an aspiring marketer, getting into the industry can seem daunting, but finding your true potential in marketing is not limited to one specific route. If you've not figured out your route into the industry, you still have a range of options to choose from, each taking you to the equivalent level of an undergraduate degree and each allowing you to go on to take a Master's degree.
Whether you want to earn and learn, have your heart set on a university or want to gain a recognised qualification, the choice is yours. Click on each route below to find out more.

ROUTE 1 | Professional Marketing Qualifications
ROUTE 2 | University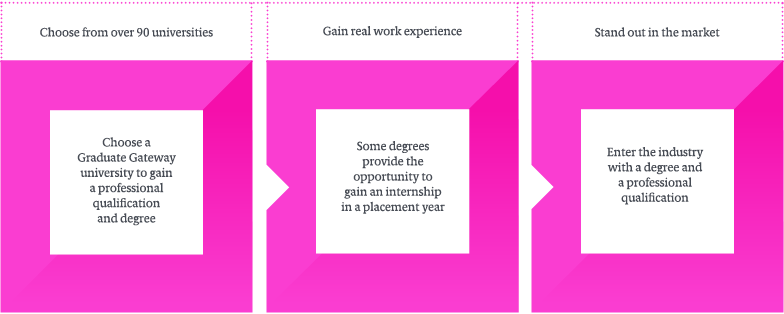 ROUTE 3 | Apprenticeships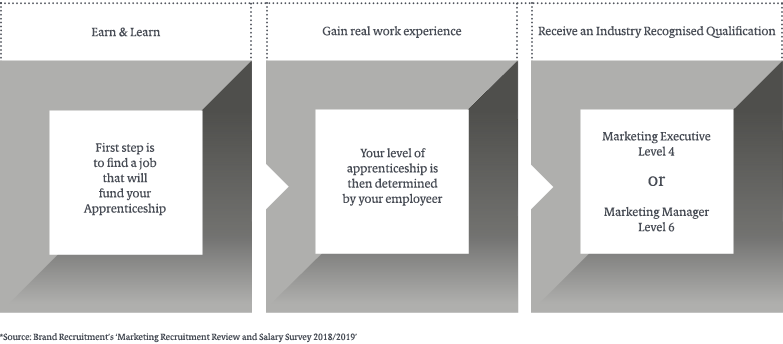 Contact us
If you have any questions regarding our qualifications or other routes into marketing
Call +44 (0)1628 427120
Email qualifications@cim.co.uk
Don't forget to follow us on social media to find out more about marketing.