A career in marketing: Is it right for me?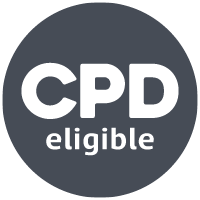 Marketing can be a rewarding and fulfilling career with endless opportunities for learning and development. The roles are often flexible which gives you the freedom to develop skills in your areas of interest and find your niche.
In this article, we explore what marketing is, the different job roles it can offer and the different ways you can get your career started.  
If you're looking to take the first step on the career ladder, why not check out our get into marketing page where there is a whole range of information for people considering marketing as a career. You can also sign up for a level 3 CIM qualification which will provide you with the fundamental skills you need to get your career in marketing started.  
What is marketing? 
Marketing is the management process responsible for identifying, anticipating and satisfying customer requirements profitably.
Marketing is one of those words that is often thrown around without people really understanding what it means. So what exactly is it? Simply put, marketing is how brands communicate their value to consumers and encourage the purchase of their goods or services. The range of methods and strategies marketers can use to do this is huge. Marketing's varied range of applications means that it is constantly evolving, so if you're someone who enjoys learning and developing new skills, marketing might be a great career choice for you. 
What types of marketing are there? 
Marketing can be very complex and there are a huge variety of approaches that businesses use to communicate with their consumers. Some of the more well-known types of marketing include Business to business (B2B) and Business to consumer (B2C). There are also plenty of less well-known types of marketing including affiliate marketing, experiential marketing, and indirect marketing. Here are a few of the most common types:   
Traditional marketing 
This type of marketing utilises offline media such as broadcasts, billboards, magazines, posters and radio amongst many others.
Digital marketing 
Utilises the power of the internet to promote brands, primarily through websites, mobile ads, email and social media on platforms like Snapchat, TikTok and Instagram.  
Content marketing 
Content marketing aims to engage a specific targeted audience and provide them with high-quality content in order to drive long-term brand loyalty. This can include media such as podcasts, blogs, editorials, and videos.  
Search engine marketing 
This form of marketing leverages a variety of techniques including search engine optimisation (SEO) and advertising methods such as pay-per-click (PPC) to increase how a particular business' website ranks when searched for by a consumer.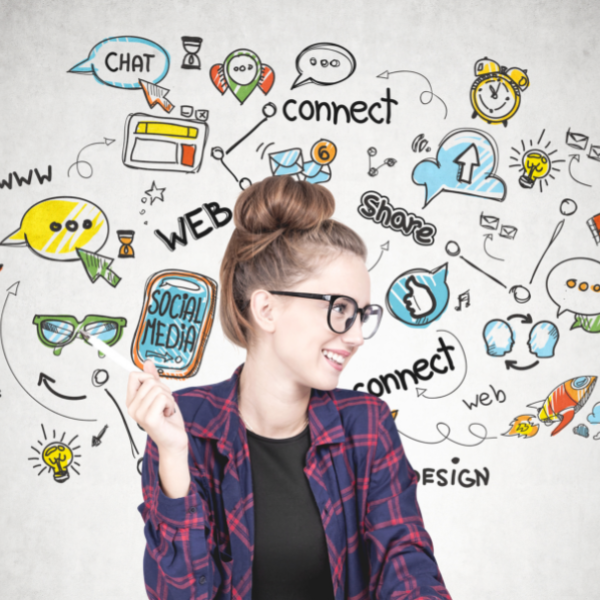 What makes a good marketer? 
Marketing can be a great fit for many different types of people. With its huge variety of approaches and styles, there is something for everyone but here are a few traits that might show you have an aptitude for marketing:  
Being creative 
Marketing definitely requires creativity which can come in a range of forms. If you have a flair for writing, you might need to write a blog post, an article, or a social media post. If you're more of an artistic type, you might find yourself involved in graphic design, animation or producing video content. And finally, those with a more analytical mindset might find themselves devising ways to increase the effectiveness of campaigns and how to report on them. It's more than likely you'll find yourself doing a mixture of these things, giving you an opportunity to see what you enjoy most and building your role up around that.
Collaborative 
Working as part of a team is an essential skill for all marketers. Coming up with new ideas and being able to offer support or constructive criticism to team members will help ensure that your brand shines to your customers. Being collaborative also means sharing responsibilities and making sure that no one gets left behind.
Good communication 
Marketing is essentially about communication and being able to express yourself and the key messages of your brand, efficiently and succinctly. Having a natural ability to communicate well with others is a great trait to have for any future marketer.
Curiosity  
Being naturally curious is another great indicator that a career in marketing might suit you. This trait can help you get to the heart of what your consumers want from your product or content which is essential for successful marketing campaigns. Questioning how things are done and how they can be improved is one of the best ways to increase your marketing performance.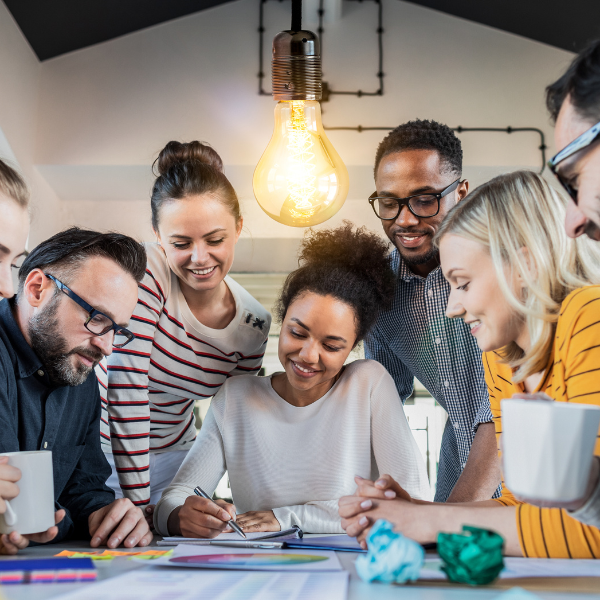 More often than not, these soft skills are something that you already possess innately. As luck would have it, these skills are becoming increasingly sought after in hyper-connected digital offices. Looking for a role in an industry which offers you the opportunity to use skills you're naturally gifted at will mean that you bring your best self to work and can focus on learning, boosting your career.  
How can I get into marketing?  
University is a common route into the marketing profession and whilst it can be a great experience, it can also be very expensive. The current cost of living crisis is causing many people to think twice about applying, and with tuition fees alone hitting a record high of £9,250 per year it's no wonder. The good news is that university isn't your only option. There are more routes than ever to get into the marketing profession.  
Internships are usually volunteer positions where you can find yourself tasked with any number of ad-hoc duties to help out the business, meaning that they can be a great way of getting exposure to the marketing industry. They give you a chance to see which aspects of the job you enjoy and are an opportunity to develop your knowledge of the industry. Internships are very common and are often used by companies to determine whether you are a good fit for the role and suited to a position within their company. Successful interns will often receive job offers.  
Apprenticeships offer you the chance to earn while you learn and can lead to a full-time position within the business if you impress your employer. Whilst you will receive a lower initial salary, there is no need to undertake a long, expensive degree which doesn't guarantee you a job upon completion. An apprenticeship gives you a chance to gain valuable industry experience without being forced to take on student debt while building your CV.  
Professional qualifications offer an alternative route. They offer you the chance to study in your own time, meaning you can fit this around other commitments and can be very cost-effective. These qualifications can be highly specific allowing you to focus on the skills you really want to develop. The Chartered Institute of Marketing (CIM) offers professional qualifications at various levels, with some of our advanced qualifications being the equivalent level of a master's degree. Taking a course from a well-renowned institution will really help you stand out in whatever you hope to pursue. 
Whilst an understanding of marketing is helpful when starting out, it is by no means essential for an entry-level role. This is particularly true of apprenticeships. These different branches provide those just starting out in marketing with a wide selection of potential career paths and the opportunity to develop new skills along the way.  
Doing a CIM qualification will provide you with all the relevant skills you need for a career in marketing. Whether you decide to focus on digital or more traditional marketing, a qualification from a world-renowned institution can help get your career started.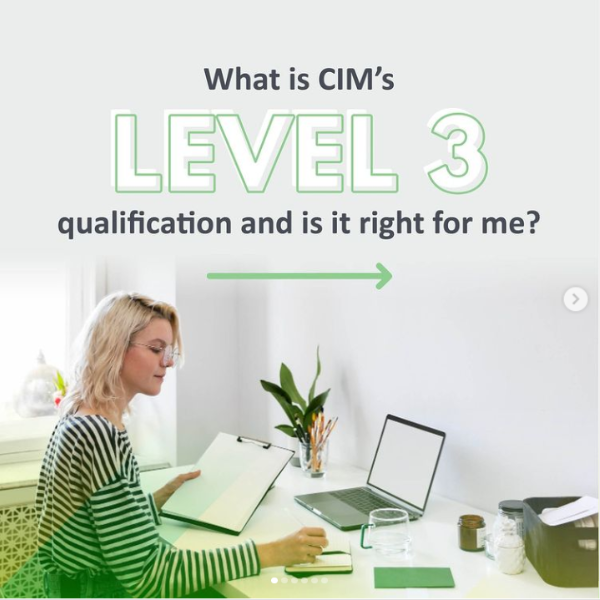 If you're looking to take the first step on the career ladder, why not check out our get into marketing page where there is a whole range of information for people considering marketing as a career. You can also sign up for a level 3 CIM qualification which will provide you with the fundamental skills you need to get your career in marketing started.