How to prepare for a career change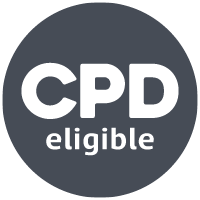 For many, the last few years have been a time of reflection on exactly what it is we truly value in our careers and personal lives. Most recently, The Great Resignation has left many wondering whether the grass is really greener and whether changing jobs or even careers might be right for them. Sound familiar? In this article, find out how to prepare yourself for a career change and stand out from the competition.
Deciding to change career at any stage in life is a brave decision. It's a move that presents you with a whole host of unknowns and challenges, which can quickly become overwhelming, whether you're moving roles within the same company or changing industry entirely. What's the best way to prepare for this? How can you differentiate yourself when competition for jobs is fierce?
During the height of the pandemic, I remember feeling bored. Very bored. I needed something challenging to try and burn off some of that pent-up energy. Like many others, I found myself energised by the idea of a side hustle. I decided to try and design and build an e-commerce store. I had no idea where to start. My first port of call? Research on the internet. I read reviews of content management systems, free and paid options, hosting providers and popular 3rd party software options and eventually, I felt I knew enough to take the plunge. I was able to use the basic functionality of the page builder after a short while but a few days into the project, I got stuck. I just didn't know enough to progress any further, it was frustrating to say the least.

This led me to seek out my first online course. I came across a platform called Udemy which provides courses in just about any subject you can think of, available on demand to study at your own pace. These courses were great for providing me with the detailed knowledge I needed to progress, all whilst still doing my day job.
Learning while you're still earning presents a vast range of opportunities for those taking the tentative first steps towards a new career whilst also providing the security of your usual paycheck. This method of learning is extremely flexible and enables people to develop their skills in areas they are interested in and passionate about. For me, the natural progression from my web design course was to begin a copywriting course, useful for the web pages I was creating, and following on from this, a course in digital marketing techniques. After a short while, it became obvious that these skills I had picked up aligned perfectly with a career in digital marketing.  
With the surge in availability of on demand courses and the ability to consume this content almost anywhere, it's easier than ever to upskill, but how do you know if you're using your hard-earned money on a course which is going to be effective in progressing your career?
Here are my top tips for choosing the right course for you:
Before you think about purchasing a course, it is essential to nail down exactly what it is you expect to get out of it. For example, if you want to learn to code, what language do you want to learn? How will learning that language help you with your project or your career ambitions?
Make sure the provider of your course is reputable
Due to the sheer volume of on demand courses now available, it's a lot safer to seek out a course from a well-respected institution or course provider.
Seek the advice of others
 One of the most sure-fire ways to ensure you are taking a high-quality course is to seek the advice of someone who has already taken it. Often reviews will be left on-site but it can also be worth checking an organisation's social media as people will often tend to leave feedback if they have a particularly positive experience, or a particularly negative one.
Another advantage of this learning style is that it allows you to explore your interests in a relatively low-risk environment. If you end up choosing a course that you really enjoy then all to the good, but if you end up realising it isn't for you, you've been able to find that out without having to invest a huge amount of time and money.

Exploring your interests and combining a few different courses together will help you to define your unique skill set, ensuring your CV stands out. It's all about positioning yourself differently to others who will be chasing the same job as you. The courses you take don't necessarily have to be directly related to your desired job (obviously that does help) but as long as you can justify and demonstrate how the skills are relevant or transferable, it really doesn't matter too much what you do.
Putting these kinds of courses on your CV, no matter whether you think they're worth including or not, demonstrates that you are taking responsibility for your own learning and development. It immediately shows that you are a self-starter who is committed to learning, which are very attractive qualities to potential employers.
CIM offers courses across all aspects of marketing, from marketing fundamentals through to brand strategy and everything in between. Taking a course from a well renowned institution will really help you stand out in whatever avenue you hope to pursue, whether that's video content creation, coding, design or data and analytics.


Now you've put in the work, it's time to tell the world. People hire people, they don't hire CVs. A good CV will help to communicate your personality, experiences and interests, so having something on your CV that evidences your interests (inside or outside of work) will help potential employers see you as a well-rounded candidate and judge if you will be a good fit for their organisation. With that in mind, make sure to include your newly learnt skills proudly and prominently on your CV.
Secondly, demonstrate your skills online. This is an excellent way to promote yourself to potential employers and let your network know that you have been upskilling and are in search of new opportunities. The best place for this is LinkedIn. You can add courses directly to your profile, but many platforms provide you with a button to put out a social post upon completion of a course. Many courses also come with a certificate of completion which you are automatically able to share to let your network know about the progress you've been making. It is also possible to take courses on LinkedIn directly, many of which are free of charge.
During some courses, such as graphic design or software development, the completion of the course will be dependent on you actually creating something. There is no sense in letting it go to waste, it can be very advantageous to build a portfolio or a website highlighting your achievements and what you are capable of. You can also include a link or a QR code on your CV which will automatically direct people reading it to samples of your work.
Preparing for a career change doesn't need to be an arduous and laborious process. On the contrary, it can be a welcome opportunity to learn and develop new skills based on interests which you may not otherwise have had time to explore. This preparatory period also provides an opportunity to reflect on what job satisfaction will look like to you so you will know when you've found the right role.  


If you're thinking about preparing to take the next step in your career journey, why not browse the extensive range of courses offered by CIM? Check out our training courses page to learn more about our learning content available on demand.