Marketing must-reads: Kickstart your marketing career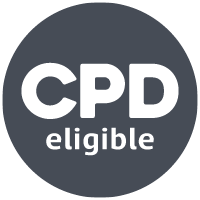 Are you an aspiring marketer looking to stack your bookshelves with a brand-new selection of must-reads to help get you started? Sophie Peterson, a marketer in her first role has put together a definitive list of titles that will help with career planning, industry knowledge and confidence-boosting. Read on to find out her top picks.
Whether you are a graduate, a student just starting out, or you're looking for a career change into marketing, you are here because you want to know everything you need to land a role in the marketing industry. So, let's get into it.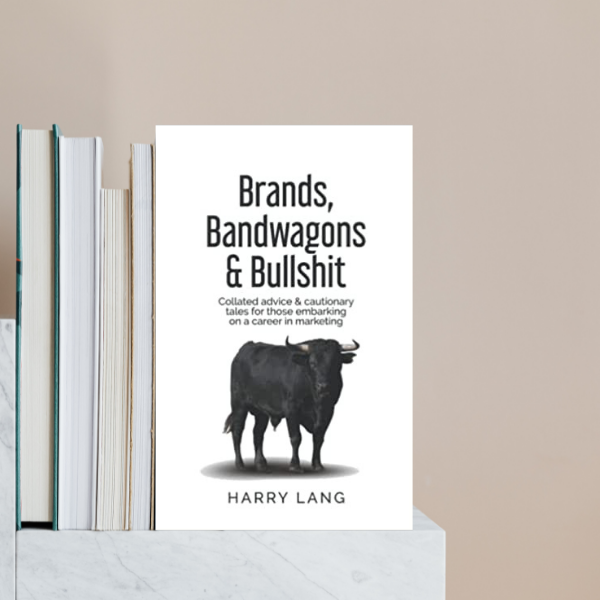 by Harry Lang
"In marketing, it's easy to get caught up in the hype – the latest channel, brand, agency or media outlet. Cutting the useful from the useless is a constant battle."
My first recommendation is aimed at those who want an overall understanding of the ever-imperfect marketing industry. Author Harry Lang explains how quickly trends can change and demographics can shift, meaning that as a marketer, you MUST be prepared for plans to change and campaigns to fail.
Split into two parts, the book first covers all you may need to consider before filling in that job application, to help you make an informed choice about your career path. Part two branches out into tactics, strategy, campaigns, and common techniques brands nowadays use for marketing success – or not.
Lang has many years of experience in the marketing industry, and now works as chief marketing officer at student staffing platform Stint.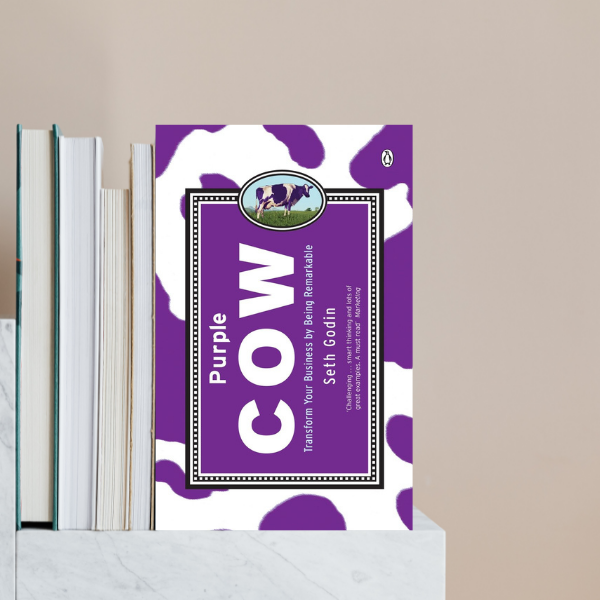 By Seth Godin
"You're either a Purple Cow or you're not. You're either remarkable or invisible. Make your choice."
As we seem to be committed to the cow/bull theme, here is my second recommendation. Purple Cow is an inspiring book for those who are starting out in their career. It encourages readers to be extraordinary and innovative in everything they do, which author Seth Godin explain is the best way to be truly noticeable at work.
While some industry books teach the usual seven Ps of marketing (product, price, place, promotion, physical evidence, people and process), this book teaches the new, eighth P – the Purple Cow.
Seth Godin is the author of 19 international bestsellers that have all changed the way people think and feel about work. He is also the founder of altMBA, the founder and former CEO of Squidoo.com and the former VP of direct marketing at Yahoo!. If you enjoy this read and want to check out another of Godin's titles, read his most recent book This is Marketing.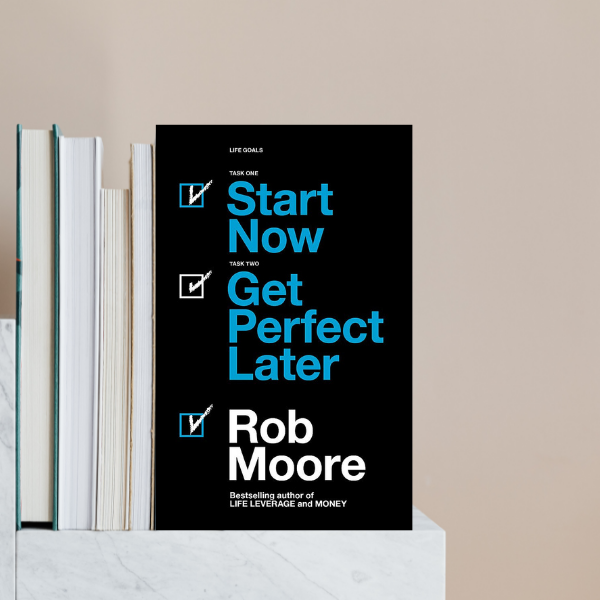 By Rob Moore
"What are you waiting for? If you have a burning ambition, brilliant business idea or creative passion, now is the time to get going."
My third recommendation is the perfect guide to decision making and just getting going. Author Rob Moore teaches how marketers can push aside perfectionism and fear of failure, explaining that the quickest way to improve is to start NOW.
If you are looking to take the first step in your career, this book will be what pushes you over the starting line. You will learn how to turn ideas into actions, overcome self-doubt and keep moving forwards, remember that staying still can sometimes be worse than going backwards.
Author Rob Moore is a self-made property investor, entrepreneur and businessman who has partnered with many of the biggest business and household names, and appeared on many prime-time TV shows as a business mentor.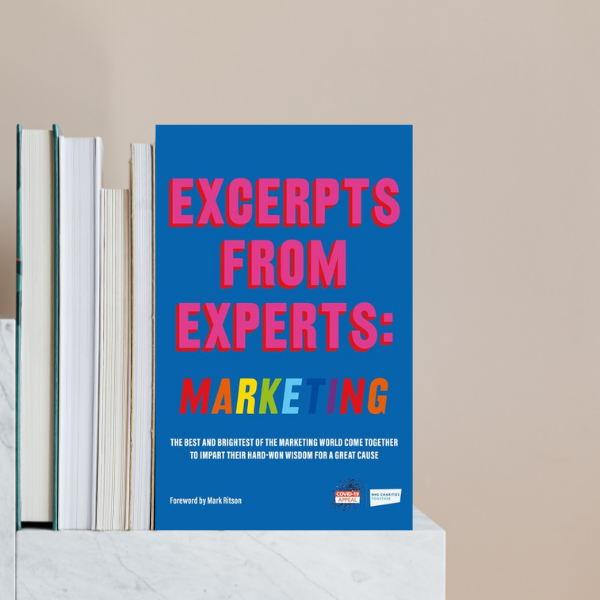 Foreword by Mark Ritson
"The best and brightest of the marketing world come together to impart their hard-won wisdom for a great cause."
My fourth recommendation is a must-read for marketers at any stage in their career who want to deepen their knowledge of the sector or, for aspiring marketers, discover if a career in marketing is truly right for them.
If you're looking to learn top tips and insights from more than 200 leading names in marketing, then this is definitely one to add to your reading list this year. Did I mention that this book also was published to raise money in aid of NHS Charities Together in the UK?
The book features insights from top marketing leaders including: Omar Gurnah, head of marketing, Uber and Uber Eats UK; Walter Susini, senior vice-president EMEA marketing, Coca-Cola; Hannah Squirrell, customer and marketing director, Greggs and many more.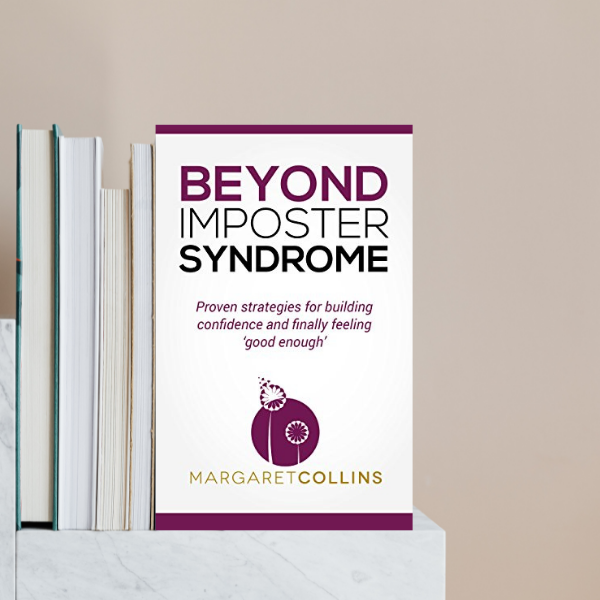 "To journey beyond imposter syndrome, we need courage to know ourselves honestly as we tell our own stories and also compassion to treat ourselves gently as we grow."
My final recommendation is one I wish I had read before I started in my first marketing role, as imposter syndrome is something I struggled with at first. This book discusses the origins and solutions of imposter syndrome and how we can get past that feeling of not being good enough. It suggests a selection of coping tools and techniques to help readers find the method of overcoming their imposter syndrome that works for them, because everyone is different.
I think that imposter syndrome is something that professionals experience at all stages in their career, but particularly when starting out in a new role. Beyond Imposter Syndrome teaches that we do not need to reinvent ourselves to overcome this feeling, rather we must accept who we are and come to the realisation that we are enough.
I hope you enjoy these must-reads, and I hope they give you the knowledge and confidence you need to begin your journey into marketing. Just remember to ignore the bullshit, be a Purple Cow and just start now! I don't think that last sentence will ever make it on a T-shirt.

If you are looking to discover which route into marketing is best for you, take a look at our Get Into Marketing page where you can find plenty of resources and information to help you make your first move.