Your first marketing role: Marketing translator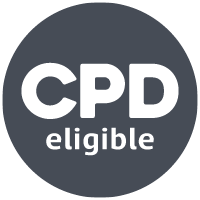 Is there more jargon in marketing than in any other industry? You certainly may think so when you start your first marketing role. If you're struggling to get to grips with a new vocabulary, I've put together the marketing translator I wish I'd had when I first started out! Here we'll decode all of the must-know marketing jargon to help you out.  
What is a CTA?


Term: CTA
Phrase: We need a new CTA for that post. 
Definition: A Call to Action (CTA) is a directive to encourage a customer to take a certain action. e.g. Click the link in the bio.  
What is Traffic?

Term: Traffic
Phrase: Our site traffic is looking good!  
Definition: A high level of site traffic means the page is getting lots of visitors and interaction.  
What is a KPI?

Term: KPI
Phrase: How are our KPIs looking?  
Definition: Key Performance Indicators (KPIs), set at the beginning of a campaign or project, are goals to measure performance against.   
What is bounce rate?

Term: Bounce rate
Phrase: How's our bounce rate for this month?  
Definition: This refers to the percentage of visitors that enter a website and then leave rather than viewing other pages on the site.   
What is a brief in marketing?

Term: Brief
Phrase: Can you write a brief for that?  
Definition: A briefing document tells a team what is required of them, for example, to create imagery or set up a campaign.   
What are marketing stakeholders?

Term: Stakeholders
Phrase: We must consider all our stakeholders.  
Definition: Anyone affected by the business including employees, investors, suppliers, and customers.  
What is engagement?

Term: Engagement
Phrase: The engagement was high on that post.  
Definition: The social media post received good levels of interaction in relation to how many people viewed the post.    
What is a handover document?

Term: Handover document
Phrase: Please refer to the handover document.  
Definition: A document created by someone previously in a role to help the next employee complete a specific task or role.  
What is CPD?

Term: CPD
Phrase: This webinar is CPD eligible.  
Definition: CIM's Continuing Professional Development (CPD) programme helps marketers keep their learning on track and reach Chartered Marketer status.   
What is a chartered marketer?

Term: Chartered
Phrase: They're a Chartered Marketer.   
Definition: This marketer is at the forefront of the industry due to an ongoing commitment to learning and development.   
What is a target audience?

Term: Target audience
Phrase: Who are our target audience?  
Definition: The specific group or demographic at which a campaign or piece of content is aimed e.g. 16-24 year-olds. 
What is a marketing objective?

Term: Objective
Phrase: What's our objective?  
Definition: The desired outcome from a project. Objectives should be SMART (specific, measurable, attainable, relevant, and time-bound). The aforementioned KPIs (see, you're getting it!) tell you whether you have reached an objective or not. 
What is Google Analytics?

Term: Google Analytics
Phrase: Make sure you sign up to Google Analytics.
Definition: A digital dashboard that helps marketers record data and measure online activity across multiple webpages.   
So, there are just a few words and phrases you might hear when starting your first marketing role. If you want to hear some more truths and tales about my experiences and discoveries in my first marketing role, read our recent article: Your first marketing role: Expectations vs Reality. 
If you're looking to prepare for your first marketing role and get ahead of the game, become a CIM member and gain access to a wide range of member exclusive content designed to keep your learning and skill development on track.