CIM Virtual Work Experience: The first step in my journey to marketing apprentice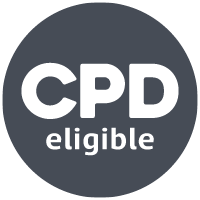 CIM's Virtual Work Experience, in partnership with Springpod, provides young people with the opportunity to gain valuable work experience, whilst inspiring them to pursue a career in marketing. Madeline Thorp completed the programme earlier this year and has since secured a digital marketing apprenticeship. Read on to discover how the programme helped her to start her marketing career.  
I completed work experience with CIM back in February 2021 and those two weeks helped shape me into the marketer I am today. The experience played a key role in my marketing journey, and in this article, I will share with you how I went from a student making coffees in a café, to a digital marketing apprentice with the help of the CIM virtual work experience programme.   
My journey into marketing   
I've been interested in social media ever since I created my first Instagram account in September 2014. Because of this passion, marketing has always been a career path that I have been interested in pursuing. Prior to CIM's work experience programme, I had completed introductory online marketing courses to gain a rough understanding of the field. These courses sparked my interest in marketing even further.   
Even after completing these, I was eager to learn more about the marketing industry. I wanted to understand the core fundamentals of marketing and how to kickstart a career in the field. I then noticed on my college bulletin that Springpod had started accepting applications for their February 2021 virtual work experience cohort. To my surprise, I noticed that they had partnered with CIM to offer marketing work experience to students like myself, who were interested in pursuing a marketing career. I sprinted home as fast as I could, rushed to my computer and sent off my application to Springpod. After only a few days, I received an email confirming my place, and my work experience placement began the following week.   
What was the virtual work experience like?   
The work experience was entirely remote and self-paced, meaning each day I could complete however much of the programme suited me and my schedule. I was always able to revisit any sections that I needed a better understanding of. However, I always made sure that I was around for the live webinars.   
The webinars were delivered by industry experts from CIM and beyond who showed a great understanding and passion for the industry and the sector they specialised in. Although recordings of the webinars were available on demand, I found it incredibly beneficial to utilise the Q&A section during the live webinars, where I could ask the speakers any questions that popped into my head during their talks.   
These practical tasks helped solidify my knowledge and put into practice what I had learnt...
Alongside the content and webinars, there were practical activities to complete along the way, such as performing a SWOT analysis or creating a user persona for a company of your choice. These practical tasks helped solidify my knowledge and put into practice what I had learnt in each module of the programme. They were fun tasks to complete alongside the main content.  
Overall, the work experience was relevant, engaging and provided me with a greater understanding of the marketing industry.   
The next step  
After completing the programme and receiving my personalised certificate (which I knew would look great on my CV!) I realised that marketing was the right career path for me. I decided that I wanted to pursue a career in digital marketing due to my interest in social media and my curiosity to learn more about email marketing.   
My employers were impressed with my understanding of fundamental marketing concepts
The work experience highlighted the many ways that I could pursue a marketing career, such as by going to university and completing a marketing degree. Ultimately, I decided that an apprenticeship was the right route for me as I have always been more of a hands-on learner, and I liked the idea of earning whilst I'm learning. I then began to apply for digital marketing apprenticeship positions and shortly after, received an interview for an apprenticeship position at a full-service marketing agency. After attending a face-to-face interview and completing a project-based task, I received a phone call saying that I had been offered the apprenticeship position.   
My employers were impressed with my understanding of fundamental marketing concepts such as search engine optimisation and pay-per-click advertising, which I had learnt about whilst completing the CIM virtual work experience. They also said that this experience highlighted that I had been proactive in developing my marketing skillset and showed that I had a genuine passion and interest in the industry. This is something that the majority of employers look for in entry-level positions.   
Would I recommend it?   
Today, I am currently 4 months into my digital marketing apprenticeship. I am certain that digital marketing is the right career path for me, and I am continuously developing my marketing skills, knowledge, and passion for the industry within my current role.   
I would highly recommend the programme to anyone who wants to kickstart their career in marketing
The CIM virtual work experience programme helped strengthen my love for marketing, and gave me the confidence and the skills that I needed to secure a marketing apprenticeship. I would highly recommend the programme to anyone who wants to kickstart their career in marketing and develop their passion for the industry.  
 
Looking to build your marketing knowledge and career awareness? You can watch the webinars now available on demand.
Visit our Get into Marketing page to discover how you can kickstart your career, what role interests you and the essential skills you'll need on your CV.