How to get started in marketing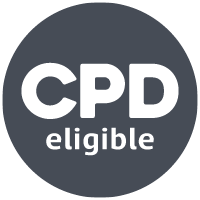 CIM Yorkshire's Communications Ambassador, Hayden Francis, offers tips for anyone looking to pursue a career in marketing, from understanding what marketing entails and whether it is right for you, to some handy hints on getting a foot in the door.
As universities adapt to an ever-changing situation, teenagers are having to deal with the reality of remote degrees and a vastly different higher education. Potentially fearful of a reduced social experience, many students are taking gap years but, instead of travelling the world, restrictions mean they have to stay close to home. Whether now or in three years' time, junior marketers are entering a competitive market, and they need to use their time wisely in order to give themselves a head start. In this article, discover advice and guidance from Hayden Francis, CIM's Yorkshire Communications Ambassador, on how to get started in marketing.
Marketing's business role
The assumption that marketing is simply there to design materials is a thing of the past. Marketing is one of the most diverse careers and often the core of most businesses. There is a misconception that marketing is exclusively associated with artistic creativity and producing eye-catching visuals. Although these elements are important, there is a great deal more involved within the roles and responsibilities of the marketing professional. Marketing is more complex than simply bringing a product to market. Marketers must develop an understanding of markets, as well as customer expectations and behaviours. This involves analysing and understanding the environment inside and outside of their organisation, in order to formulate innovative strategies to take advantage of market opportunities and mitigate potential threats, as well as improving or maintaining customer perceptions.
The current climate has highlighted marketing's significance within business. With the threat of the Coronavirus still lingering, marketers must look into their business's current strategies, operational shifts, communications and much more, to assess the impact this macro factor has had on the company, using this to strategise and adapt to the market-led changes.
Choosing an area in marketing that is right for you
There are a range of career options for a budding marketer to pursue. These include brand management, communications, digital marketing, strategic marketing and product development, to only name a few. Each marketing role will be different from another. Some will include events management, whilst others will allow you to express your creative flair with graphic design – so it is important to consider where your strengths and interests lie.
Marketing is one of the most popular career paths for newly qualified graduates wanting to be involved in the next "every little helps" campaigns they can be proud of. The boom of digital technology saw the birth of new sub-departments within marketing, generating interest from the millennial generation.
Whether you are looking for your first job or wanting to change vocation (especially if this is in an area of business you have little experience in), this can be incredibly daunting. It is important to research and understand which area of marketing is best suited to you and which offers the career prospects that are of genuine interest.
Aspiring marketers can expect roles in marketing to offer them the chance to be part of teams full of enthusiasm and creativity. Expect each day to be different, with new challenges being presented regularly. This often involves blending creativity with analytical insights. Between 2011 and 2019, marketing and other related jobs were up by nearly 19%. This demonstrates that marketing is a popular career choice, but also that companies are aware of the importance and value marketing can add to a company.
Marketing's many disciplines
Traditionally a marketing professional will include aspects of all of the niches below, which is why it is important for a marketer to develop an understanding across all areas:
Digital marketing
Digital marketing is a rapidly changing industry that has become the foundation of the modern enterprise. The age of social media has allowed businesses to grow a brand and customer base at a phenomenal rate. Companies no longer need to operate out of a tangible location. eCommerce platforms have eliminated the upfront cost of premises, which has created a boom in small business start-ups online.
Branding
Branding is an important aspect of marketing and is more than creating a logo and choosing pantones. It is about the overall ethos of a company, what values a company holds and the image it portrays to its customer base.
Public relations
Public relations is an area of marketing that essentially involves managing communications the business releases out to the public, to portray a particular image. This type of role also often involves working with a variety of media outlets.
Events management
Events management is essentially project managing the execution for planning and running events, from small social gatherings and corporate events to weddings and festivals.
Seven simple steps to help you land your dream marketing role:
1) Express your interest with the company you are working for. Experience is key, and where possible, see if you can assist in any of the marketing activities. No matter how small or menial the task, whether it is laborious admin or inputting data. Use this to gain knowledge and an understanding of why and how the data is used. Showing an interest and being involved in marketing will work to both yours and the company's advantage. If a role becomes available in the marketing team, having already been involved will be a huge advantage if you decided to apply for the position.
2) Choose your recruitment agency carefully. Often the stricter the application process to register with an agency means they are more likely to find a career that suits you best, so don't be put off by a lengthy registration process. Work closely with agencies and be honest about your own experiences and CV; everybody starts somewhere.
3) Gain experience outside of work in the area of marketing you are interested in. This will not only help you develop the necessary skills to acquire a career in marketing, but it will also show employers your initiative and drive. Depending on the career you are interested in, might mean you develop skills using Adobe creative packages or popular CMS and CRM systems. You could even start by setting up a business project, that will demonstrate your skills in using social media (and grow a following and community) and in building a website using one of the popular web builders. This will demonstrate ambition, a good level of creativity and a solid technical understanding of key digital areas.
4) Having an interest in the market of the job you apply for will help but it's not essential. A proportion of marketing is being able to put yourself in your customers' shoes. This is much easier to do if you are a potential customer or have an interest in the product or service.
5) Networking is an important aspect of marketing. Speaking with people who have progressed and are successful in their careers will be able to provide you with useful advice. A lot of these events have moved online, understandably, due to the effects of Covid-19, but they remain a useful source of information. CIM hold networking events that you can learn more about in your own time here.
6) Ensure all your profiles on recruitment websites are up to date, especially LinkedIn. Social media is often a tool recruitment agencies and employers will use to paint a picture of potential candidates, ruling some out as well as adding background information.
7) Get qualified by looking into a marketing qualification. Marketing has become a very popular career choice, which means you need to stand out from the crowd. Even if you are newly qualified at degree level, there is always more you can learn. CIM offer a wide range of learning options from entry-level to postgraduate qualifications with a variety of modules. If you can't commit to a full course at the moment, you can also take a bitesize approach with a single module.
And one for luck
8) Find out about exemptions. There are more ways than ever to get into marketing. If you are a student who has successfully completed a BTEC Level 3 Nationals in Marketing qualifications, you can gain exemption from CIM's Level 3 Marketing Principles module (one of two modules that forms the CIM Level 3 Foundation Certificate in Professional Marketing/Digital Marketing), enabling you to secure your CIM qualification in record time. Find out more here.


Whether you are a seasoned marketer or a fresh voice in the industry, it's important to keep up to date with your marketing knowledge. CIM offer a variety of options to suit your learning needs, be it qualifications, practical training courses or mentoring. Find the right path for you via our website.