Continuing Professional Development for your career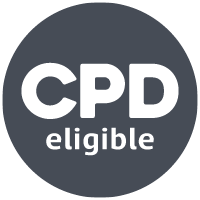 Broadcast:

Thursday 08 October 2020

Clare Kemsley
Organisations of all sizes are having to grapple with a turbulent economic landscape where the wider environment plays a bigger role than ever. As we embrace a time of unparalleled change, marketers, of all levels, are going to need to embrace professional development to prepare for uncertain times. But, how many know how to show the evidence of their skill set, and their desire and ability to learn more?
Clare Kemsley, managing director for Hays marketing recruitment in the UK and Ireland, joins CIM's director of customer experience, IT and operations, Kate Gardhouse, to discuss the skills marketers need to make their CVs stand out, and how Continuing Professional Development (CPD) can help both candidates and employers to find the right fit when recruiting.
Watch on demand to find out:
What the market looks like for marketers, of all levels, right now

Why your professional profile will help you stand out

How CPD can showcase what you already know and embed the skills to drive you towards your next role.