Finding learning in unexpected places: Part one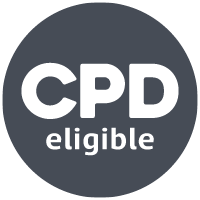 The cornerstone of a successful career is undoubtedly continuous learning and development, perhaps more so in marketing than any other industry. Discover how TSB's CMO, Pete Markey, overcomes marketing's eternal busyness to prioritise upskilling
From the rapid rate of change, frequent inception and adoption of new tools and techniques, and the slightly less frequent global pandemics that throw the entire economic landscape into question, marketing's role as a business critical function has perhaps never been more acutely felt by those professionals at the coalface.
This year, the Chartered Institute of Marketing (CIM) announced significant changes to our Chartered Marketer status that will allow more marketers than ever before to gain recognition by investing in continuing professional development (CPD). In the first of this five-part series, hear from TSB's chief marketing officer, Pete Markey FCIM on why learning is a priority – and how it can often be found in unexpected places.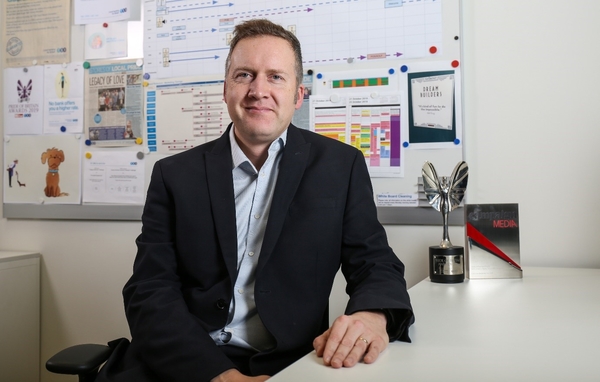 Embracing the opportunity
Pete Markey may well be the world's busiest CMO. From being one of the industry's most called-upon voices on professional development to hosting a live improvised comedy show that raised over £30k for Comic Relief back in March, learning has always been at the centre of his approach to being an effective marketer – and leader.
A self-starting junior marketer, Markey took opportunities early in his career that went beyond his job description to expand his knowledge of marketing's crucial role in driving business strategy and growth. "At British Gas, I accepted the chance to join a voluntary board to drive the future strategy of the business. I was working in brand marketing at the time, but I was keen to expand my experience in digital. For me, that meant looking beyond my job description and at what my colleagues were doing."
That interest in development has taken Markey to some unusual places throughout his career. Most recently, he has ventured into the world of improvised comedy, 10 years after the completion of his MBA. The decision, he shares, was borne of wanting to try something completely new, outside of the traditional classroom setting. "I've been taking improv lessons for over a year now, and it has allowed me to be more spontaneous, creative and confident in unexpected or challenging situations." Beyond the skills gained, Markey also found significant value in setting a schedule that allowed him to invest time in learning: "Setting myself a schedule and sticking to it – which sometimes meant leaving the office early – to give myself the time to invest in these additional skills was so liberating."
Overcoming busyness
Time is something that is understandably in short supply for Markey, and marketers the world over, but that hasn't stopped him from making learning and development a priority. "It would have been so easy to look at my diary and say 'Oh, I'm too busy'. We could all schedule ourselves into having no time. But it is amazing the amount of time you can find to put to these development activities if you look for it and make it a priority."
Whilst Markey acknowledges having internal sponsorship can make learning and development more accessible, he believes the onus is firmly on the individual to engage with management to make the case for it: "I've never had personal development spoon-fed to me; I've had to make it happen and drive it forward with my own energy and time. It must be an active and engaged process at every stage of your career."
Seeking advice and guidance from others, however, is a crucial pillar of lifelong learning, Markey says: "Be focused and deliberate in achieving your learning goals. This is where asking for advice comes back into the mix – don't be afraid to ask what you need to learn, particularly from those you admire. If you see a great presentation, go and ask the host how they achieved it. If you're inspired by a leader, ask to hear their story."
Learning to lead
For those marketers seeking to supercharge their skills, it can be natural to focus on tools and techniques, but this can be short-sighted, says Markey: "Marketers at every level should look beyond being a practitioner and focus on being a leader. Soft skills are essential to this – and the further you get in your career, the more they matter."
And what of the effect of the current climate, where marketers the world over might well feel paralysed by the coronavirus pandemic? "In light of current circumstances, everyone is more reflective – but we're no less busy. Headspace is what's really lacking here, but I think learning has a crucial role to play. The mental health benefits of continuing with your skills development – be it socially or through learning activities – at this point in time cannot be underestimated."

No matter what your learning activity, take the time to reflect on your development with CIM's member-only CPD platform. From improvised comedy to on-the-job training, it's easier than you think to keep your learning up to date and start your journey to becoming a Chartered Marketer. Find out how.