CIM Virtual Work Experience with Springpod: Build your knowledge with webinars on demand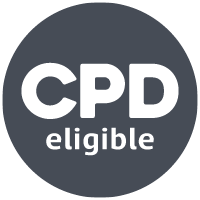 It can be difficult for budding marketers to find out more about what marketing is and what it looks like as a career. That's why CIM has partnered with Springpod for the Virtual Work Experience Programme to help those throughout the pandemic and beyond to build their marketing knowledge, develop career awareness and craft a stand-out CV. The programme's webinars are now available on demand via the CIM YouTube channel. Read on to find out more about what you could learn. 
CIM launched the Virtual Work Experience with Springpod to help those considering a career in marketing find out more about what marketing is, the skills you need and the various routes available into the industry. In addition to this, aspiring marketers also had the opportunity to add work experience to their CVs, through a series of assignments and webinars presented by marketing professionals on a range of core subjects. 
Previous participant and digital marketing apprentice, Madeline Thorp, answered budding marketer's questions in an Instagram live video and shared in an article her experience on the programme, how she used the experience to kickstart her marketing career and why the webinar sessions aided in building her marketing knowledge and skills.
Watch the webinars  
Video 1: CIM Virtual Work Experience - Industry introduction with Boots' chief marketing officer Pete Markey and director omnichannel media and planning, Ollie Shayer
In this video, build your marketing industry knowledge, and discover the various departments and paths that your marketing career can take you on with the experts from Boots.
Video 2: CIM Virtual Work Experience - Analysis with CIM's digital marketing manager, Molly MacArthur
Molly shares her experience and knowledge to provide you with a clearer idea of what's involved in the day in the life of a digital marketing manager, the skills you'll need, and also how she started her marketing career through an apprenticeship.
Video 3: CIM Virtual Work Experience - Marketing campaigns with Havas Lynx's CCO, Jon Chapman
Jon Chapman reveals how a powerful marketing campaign can impact positive change, delving further into a variety of marketing roles and the route he took to kick off his marketing career.  
Video 4: CIM Virtual Work Experience - Marketing strategies and core concepts with CIM Midlands' regional vice chair education, Ami Sandhu  
Find out more about the importance of a strong marketing strategy and the core competencies every marketer needs to succeed in their role. 
Video 5: CIM Virtual Work Experience - Social media and content with Boots' director of omnichannel media and planning, Ollie Shayer and VP and marketing director, Helen Jeremiah
Gain a behind-the-scenes look at what working in social media and creating content involves. 

If you'd like to know more, check out our Get into Marketing page that's packed with information and resources to help you embark on your marketing career.