Routes into marketing: Is university right for you?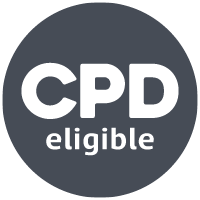 If you are an aspiring marketer wondering which route to take into the industry, look no further. As a marketer currently in her first role, Sophie Peterson is here to be your guide down the various roads you could follow into marketing, and help you decide which is right for you. In this article, Sophie will guide you through the university route, which is the very path that led her to land her role with CIM.
You have finished school, perhaps started college, and are standing at a crossroads with a whole range of different directions, wondering which path to take. Unfortunately for you, a good witch won't float delicately down from the sky to tell you which yellow bricked road will lead you to your shiny, emerald-y happily ever after.
Heading off to university might seem like a sensible option as it's what most people do after college, but is it right for you? And will it help you to land your first marketing role? Hopefully by the end of this article, I will have answered both of those questions. Maybe I am your good witch, after all.
Set yourself on the right course
The first step to a successful university experience, is choosing a course that you feel genuinely excited about. Many students go to university without an idea of what they want to do afterwards. This is completely OK, and can enable you to base your decision on interest and pick something that makes you want to learn. If you happen to know exactly what industry you want to work in after your degree, it is still important to choose a course that you are passionate about over something that you think will land you a good job. Employers, after all, look for enthusiasm and drive, so as you begin to flick through the shiny pages of prospectuses, remember to follow your heart, not your head.
In a recent talk during the Springpod virtual work experience programme with CIM, chief marketing officer at Boots, Pete Markey, shared his experiences at university. Markey explained that he studied History because it was a subject he loved. This subject, though not directly related to marketing, helped him develop skills in research, copywriting, attention to detail and understanding people and behaviours.
Think beyond the course
Remember that there will also be many clubs, societies, and other opportunities at your university where you can gain more experience in marketing. Perhaps there is a university magazine you could get involved with, or maybe the student union needs a social media manager? When you begin to attend open days, these are the kinds of questions you can ask.
If you decide that your passion is marketing, and you are looking for a way to get ahead during your studies, it would be wise to consider a CIM Accredited Degree. With over 130 to choose from within the UK, a CIM Accredited Degree can help you progress in your career, and after completing the additional CIM modules, you will gain a professional marketing qualification. These courses will also offer opportunities to fast track your learning with module exemptions from our own qualifications.
Choosing this path will help you enhance your employability prospects, as 60% of CIM graduates are more respected at work or given more responsibility, and over a third of graduates are more likely to be promoted and offered a pay rise within 12 months of their graduation according to CIM Alumni surveys.
You can find the right CIM Accredited Degree for you on our website.
There is a 'you' in university
Young people are under a lot of pressure when it comes to their studies. It is drummed into us when we start secondary school that the optimum route is: school, college, university, work, retirement. The truth is that today, there are so many other opportunities to gain work experience and professional qualifications, it really depends on preference and finding the method of learning that works for you.
When I was considering my next step after college, I chose to go to university because I am sociable, and I learn best collaboratively in a classroom environment. I was eager to live away from home for a while and meet new people so naturally, university felt like the best fit. If you feel like you need a break from full-time education after finishing your A-levels, this is completely understandable and you should allow yourself some time to consider your next step, gain some work or life experience and figure out what makes you tick. Anything you do that gives you a sense of purpose and learning will be valuable experience for your marketing career, as marketing is fundamentally a purpose-based industry.
When asked - many times - what he thinks is the best route into marketing during the virtual work experience, rather than choosing a specific path Boots' Pete Markey answered: "Look at yourself and where you get your energy from." In practical terms, this means taking a long look at how you like to learn – do you prefer practical assessments or exams? Do you enjoy group learning or prefer an individual approach? Markey believes, "it's more about the drive and determination." He advises young people to "chase every opportunity" and "push every door down."
Nobody's marketing journey is the same, because no marketing role is the same. There are more choices for budding marketers than ever before but amongst this myriad of options, it's important to remember that as long as you do what you love and follow the path that feels right for you, then you will never lose your way.
If this article has helped you realise that university isn't for you after all, perhaps an apprenticeship or a CIM qualification would be a better fit. Stay tuned for the next instalment of this three-part series where I will take you down another route into marketing.


If you want to discover more about how to get into marketing, visit our dedicated webpage where you can find all of the information and resources you need to help to make your decision.