Marketing graduates: What does it take to make it?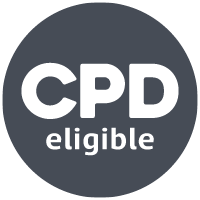 The c

ompetition

 

for graduate jobs reached a peak in 2021

, but exac

tly how

 

high is the standard that's

 

been set? What does a

 

modern

 

marketing

 

gr

aduate have to do to

 

stand out from the crowd

 

and

 

land

 

their first marketing role?

 

MaryLou

 

Costa investigates

 

and reveals

the

 

surprising

 

lengths to which they are willing to go.
Within a matter of months, Bath University graduate Anya Jackson went from marketing intern to LinkedIn sensation. After being tasked with driving downloads for the quirky dating app startup, Thursday, whose USP is that it only works on Thursdays (the premise being you're meant to try and land a date for that night), she got her creative thinking hat on.  
It certainly wasn't your typical marketing campaign. Jackson's stunt of handing out balloons and flyers at Liverpool Street station attracted over 7,500 likes and 600 comments on LinkedIn. Her next feat involved handcuffing herself to a pole in a bid to get 1,000 downloads of the app with a £25 marketing budget. This earned her 12,000 likes and over 1,000 comments on LinkedIn.  
Jackson's antics have received mixed responses, with some commentators commending her creativity and courage - going as far as branding her "the best intern ever" - and others criticising her stunts for being shallow and her employers for taking advantage of her.  
But competition for graduate jobs reached a peak in 2021 as The Times Top 100 Graduate Employers cut their graduate recruitment by 15.1% in 2020. With marketing, in particular, being one of the UK's highest-paid graduate roles and, is this how high the standard is now being set for entry-level talent to stand out over their peers?  
Going out of your comfort zone to succeed  
Jackson certainly thinks her above the parapet efforts will pay off, and indeed, already have in terms of widening her professional connections.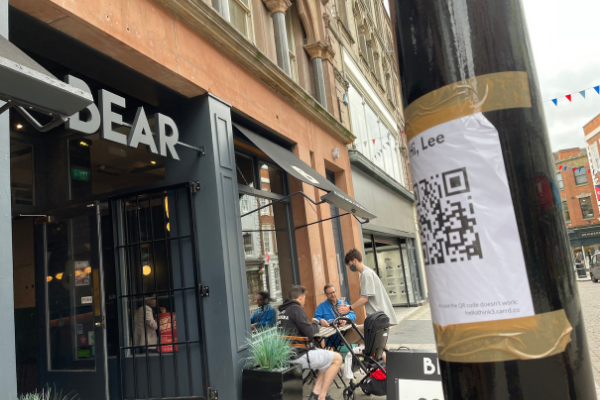 "If you would have asked me six months ago whether I would stand outside Liverpool Street Station, handcuffed to a post with a massive blackboard and everyone looking at me – I would say absolutely not! But the bar for graduate competition is very high. I feel like my experience at Thursday will definitely help me stand out against other graduates, as many people will have seen the campaigns and will recognise the Thursday brand," says Jackson.  
"After the first one blew up, it definitely made me a lot more confident to do the other stunts - and everyone's messages of support definitely helped. That's grown my confidence in general, which will come across in interviews and help me succeed."  
She acknowledges that while not all graduates need to go this far, she believes being bold and going out of your comfort zone will take you far.  
An "ingenious" approach  
It's certainly an approach that worked for Benas Ruzgys, a University of Derby student who just scored himself a marketing assistant role at creative agency think3.  
Using a QR code and a self-built landing page, Ruzgys approached the agency in a creative and unconventional way.   
"I decided not to use the traditional CV approach as they don't always get you noticed if you are lacking in experience, which, as a marketing student working behind a bar, was something I just didn't have, so I knew I had to increase my chances by advertising myself to think3," Ruzgys rationalises.  
Ruzgys' "ingenious" approach made hiring him a "no-brainer" for think3 co-founder Lee Marples.   
"Benas used a completely unique approach to grab the attention by carefully placing QR codes outside of our city centre studio, one positioned strategically around all routes into the studio for each of the think3 directors with a final one being placed on the studio door," says Marples.  
"The QR code linked to his portfolio where he had also gone as far as researching our clients and adding his creative flair to some campaign marketing ideas he could bring to the team to help elevate client campaigns."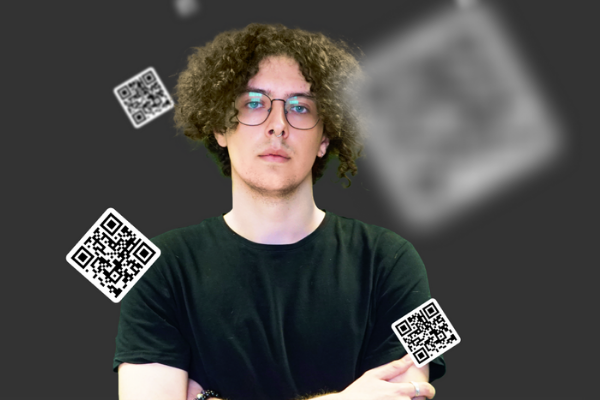 It doesn't mean standard CVs and cover letters are no longer relevant, Marples clarifies, but in such a competitive industry, seeing a candidate's personality over their words is far more desirable, especially when some roles can attract hundreds of applications.   
"It was all about candidate disruption in this case, as there wasn't actually a position available for Benas at the time, however, his approach wasn't something we could pass up on."  
Taking the time to stand out  
With such a strong level of competition for graduate positions - and Higher Education Statistics Agency data showing that 22% of graduates are not in employment for six months after graduating - finding a job is serious business and graduates should take the time needed to gain an edge, advises Jill Cotton, career trends expert at Glassdoor.  
"Make sure you're connecting with everyone you contact and message the people who will be reading your CV when you apply."  
"Finding the right role can take time. Use this to your advantage by continuing to learn new things that could help you stand out in an interview, or to hone the skills you need to be considered for your ideal role," Cotton recommends.  
"Tap into your network and take advantage of the many free virtual events that have sprung up through the pandemic in your chosen industry."  
Beyond her stunt efforts, Anya Jackson is a firm believer in the power of LinkedIn, which is how she secured her internship with Thursday in the first place.  
"Make sure you're connecting with everyone you contact and message the people who will be reading your CV when you apply."  
Thanks to the exposure from the stunts, Jackson's LinkedIn network now boasts over 1,000 connections, which she'll be looking to again when she finishes the Masters in Management she's now embarked on. 

Are you looking to land your first marketing role, or discover which route into the industry suits you? Don't worry, you won't have to handcuff yourself to a post, check out our brand new Get into marketing page and start your marketing journey today.