Considering a CIM qualification? Here's what you need to know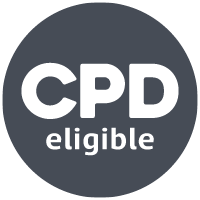 So, you're looking to enrol on a marketing qualification, but where do you start? There are many unanswered questions at the start of any journey, so it's OK to feel a little lost. Laura Scott, a former CIM student, is here to guide the way and unveil the answers to the most commonly asked questions, including those she asked herself, before embarking on her CIM qualification. 
When I first started looking into a CIM qualification, I had loads of questions that I needed to answer before I felt comfortable enrolling. Not only because I was funding it myself, but because I wanted to ensure it was suitable for my needs and worth the investment. 
If you'd like to know more about how I found the right qualification and hear about my unconventional path into marketing, read my previous article following my completion of the qualification. 
In this article, you can learn from my experience of enrolling with CIM and find all the information you need to get started.  
What level can I start at?  
This depends on your experience and any prior qualifications you may have already. I personally had many transferrable skills, but no previous qualifications in marketing.  
Although I presumed I'd be best to enrol on the Level 3, I wasn't sure if I was eligible. Therefore, I got in touch with the team via the contact form on the website to find out.  
They were very friendly and understanding, and gave me an immediate answer to something I initially thought was going to be complicated: Level 3 was for me. 
To find the right level for you, find more details of all the options available on the qualifications page.   
What is the cost of the qualification?  
The tuition fee is payable to your Accredited Study Centre (ASC) and can vary depending on which centre you choose and what they offer.  
Both the annual CIM membership fee and cost of assessments are payable to CIM. Becoming a member of CIM has many benefits as well as studying, such as digital badges that you can add to your social media and access to member-only resources like webinars and career-enhancing tools, including their Continuing Professional Development (CPD) programme.   
Students who are eligible for reduced assessment fees if residing in a country that qualifies for internal reduced rates can contact the qualifications team to find out more.  
When can I start?  
The start date of your course will depend upon your chosen study centre. However, the assessment dates are fixed, so, everyone completes the assessments at the same time throughout the year. These are in April, July and December.  
How do I enrol? 
The first step is to enrol with an ASC. You can find the best centre for you using our Study Centre Finder. Once you've chosen your centre, they will discuss your options with you and answer any other questions you have.  
Once you have enrolled, you need to join CIM as a studying member and in return, you'll now be supplied with a wealth of resources to aid your study.  
I personally contacted the qualifications team via email to begin the process and they sent me some simple forms to complete and the assurance of further assistance should I need it.  
The process was quick and communication was excellent. If I had further questions, I was always able to contact the team and get a speedy response.  
Can it be studied completely online?  
This again would depend on the ASC you choose, however, I was able to complete my course entirely online with CIM Academy.  
If you would like to find a study centre in your area that offers a certain type of study style, you can find them using our Study Centre Finder, which helps you find the right centre for you based on your needs and location.  
Am I eligible for module exemptions? 
If you've already completed a marketing degree, you may be eligible for module exemptions. CIM awards exemptions through their Accredited Degree programme. Be sure to check if your university and degree are included!  
My final question was… Is it worth the financial investment? 
This was important to me. I was looking to change career and would be funding this qualification out of my own pocket. So naturally, I wanted to make sure that I was choosing the correct course for what I wanted to achieve. 
For me, there were a few deciding factors that helped me come to the conclusion that it was the right choice for me:  
CIM qualifications are recognised by employers of all types, all around the world.   
After looking at the course and module details, I could see that the subjects I'd be studying were relevant and important to marketers today.   
I saw the benefit of having the CIM membership and digital badge on my LinkedIn profile while applying for jobs.   
Once completed, I would be a qualified marketer and ready to look for my first marketing role!
Ultimately, my goal was to change career and become a marketer, and my CIM Foundation Certificate in Professional Marketing helped me to achieve that. Not only did I gain knowledge and skills, but confidence in using those abilities and applying them in-role.  
I hope that I've been able to help answer some of your questions about starting your path to becoming a fully qualified marketer and realising your career ambitions.   

If you have any more questions before starting your journey on a CIM qualification,  you can contact the friendly team by phoning +44 (0)1628 427120 or emailing qualifications@cim.co.uk, or download a prospectus. 
You can also view the full suite of qualifications available to you on our dedicated webpage.