Routes into marketing: Considering a CIM qualification?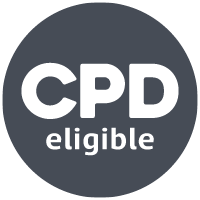 If you are an aspiring marketer wondering which route to take into the industry, look no further. As a marketer currently in her first role, Sophie Peterson is here to be your guide down the various roads you could follow into marketing, and help you decide which is right for you. In this article, Sophie interviews Laura Scott, who landed her first marketing role after completing a CIM qualification. Laura will share her experiences and explain how her qualification led her to where she is today. 
Sophie: So firstly, can you tell me why you decided to complete a CIM qualification?  
Laura: I was looking to change career as the pandemic hit, and I wanted to go into marketing because I'd been blogging and doing social media content creation anyway for fun. When I began my research, I had lots of transferable skills, but no actual marketing experience on my CV, or any qualifications.
After speaking to some past colleagues who had transitioned into marketing, they kept mentioning CIM qualifications. And after thinking about how long it would take to do, the money and seeing that it was a widely recognised qualification in the industry, I decided to complete a qualification to help me change career.  
Sophie: Can you please tell me which qualification you decided to do and why you chose that one? 
Laura: I'll be completely honest, I went onto the page, saw all the levels and had no idea which one I should do. I kept trying to do my own research, but I wasn't really getting anywhere.
At the bottom of the qualification webpage was a contact form so I used that to get in touch with the CIM team. They came back to me straight away and asked me a very short number of questions. I gave them my answers and they said: Right, the level three is for you.
So that is why I went for the level three qualification because I didn't have any previous experience, I hadn't been working in the industry and that was the lowest level that you can start at. But it gave me a really good starting point to go from in my new career. 
Sophie: How did you fund your qualification?  
Laura: I had some savings put aside to go travelling for a year, and when I was looking at my options and found the qualification, I decided to use those savings to self-fund the qualification because I knew that investment in yourself is never a bad idea.
Sophie: And was the sign-up process for the qualification simple? Did you come across any issues? 
Laura: No, it was really simple. I started looking at the qualification in I would say, March of 2020 and I signed up to enrol in August 2020, to start the course in September.
It took a week of a couple of emails back and forth, filling out some forms and that was it, I was sent all the stuff to log in and start. It was really simple. It was much simpler than I thought it was going to be.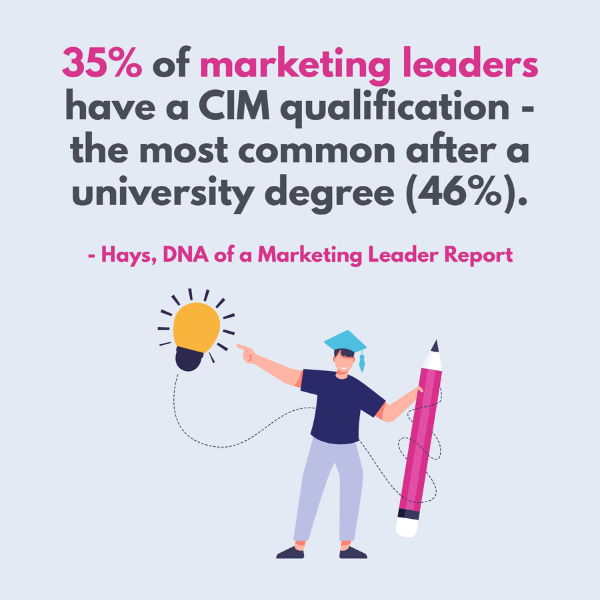 Sophie: So why did you decide to go for a qualification over say, a degree or an apprenticeship? 
Laura: I might have looked into an apprenticeship if we weren't in lockdown, but at the time it wasn't really feasible. I did investigate whether I should do a qualification or a degree.
The main reason I didn't go for a degree was because of the timeframe. I'm in my 30s, I wanted to change careers and I was concerned that I might be learning something that was no longer relevant when I finally graduate as things change so quickly, especially in marketing.
So when I looked at doing a CIM qualification I thought great, I learn plenty of relevant skills and information and do it in less than a year. The money was another key factor, it was less money to do a CIM qualification than three years' worth of a degree. So all of those things together led to my decision. 
Sophie: And how did you find the actual course content? What was the sort of learning style? Were there many exams? Did that suit you? 
Laura: My level was made up of two sections. So the first one, you had an exam at the very end, and you had online tutorials, quizzes, and webinars with the tutor and the other students in the course. And you also got a timetable of what you had to do so you'd have certain books to read and certain chapters.
I found that really useful because you could plan your own schedule and what you wanted to do according to what your timesheet was going to look like for your webinars. You would know what questions to ask if you have to prepare before the webinar started, which I found really useful. You also had a forum where you could ask questions in between webinars, so you didn't have to wait weeks to then speak to somebody, you could speak to somebody anytime. And even the students helped each other out, which was great. 
The exam at the end was good because you had a two-month period where you could book it in. So if you felt that you needed a little longer to prepare, you could always change the date. I was unemployed and in lockdown during the first half of my course, so I was free to manage my time. During the second module, which ended with an assignment, I had a full-time job. Each week, you had certain things you had to do to work towards completing the assignment such as essays or research.
I always found the webinars to be incredibly valuable because you read a lot as you're studying, and if you didn't understand something, you could have a conversation with your tutor online to find out the answers.  
I found that the content itself was presented in a format that was really easy to understand. But it also made me realise the things I already knew, and I was able to bring in my own knowledge from previous experiences.
The qualification was also perfect for me because I was learning how to do the job, not just what marketing is. Through the course content, you learn how to do tasks that you would perform in your job on a daily basis. So yes, incredibly valuable. 
Sophie: Did you find that you were able to fit the studying in easily with your day-to-day life? 
Laura: The webinar sessions were always in the evening at about seven o'clock so I found that I could be quite flexible around this time. I even went on holiday when I first started the course for a couple of weeks, and I managed to do the lessons online, which was amazing.
Even though they give you a timetable of what you needed to do by a certain day, you could always move things around a little. I would have my own timetable that fit into my day-to-day to make sure that I had stuff done by a certain time but could also do the things that I would usually. For example, if a task was to read a long chapter of something, I would try to break it down over a couple of days.
Looking back, I found that I had to use a lot of tools that I now use in my marketing role today. I think as long as you plan ahead, stay on top of your workload and structure your time effectively, you will have no problem completing your qualification.  
Sophie: So how long did it take you in the end to complete the whole qualification? 
Laura: I started the course in September 2020, and I finished the course in April 2021. So it was very quick, only a few months. It was perfect for me, I wanted something that was going to be valuable, but didn't take too long because I wanted to get a job pretty much straight away.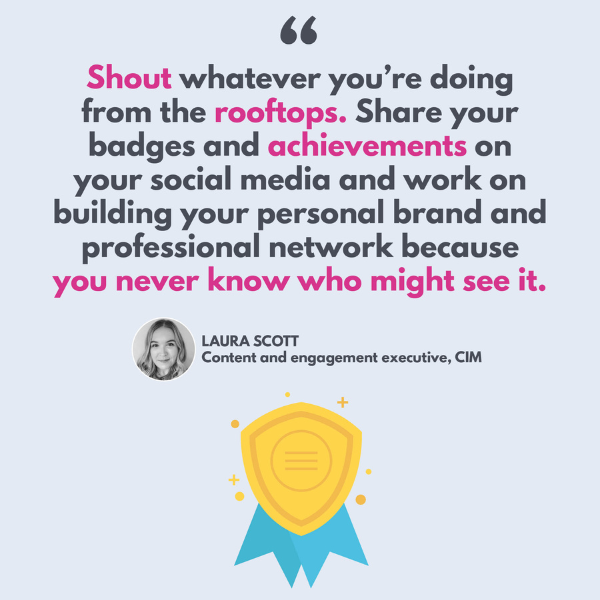 Sophie: Do you have any advice for students who are perhaps debating a qualification, university or apprenticeship? Do you think there are certain types of people who might benefit more from one or the other? 
Laura: I was changing career, so for me personally, I thought a qualification was the best thing to do because like I said, I wanted a job pretty much straight away, and I already had some transferable skills and experiences. I think if you're starting from scratch, a degree or apprenticeship is a really good way to go because you get to earn as you learn, and you also get to meet people and network at the same time.I think a lot of gaining experience is who you know and the people you meet, because you can learn from others and open doors to new opportunities.
I'd definitely advise doing your research and asking questions. I think sometimes it's quite easy to do research online and not actually speak to a person, when I spoke to the team at CIM, for example, I got answers from them that I didn't even know I had questions for before speaking to them. So, if you're looking into those three things, ask questions of people to see what they've done. Go on LinkedIn, and find out how people started their careers. That'd be my main advice, ask questions. 
Sophie: Could you please just name some of the top benefits of completing a qualification? 
Laura: I think one of the top benefits that comes to mind is that I still use my qualification in my current marketing role. There's nothing I learnt that I do not use every single day or do not refer back to. So, I would definitely say that the fact it's got practical skills that you can use in your role is invaluable. I also found that it helped me get a job easier as when I was applying, after I got the qualification, I actually got interviews as opposed to before. During interviews, I could use knowledge and experience from the qualification and show how I could apply my skills in a professional environment.
Many employers also knew the value of a CIM qualification so they knew I was qualified and committed to my own learning and development. This helped build my confidence massively because before I did the qualification, I didn't think I knew much about marketing, but after completing it, I realised I knew far more than I thought. Overall it was an invaluable experience and benefited me in lots of different ways, it still does even now. 
Sophie: Would you say that your qualification is what led you to landing your first marketing role? 
Laura: I would say definitely. Like I said, I already did content creation on my own for fun so while I was doing my qualification, I started sharing my journey on my social media. Because of this, I got discovered by somebody here at CIM and they asked if I'd like to write an article about my experience to help other people, which I did. That came out in May 2021 and then later in the year, a job at CIM as a content marketing executive was being advertised, so I applied and here I am today.   
So I would say shout whatever you're doing from the rooftops. Share your badges and achievements on your social media and work on building your personal brand and professional network because you never know who might see it. In interviews, make sure you mention that you have completed the qualification, talk about your experience and you're bound to stand out from the crowd.
Sophie: Are there any drawbacks of the qualification that you can think of? 
Laura: I would say that when you're doing the qualification, as opposed to say, doing an apprenticeship, you're not earning while you're learning. You also don't get as many opportunities to meet people, work in groups or take part in any extracurricular activities or events. But although you may not be working with people on a daily basis, you can still network within the forums.
Many people on my qualification were already marketers looking to boost their knowledge and upskill, so it was great to chat to them about their experiences and gain knowledge from them. So I would say that although it may not be the same kind of networking opportunity, there's still plenty of time to meet people and connect. In my qualification, the students created a WhatsApp group to help each other out. It's a different kind of opportunity and I suppose it just depends on what you're looking for, what stage of your career you're at, and how quickly you're looking to achieve your goals.  
Also, as I said previously, I self-funded my qualification with some savings that I had to invest in myself. If you're looking to do a qualification that doesn't involve self-funding, you could ask your employer to help you, but this may not always be possible. Obviously, with an apprenticeship, you wouldn't need any funding as you would get paid for it, and with a university qualification, you would use a student loan, so a qualification could pose some funding issues too. 
Sophie: Finally, what is your biggest piece of advice for graduates or aspiring marketers who are considering a qualification? 
Laura: Embarking on a CIM qualification was a rewarding, inspiring and ultimately career-building experience for me, and something I'd do again in a heartbeat. If you're looking for an opportunity for professional development, I'd highly recommend it. You're more capable than you know and investing in yourself is always a good idea. 
I'd also suggest going to your manager and having a discussion with them about your ambition to grow and develop your skills and marketing knowledge. Ask them if they'd be prepared to help you fund it. This could be partly, or entirely. Your organisation can benefit from your experience completing the qualification, even while you're studying, so I'd definitely advise asking for their support.   
If you're looking to start a CIM qualification or want to find out more information and discover which level is right for you, head to our qualifications page.  
If you are still unsure what path into marketing is right for you, our get into marketing page is full of more information and resources to help you decide.