Could a career change into marketing be right for you?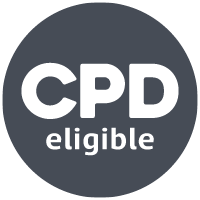 If you're uninspired by the breaking of a new day or struggling not to snooze your alarm in the morning, it could be a sign that something is wrong. This article explores the warning signs to watch out for and how a career change could well be the answer you've been looking for.  
Work makes up a big part of life for everyone, but just how much of your time does it take up? A recent study commissioned by the Association of Accounting Technicians (AAT) has revealed that the average UK citizen spends 1791 hours at work per year and an astounding 84,171 hours at work over the course of their career. 
Being in an unfulfilling job is often a hard thing to recognise because you eventually become de-sensitised to your own negative feeling towards it. If you're not sure whether you're just fatigued or need a career change, here are some common warning signs that may indicate a bigger problem:  
Dreading Monday morning 

 

Struggling to get out of bed on time

 

Boredom and lack of motivation at work

 

Lack of progression and opportunities 

 

Lack of development and training 

 

Constant complaining about work

 
Sunday nights can sometimes feel a little bit tense; after an enjoyable weekend, the threat of Monday morning looming large can unsettle even the best of us. And of course, we are all occasionally guilty of sleeping through an alarm or complaining about work to a colleague. However, when you start to notice any of these signs occurring habitually in your professional life, it is time to act.  
Whilst the world of work is always going to be challenging, there is a career out there for you that will give you the best opportunity to utilise your unique skillset, giving you a sense of excitement each morning and a sense of fulfilment when you return home in the evening. Changing careers is a big deal, and for many it can mean starting from scratch in an entry level role, so it is crucially important to make sure you pick the right industry.  

If you've ever felt overwhelmed looking at a menu with a massive variety of dishes on, you'll be familiar with analysis paralysis. This is where you're presented with so many options that making a decision can feel impossible. One of the most effective ways to overcome this obstacle is by writing a list. When you're looking for a new career, try to focus your list on more holistic aspirations as these are more useful in attempting to identify your values than more generic desires like a higher salary.   
Some examples of holistic aspirations might include things such as a better work life balance, more opportunities for learning and development, a training budget, or more flexible working arrangements. Whilst performing this exercise, it helps to be as specific as possible. Having these criteria written down in front of you will help focus your mind on exactly what it is you're looking for and will make it easier to recognise a well-suited opportunity for yourself when it comes along. 
Another way to ensure you are selecting the right career path is by assessing the skills and characteristics you most want to put to use are aligned with roles in your chosen field. This can include hard skills such as an industry specific accreditations or academic qualifications but when considering a career change, it can be helpful to focus on your soft skills, such as creativity, networking, communication, teamwork and critical thinking. More often than not, these soft skills are something that you already possess innately (giving you a certain edge) and, as luck would have it, are becoming increasingly sought after in hyper-connected digital offices. Looking for a role in an industry which offers you the opportunity to use these innate attributes on a daily basis is a sound foundation on your journey to a fulfilling career.  

At first, I wasn't sure whether marketing was a good fit for me. I had limited experience in the field, and was working in a completely unrelated industry, and I didn't really know much about it. Going into a totally new industry, a fair few years after graduating and after working in some quite disparate fields seemed like it was destined to fail. But after a few weeks of research and a couple of sessions with a career coach, it became clear that marketing was actually the perfect fit. 
Without even realising it, while working in seemingly unrelated fields, I had been developing my soft skills which were highly transferable. During my time working in the film industry, I gained experience working on large projects and liaising with staff at all levels. During my time working in IT, I gained a deep appreciation for technology. Following this, while in the security industry, I picked up skills which helped me manage projects with strict deadlines and developed a proactive approach to problem solving. Whilst at first, when moving to a new industry, it seemed like I would be starting from scratch, it turned out that I had already developed a number of very valuable skills which were particularly useful in marketing. On paper, it literally ticked all the boxes, and here's why...  
My most important criteria when searching for a new career was being in an environment where I can learn new skills, work collaboratively and be creative. As became evident to me, marketing is a career path which offers a huge amount of flexibility and variation. Its remit can stretch across the entire business spectrum and is hugely diverse in scope. From analytics and data analysis on the micro scale, to the grand sweeping strategy that guides the course of the business at a macro level. Roles in marketing are flexible and can benefit from being adapted and crafted on the job, taking advantage of existing skills and a desire to learn and develop. For me, this represented both a significant opportunity to learn, and a chance to make an impact in my role from day one.  

The Covid-19 pandemic has forced us all to re-evaluate what work means. Those of us who found ourselves with extra time at home, whether through furlough schemes or work from home guidance, had an unprecedented opportunity to learn new skills and nurture emerging passions. During the strictest portions of the lockdown, I began to use my newly found free time to study something I had always been interested in: web design. After finding such enjoyment in my first online course, it snowballed into taking a plethora of online courses in digital marketing, professional copywriting, SEO and coding. 
It's never too late to change career. Understandably, there are many things to consider when taking such a big step but we literally spend years of our lives at work, so you might as well do something that you are truly passionate about. If you're passionate about something, your natural enthusiasm will always come through in your work, you'll be more engaged with tasks and find it easier to work creatively and collaboratively with colleagues. It makes getting the best out of yourself that much easier. Making a career change into marketing, a fast-paced and diverse industry with a broad scope for development, could be the answer you're looking for.  
Marketing literally has something for everyone and could be the perfect choice for you too. CIM has a large range of resources to help you take the next step, including training courses, professional qualifications and a community of innovative marketers to support your growth. Make the change today. 
Interested in switching your career path? CIM has a range of qualifications to support professionals at all levels, no matter your experience or background. Find out which CIM qualification could help you bridge the skills gap and stand out to potential employers.