Member Exclusive: Take control of your marketing career and development in 2022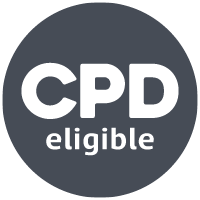 Live broadcast:

Tuesday 25 January 2022

13:00 GMT
Abigail Dixon
The UK government recently allocated £3 billion towards personal development, a clear indicator of its prominence in the year ahead. In the first member exclusive webinar of 2022, we'll take the panic out of personal development and help you to define and achieve your professional goals.
Join CIM course director and top-selling author of The Whole Marketer, Abigail Dixon, as she investigates the technical, soft and leadership skills all modern marketers need to achieve successful and fulfilling careers. In this live interactive session, she will offer practical advice on how to own your professional and personal development, as well as the latest thinking and approaches to marketing mindsets that you can apply immediately. 
Not yet a member? Don't miss out. Join us today to register for this exclusive webinar. Watch live and you'll benefit from our Q&A session, where you can pose your questions on how to take your career to the next level.
Members can watch to discover:
How a holistic approach to learning can avoid specialising too soon
Where to focus your upskilling in 2022 for maximum impact
Which approaches and thinking to adopt in your work
How to take the reins of your own development and achieve your goals.
Member only content
Become a member to enjoy full access to this article and a wide variety of digital content and features on our site. Join CIM from just £15.00 per month for an annual membership.