Why personal development is business development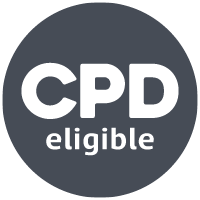 Now more than ever, marketing spreads itself across the entire business function. Change is fast paced and dynamic, leaving many businesses scrambling to get up to date with the latest tools and techniques to keep customers engaged
But what about your internal stakeholders? It has been uncovered time and time again that training and development opportunities are crucial elements of what employers offer. This is equally true of those yet to enter the workplace; CIM's 2018 survey of 500 16-18-year-old school leavers found that in order to guarantee their dream job, only 29% would give up training (as opposed to 48% who would sacrifice a company car, or 39% who would be prepared to work at the weekend). So, why doesn't internal training have the same focus as chasing customers, when a happy and motivated workforce is the route to helping your business reach them?
Certainly, businesses haven't always appreciated the value of investing in people. According to CIM's associate director of people and organisational development, Sarah Lee-Boone, "The last decade has been a turbulent time for businesses both in the UK and internationally, with significant pressure on costs and profit margins." She explains that often, in these conditions, personal development for employees is viewed as a 'nice to have'. "However, for businesses looking to solidify a position of resilience, the value of training cannot be underestimated."
Training for business growth
Whilst training budgets can unfortunately be the first to be cut in many businesses, it has been proven that workforces that are developed work more productively and are more engaged with the business than those workforces not afforded these opportunities. Indeed, revenue growth is 30% greater in organisations who invest in marketing capabilities. Cutting training budgets, therefore, is often a short-sighted move.
More education is also needed to ensure that training is seen as an investment, rather than a cost. With the cost of turning over staff high, retaining and upskilling employees can not only save costs in the short term, it can also help to build a team of advocates for your organisation. Lee-Boone says this is an error made all too often. "Businesses often put a lot of resource into attracting and recruiting talent but may overlook the cost benefits of retaining and upskilling existing employees." There's undoubtedly a need to bring in new talent as and when it is required, however she says that organisations can make a costly mistake if they fail to look at their current pool of people and develop their existing talent.
Many a marketer will also be working on building an employer brand that attracts and retains talent. With businesses increasingly looking to differentiate themselves, employer brand is key. "The majority of organisations would probably state that they want to attract and retain the best talent," says Lee-Boone, "but few recognise that a developed learning and development offer can be a crucial point of difference. Your brand isn't just something that your customers talk about, it's something that your employees and ex-employees talk about, too.
"If we're looking at the employment market being tight at the moment – which it is – then you need to differentiate yourself from your competitors by providing employees with the development they're asking for."
Marketers need support
How training is perceived is largely a reflection on the culture of an organisation. If a business doesn't embrace learning and development as a positive investment in its people, that can reflect in how employees view it, and how willing they'll be to commit to upskilling themselves.
We know that employees look for training as a crucial element of an employment offer, and we know that employers need the most up-to-date skills to ensure their business succeeds. So, what barriers still exist in this space, and why?
One large obstacle is the common misconception that training should be completed outside of working hours or put to one side if a meeting comes up. There are various methods to overcoming this but, ultimately, the issue of culture arises again and again. If the culture or management of a business perpetuate the idea that training is secondary to day-to-day tasks or that it becomes less important the further you move up the career ladder, it is unlikely that employees will feel comfortable dedicating meaningful time or effort to these initiatives. An unengaged employee is also more likely to leave, setting off a recruitment process that could prove costly.
It's also important to remember that there are times when training is needed not as part of a fully integrated rewards strategy, but as a necessity. Upskilling staff and ensuring they have the capabilities they need to drive a business forward is paramount, but it's often a challenge, particularly when dealing with employees who are less engaged.
Overcoming negativity in this way is largely about positioning your reward strategy, according to Lee-Boone. She explains, "It is important to involve people in their own learning journey and give them a chance to guide their own development." It is also crucial, therefore, to recognise that learning needs are individual and will differ greatly depending on several factors, including the stage of an employee's career or their level of progression thus far.
For this reason, involving people from the first stage of the process is key – fortunately, with advances in technology and learning options, training is now fully participative, rather than authoritative. Indeed, this can overcome perceptions that training is always needed to combat a skills shortage. Rather, continuous learning and development can enable employees to enhance every aspect of their role by investing just a small amount of time in quality learning.
Honing your skills
But where to start? "A key challenge facing organisations and teams looking to upskill their marketing capabilities is defining what great marketing looks like and then identifying what skills are needed to get there. Capturing these skills gaps can be a near impossible task," acknowledges Lee-Boone.
Recognising this, CIM has this year launched an online diagnostic tool to support organisational development. The Marketing Analysis Portal (MAP) allows businesses to assess professional marketing capabilities across teams and departments, in line with CIM's Professional Marketing Competencies. MAP can also empower marketing managers to make informed decisions about the critical training and development needs of their team. Certainly, with careers being more transient than ever before, those looking to succeed must push themselves to learn and be the most relevant they can be. Marketing, being as dynamic as it is, has this particular challenge more than most – and professional marketers, poised at the cliff edge of change, must be ready to adapt and thrive.
At CIM, we know that every organisation has a different requirement, a different idea of what they want to achieve and a separate workforce with distinct skills, and gaps, that need to be considered. Whilst identifying these issues is a tough hurdle to climb, finding out where your skills lie can lead to high rewards and underpin the long-term health of the business.
So, if you want to make a change to your business, find out how CIM has already helped organisations like yours to overcome their marketing challenges with our bespoke training solutions, tailored to your team. Get in touch now.