Member Exclusive: Maintaining resilience in uncertain times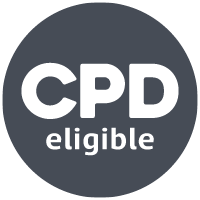 Broadcast:

Wednesday 22 April 2020

David Hare
Members can view our webinar on demand now.
Circumstances have forced great changes on business, with many employees now getting used to new working conditions. They may be working at home for the first time and unsure of how to maintain their concentration in a place designed for comfort. They may be using new technology they've never had to contemplate when working from the office. Times call for businesses to be productive, but many will find that difficult when their resources are depleted and the road ahead for the workforce is uncertain.
Watch this member exclusive webinar on demand, where you will learn:
How to be productive in new, and unfamiliar, surroundings
The importance of wellbeing, for you and your team
How to tap in to the creativity and resourcefulness we all need to exhibit.
Watch on demand now to find out how to maintain resilience in uncertain times.
Member only content
Become a member to enjoy full access to this article and a wide variety of digital content and features on our site. Join CIM from just £15.75 per month for an annual membership.
If you are already a Member please log in by the button below.