Member Exclusive: Build a resilient marketing strategy for 2021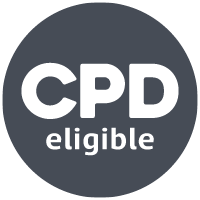 Broadcast:

Tuesday 19 January 2021
Whilst the strategic plans of 2020 were blown off course by a worldwide pandemic, marketers cannot be weary about preparing ways to hit their objectives for 2021; in fact, planning is now more important than ever. Instead of shying away from strategy, marketers need to learn how to make their plans adaptable but resilient, taking the lessons of a tumultuous year on board.
In our exclusive webinar, discover how to strike the perfect balance between what needs to change, and what parts of your plan should provide the foundations for wider business success. 
Watch our webinar and you'll learn:
How to evaluate your surroundings to provide the context for your planning
Why uncertainty isn't something to be afraid of and how to handle it effectively
What it means to have a dynamic marketing plan.
CIM members can watch our webinar on demand now. 
Member only content
Become a member to enjoy full access to this article and a wide variety of digital content and features on our site. Join CIM from just £15.75 per month for an annual membership.
If you are already a Member please log in by the button below.