Social listening: A marketing must in 2021?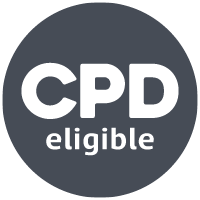 Social listening is often seen as just another way of getting customer data. But, in 2021, it might be the most valuable method marketers have for finding quality insights and its other advantages make it a major investment opportunity for businesses.
Social media is still relatively new.
Instagram, for example, is only ten years old, and brands are still finding ways to master selling on the platform. For every new platform that hits the mainstream, such as TikTok in 2020, there are multiple ones that have faded, such as MySpace, or folded, like Vine. All this means that businesses often find it hard to work out where to funnel budget beyond the big four platforms – Instagram, Twitter, Facebook, and LinkedIn – and even those have proved difficult to master.
Similarly, the art of social listening – tracking your social media platforms for mentions and conversations related to your brand – is often overlooked by businesses for fear of putting too much weight on overly negative or totally positive reviews. This might also partly be because marketers are far more comfortable with social media monitoring – for example, looking for the number of brand mentions and creating quantitative figures on it to report back – than the more qualitative, and less scientific, approach of looking at the range of opinions on social media.
It's time for that to change. After 2020 took away so many methods for speaking to customers directly – fewer focus groups and in-person networking events for example – then anything that engages consumer opinion should be championed in strategies for 2021. In fact, businesses should embrace social listening across multiple platforms, and for more far-reaching purposes than they had previously, if they want to boost their chances of success.
It is a window to the customer
Whilst customer insight is probably the most well-known benefit of social listening, too many brands see it simply as a watching exercise, and not a way of interacting with their customers. If companies are focussing on dealing with customer complaints, then they miss the opportunities to upsell with customers praising their brand.
We have increasingly seen brands take to social media, and many have utilised this technique very well. If you interact with the consumers who are praising your product, then you can make them advocates for your brand via canny social media tactics. Sometimes, the easiest way to get salient consumer advice, is to ask the customer directly.
As businesses seek to create online communities, many make the mistake of setting their social media strategy by the limits of the platform, and not their customers on it. Speaking to customers directly helps set a customer-centric strategy for 2021 and beyond.
It is a way of negotiating crisis
Social listening plays a key role in crisis management. As brands have taken to social media, customers have too in order to contact them; quickly realising that, particularly when making complaints, companies will respond quicker in order to negate any potential bad publicity.
However, this can be scaled up, as social media listening also offers up a chance to monitor a potential crisis that may be emerging with your brand or customer base. Trends that emerge on social media can often become part of the real-world effect on their brand. We saw this in 2020, when a regional PureGym branch controversially created the '12 Years a Slave' workout, meant to honour Black History Month, that, predictably, lead to huge blowback on social media. It's vital that, in an age where social spreads bad news fast, brands get to grips with social listening to combat this.
It helps you get to know your competitors
Customers will inevitably compare you to your competitors. If your brand is likened unfavourably to your competition, you might be able to understand why by engaging with social listening. At the very least, you can get a snapshot of what you are perceived to do badly and your general presence in the market as compared to your rivals.
This can develop your social media strategy. Will you be playful with your competition – as Burger King and McDonalds are – or is your industry more cutthroat than that? Either way, how you judge yourself against the competition is an important part of your brand voice on social media, and social listening is a key tool, in the current circumstances, for setting that tone.
Monitor the competitive insights
If the previous benefits detailed centred on reaction, it should also be noted that social media listening is very good for being proactive in business. If businesses focus on social listening as a method of fixing their digital problems, then they are overlooking that social listening is a great method for preventing those problems happening in the first place.
When conducting any social listening campaign, you should look beyond simply a focusing on your business or your closest competitors. Instead, try to allocate resources to monitor more general discussion about your industry or sector.
When undergoing a process of social listening, think about what your customers seem to be asking for from your sector, and what's currently unavailable that they seem to want; is there a reason that you are not currently supplying it? These are valuable insights about the external and macro environment that brands can't afford to miss in 2021.
Remember, social listening is part of a wider digital strategy that, used with the more formal social media monitoring technique, can bring you to the heart of market trends. Whilst these tactics alone won't cover your entire strategy, they often provide the data and insight needed in order to set realistic and sustainable objectives that can inform the whole business.
In a sustained period that has seen face-to-face opportunities diminish, an excellent social media strategy could be the best way to fill the gaps. It's important that brands are onboard in 2021 and it is vital that marketers are trained and ready with the ability to analyse that data and deliver on those insights.
No digital strategy would be complete without social media. CIM members can watch our exclusive webinar on how to build resilient strategy for 2021 here.
Not a member but keen to find out more? Start your membership journey now.