Member Exclusive: The psychology of pricing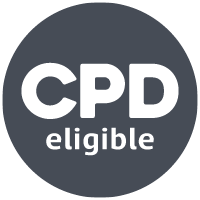 Broadcast:

Tuesday 01 December 2020

Justin Jackson
It's an often-held assumption that lower prices mean more sales and happier customers. However, customers who are not aware of your brand will often make assumptions based on your price point. As price is often an indicator of value, lowering prices may mean lower sales – one of many reasons why it's important for the marketing function to take back control of price. 
In our next member exclusive webinar, CIM Course Director Justin Jackson will explore the psychology of pricing. Looking at brands who espouse exclusivity, he will reveal the thinking behind their price point, and why charging less could rob their products of their value proposition.
Join us for our webinar and you will learn:
The 'traditional' approach to pricing

The psychological pricing models driving business growth

Why now is the time for marketers to take back control of the pricing 

strategy

.
Members can watch on demand to explore the psychology of pricing.
Member only content
Become a member to enjoy full access to this article and a wide variety of digital content and features on our site. Join CIM from just £15.75 per month for an annual membership.
If you are already a Member please log in by the button below.