Why brand building is essential in times of precarity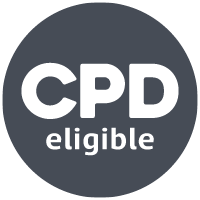 In times of economic uncertainty and great precarity, the first instinct for many businesses is to cut spending to survive. The marketing budget is often the first expenditure to go, but challenging times can prove to be the right time to invest in brand salience.
There are many examples of famous brands that started in fragile times, including Walt Disney Entertainment in 1923, followed by Penguin Books in 1935. In 1975, Microsoft Computer Software launched, with Sage Accounting Software following suit in 1981, and more recently both WhatsApp and Uber in 2009.
The core characteristics displayed by resilient brands during fragile times are trust, relevance, difference and people. In this article, I will explain the relevance of each and how focusing on these guiding principles could help your brand to survive and thrive in an uncertain climate.
Trust
Precarity affects consumer confidence and a proven track record will pay dividends as new enterprises attempt to build credibility. Loyalty is born of trust, so be careful to deliver on your promises. At times of uncertainty, most people will be nervous about their job security and finances.
We can learn from the credit crunch of 2008 that household brands were able to capitalise on their pedigree. A long history reminds consumers that the brand has weathered past storms and stood beside its customers. Famously, the Hovis boy got back on his bicycle in 2009 and the Milky bar kid saddled up his horse once more. Reminding the public of Hovis's long history boosted sales by as much as 13%. Unilever, owners of the Persil brand, adopted a similar strategy, bringing back the 'Persil mum' with a montage of advertisements spanning 50 years to boost their salience.
The key to the popularity of these durable advertising campaigns was that they exercised a 'feel good' factor and prompted memories of better times. When finances are tested, an inexpensive treat can have a huge feel good factor. At times of economic crises, shoppers don't always buy cheaper brands; but choose fewer premium ones. In 2009, Heinz re-launched the 'Beanz Meanz Heinz' campaign. The baked beans brand predicted that shoppers might be tempted to buy cheaper supermarket alternatives, so they asserted their brand with a familiar campaign.
Relevance
Is your brand relevant today? Have you innovated and kept up to date with latest developments in your sector? Are you addressing the concerns of the moment, offering value, convenience or wellbeing?
In precarious times, consumers and businesses will take great care in justifying their expenses. A relevant brand stands for something that connects with the consumer and is applicable to their lives. A fragile economy may prompt the flushing out of brands that were past their sell by date. These brands may claim that they were victims of the harsh conditions but could well have been on borrowed time. There are many vacant spaces on the UK's high streets that were once occupied by familiar household brand names. The last recession took Woolworths, MFI, and in the following years Zavvi, Principles, Focus, Comet, Past Times, Tie Rack and Phones 4 U. More recently we have witnessed the collapse of BHS, Maplins and now Laura Ashley.
Difference
Think differently and celebrate the differences that make your brand stand apart from your market competitors. Express clarity and vision to communicate what makes you special and the value to your customers. Create demand by giving people what they didn't know they needed but cannot imagine ever having lived without. New products, services and brands can stimulate demand and sales.
People
The stresses and uncertainties of the prevailing conditions will take their toll on employee morale. Invest in people with a common sense of purpose and reward loyalty. Engagement among employees is essential in uncertain times for communicating brand confidence. Positive employees make positive customer experiences. In a service-based business, it is the employees who represent the brand to customers and the staff will are tested to realize the brand promise. Happy staff are essential for a brand that depends on good customer service. Set the highest standard that you can and ensure it is both consistent and sustainable.
A good time to invest in the future
The lessons that will be learnt from building a brand in uncertain times include:
Resourcefulness: When funds are scarce, you need to think creatively and focus on what is essential.


Judgement: When the stakes are high, it's paramount that the need for any new product or service is carefully evaluated.


Commitment: Start-up businesses depend on people who are committed to a shared vision and thrive under pressure.


Timing: A business that starts in challenging times will be in pole position when the market returns.


Tenacity: When the going gets tough … the tough get going.
An economic crisis can prove to be the perfect school for an entrepreneur or brand manager launching a new product or service.
If you are interested in building long term value for your organisation and building a strong brand, then the CIM Strategic Brand Management course is for you. A comprehensive and contemporary course on brand management that reveals, through practical exercises and world-class examples, how to use brand strategy to create a successful brand.


Paul's Strategic Brand Management course is now available via virtual delivery. In this inspiring two-day session, discover how to define, implement and grow your brand strategy.