Marketers must add value, not volume, post-lockdown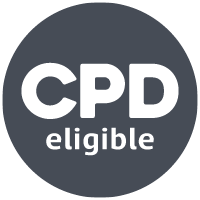 Staying relevant and delivering true value will be an increasing challenge for marketers as organisations look to recovery
For some, the COVID-19 lockdown has been time to pick up a new skill or tackle a long-delayed DIY project, for others – particularly those working on the front line – there has been little more than work, sleep, eat, repeat. And for these people in particular, we are all deeply, deeply grateful.
But for many of us, I suspect it has been a time to reflect. One of the upsides I found during lockdown was the limited one hour of daily exercise outside. Not only did physical activity suddenly seem like a treat rather than a bind, but with a lack of traffic on the roads the air seemed fresher, blossom sweeter, sun brighter.
We also learned to do more with less. I don't mean blitz-spirit rationing less. (I confess, I find the parallels drawn with various world wars a little uncomfortable – most of us have been asked to sit on our sofa and binge box sets, not take refuge in Anderson shelters.) Personally, I used to pop to the shops daily, sometimes twice daily, to pick up a few bits and invariably came back with some added treats or trinkets. Instead, I've had to reawaken the skill of compiling a weekly shopping list, and think hard about who to feed and what during the week ahead.
My near-obsessive relationship with Amazon Prime also went under the microscope. Did I really need the Alessi scrubbing brush, new loo roll holder or VE Day bunting? I would be asking pickers, packers and drivers to venture out more often than necessary while I sat on my sofa bingeing Better Call Saul. Nor should I be clogging up grocery delivery slots needed for vulnerable people, just to avoid the queue at Waitrose a mere 500 yards down the road.
I am not alone. Latest research suggests consumers have taken a long, hard look at how they shop and behave. More than a third of women in one study (35%) expect to buy fewer clothes post-pandemic. In the US, 29% of college graduates already worked from home before the crisis and studies expect this number to grow. Fewer cars on the roads and less clothing going to landfill can only be a good thing for the environment.
But what does this mean for marketers? Companies will have to find new ways of staying relevant to their customers, replacing high product turnover with value-added services. Even before the pandemic, fashion stores like H&M were trialling fashion rental rather than fashion sales.
In the upcoming Issue 3 of Catalyst, available to CIM members in July, we discover how organisations have had to pivot during the pandemic to meet changing consumer needs. The Wine Show's Joe Fattorini makes the case for consumers to explore wine sellers besides the supermarket, while Fionn Hyndman of Blis explores how brands would normally market their products based on the large family gatherings at Ramadan. Instead, they are having to work out how to make their offering relevant to small, socially-distanced groups connecting virtually over Zoom. This situation won't last forever, of course, but there will no doubt be some learnings marketers can take forward with them.
As for me, my good intentions may well slip a little as lockdown eases. I will probably creep into the car more often than I should, and home deliveries will still be a luxury I enjoy. But instead of pouring more cash into the delivery giants, I'll try to keep up my support of local producers who have been working like trojans to keep us happy in lockdown. I know a nearby wine merchant who has been doing rather well…


Find out how you can get your hands on the next edition of Catalyst magazine, by becoming a CIM member for as little as £13 a month.


Hear more from Morag on the CIM Marketing Podcast, available to stream via Spotify and Apple Podcasts.