Member Exclusive: The vital role of brands in times of crisis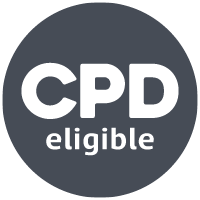 Broadcast:

Tuesday 21 July 2020

Paul Hitchens
As businesses begin to open their doors to the public again, thoughts turn to a managed national recovery. Yet what role will brands play in this as consumers ask more questions than ever whilst adapting to changes in their daily life? How many of these changes are permanent or will consumers look to brands to lead us back to normality? Plus, if a brand is only as good as it's people, has enough attention been paid to the employer brand?
It's clear that marketers must take the lead in answering these questions, but how many are truly prepared for it? This member exclusive webinar is for all marketers, brand managers and strategists planning their brand's future. 
Watch now on demand to discover:
What to expect from brands at a times of uncertainty
What the role of marketing is during a crisis

How marketing may change in the long-term.
Member only content
Become a member to enjoy full access to this article and a wide variety of digital content and features on our site. Join CIM from just £15.75 per month for an annual membership.
If you are already a Member please log in by the button below.