Member Exclusive: Put the experience back into customer experience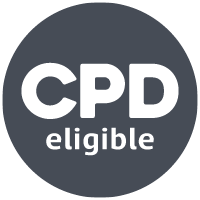 Broadcast:

Tuesday 20 October 2020

Nick Baggott
Customer needs and behaviours have evolved, and the marketplace has changed beyond recognition. So, how do marketers ensure that they deliver an engaging, personalised experience and produce communications that drive customer engagement in order to compete in the new world?
CIM course director Nick Baggott explains how marketers can meet customer expectations at every stage of the buyer's journey, drawing on real-life examples from around the globe to establish what best practice looks like right now.
This highly practical webinar will teach you:
Why customers expectations have changed due to Covid-19 and what that means for marketers
How to map your customer journey and then adapt your communications strategy effectively
Three vital trends for delivering an outstanding customer experience.
Members can watch on demand to find out how to put the experience back into customer experience.
Member only content
Become a member to enjoy full access to this article and a wide variety of digital content and features on our site. Join CIM from just £15.75 per month for an annual membership.
If you are already a Member please log in by the button below.