Adapting your content marketing in the age of coronavirus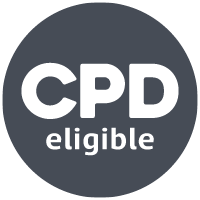 There is not a single element of the marketing mix that has not been impacted by the coronavirus outbreak. Discover how some brands have adapted their content to connect with customers during uncertain times, and why delivering a relevant but sensitive content marketing programme during this time is more important than ever.
Who could have predicted just a few short weeks ago, that the visionary marketer who would show us the way to communicate in these troubled times, would be none other than former Manchester United footballer and TV pundit, Gary Neville. In partnership with with ex-team-mate Ryan Giggs, Neville owns a couple of large hotels in Manchester.
Back on 18 March when the UK was coming to terms with the life changing news about Covid-19, it was Neville who showed marketers the way. He posted a video to declare that, not only would he continue to pay all of his hotel staff despite the hotel being closed to the public, but he would also allow NHS workers in Manchester to stay for free. His tone was empathetic and authoritative. Other brands who have not treated their staff as well have been shamed in social media for their uncaring attitude.
A message from our co-owner Gary Neville. @GNev2 @GG_Hospitality pic.twitter.com/uy2rEfweho

— Hotel Football (@hotelfootballuk) March 18, 2020
Since then, many other brands have adapted content to reflect the mood of the nation. NHS workers are deservedly our new heroes and are being treated as such by supermarkets, hotels, cab drivers, football clubs and many other brands across a range of sectors.
So, what did Neville teach us and how do brands need to adapt?
Tone of voice is crucial
Empathy is key. You must be respectful of the situation. Many people are suffering, and many businesses are, too. Meanwhile, some brands are having huge surges of demand. I spoke to a packaged food brand manager recently who said that sales were at a record level, particularly for snacks and comfort foods. Other brands in less fortunate sectors are facing huge losses.
Whatever your situation, you must show that you care and back it up with deeds. It is of no use to say you care and then carry on as you were previously. Do as Neville did and demonstrate how you are helping the people that need it. Think about the balance between informing and entertaining. In the early stages of the crisis, informative content has been key. As we all self-isolate for weeks and weeks, will the balance tip back towards entertaining your audience?
Don't forget to review the imagery you are using, too. I have watched some programmes and ads in recent days where the characters are embracing or even just shaking hands. I had to suppress my urge to shout at the TV, telling them to be more careful with their social distancing!
Determine your approach to topical and evergreen content
Typically, I would say for many brands that you get more long-term benefit from creating evergreen content that can be used and re-used many times over, covering topics that won't disappear from the news or out of fashion. You can schedule social media posts to link back to that content for months to come.
Right now, it is almost impossible to create engaging content that is not respectful of the New Normal. Have a look at your previously published content. Is any of it now inappropriate? If so, take it down. Then have a look at the content that you are in the process of creating. Is now the right time to promote that message? Don't be afraid to divert from a created content programme – these are unprecedented times and how you handle them will be remembered by customers for months, if not years, to come. Changing course is sometimes necessary.
Get the balance right between Hero, Hub and Hygiene content
Google talk about Hero, Hub and Hygiene content. I spoke with a client last week who had been planning a huge marketing push for the last few months, but in light of recent events, the tone and messaging just doesn't feel right to them. The new campaign has been delayed and replaced with servicing messaging, informing their customers how they will cope with the increased demand for their products in the current climate. The Hero content has been replaced with Hub content.
Don't forget to have a look at your hygiene content on your website and check that it is still appropriate too. If it feels like it may not be, take it down for now.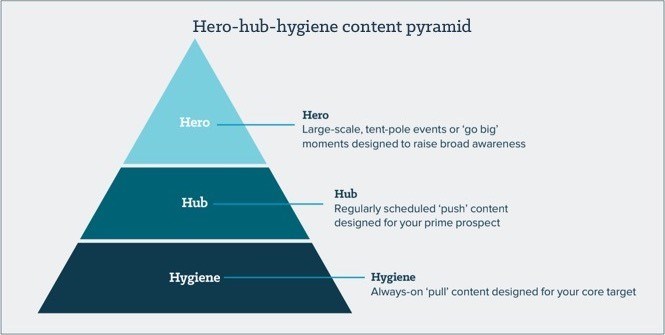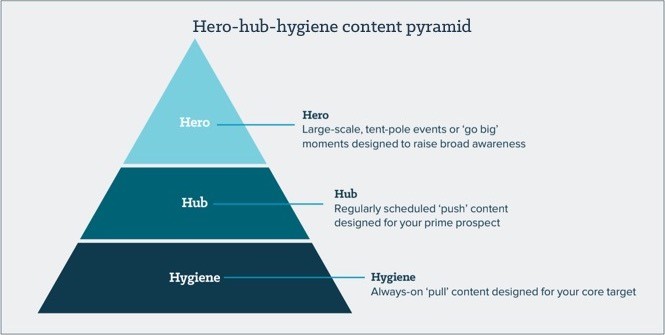 Reconsider your customer insight
Great content comes from truly understanding why your customers behave as they do and knowing how you can change their behaviours. What are people searching for in Google now? Has that changed? What content is being viewed on YouTube, Twitch, Instagram and TikTok?
Customer insight is derived by researching the triggers and barriers that drive purchase decisions. Have those rational and emotional triggers and barriers now changed? It will largely depend upon your market sector and target audience, but I will be amazed if there is any industry where insights remain unchanged. You must adapt quickly.
In the entertainment sector, the barriers to attending live concerts are obvious, but the New Normal also presents performers with opportunities. So many people are isolated at home and looking for entertainment and escapism. More people are signing up to sites and apps that provide live streaming, so now performers can reach a larger audience virtually. Rather than booking a venue with limited seating in one location, acts can now stream to any number of followers, anywhere in the world. They could reach a new audience if they embrace the technology, particularly if they think about their tone of voice and make sure they are seen as being empathetic and helpful to people that need their support.
Think about the media mix
Finally, consider your channels. What media are your audience consuming? How has that changed? Ads on public transport and major road networks aren't being seen by as many people as previously. Many of us are installing new apps and streaming services. I'd imagine that TV viewing is higher than normal, but no-one can go to the cinema. Not many of my training delegates were asking about advertising on Houseparty before the crisis, but I am pretty sure someone will in the upcoming courses.
If you're interested in exploring any of these topics in more detail, you can book now attend my Digital Content Marketing Principles course via virtual delivery. In this exciting session hosted on Zoom, discover how to create and deliver a content marketing programme that works for your audience, no matter the circumstances. To learn more about the channels that make content marketing so successful, be sure to check out my other one-day courses, Digital Marketing Principles and Social Media Principles, which are also available via virtual delivery.


View our full portfolio of virtual training options, including Digital Content Marketing, Digital Marketing and Social Media Principles delivered by Nick Baggott, here. Alternatively, to gain a comprehensive overview of the key digital marketing channels, access exclusive content on demand with our Digital Marketing Channels online course.