Catalyst issue 2 | 2020: Fresh faces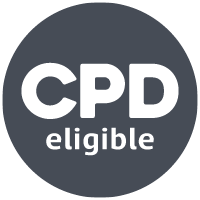 Investing in talent is a given - but leaders need to look further afield for fresh ideas
It's the default question when confronted with a small to medium-sized child: "What do you want to be when you grow up?" Astronaut is still a clear favourite, especially among Chinese children according to a Harris Poll survey. It's probably a sign of the times that in the US and UK, among eight to 12-year olds, the top career choice was vlogger or YouTuber.
And yet for many looking to break into it, marketing remains something of a closed shop.
This was the case for our profilee this issue, Mediacom UK & Ireland chairwoman, Karen Blackett. She reveals that despite having a deep interest in all things creative, she still found it very difficult to navigate her way into the industry. The startling thing is that it seems to be just as challenging today.
If we want to know why that is, we could do worse than to talk to the group of emerging marketers who joined Catalyst for this issue's Big Conversation. Here, practitioners a few years into their roles reveal what they want to get out of a career in marketing.
Finally, still on the theme of daring to dream, you'll note that our cover story features the now-postponed Tokyo Olympics. Who could have predicted that events would so spectacularly overtake us between the time copy was filed in early January to where we find ourselves today? That's not to say our coverage of how brands propose to work with the Olympics is now obsolete.
There will be challenges for those involved but there are also silver linings. For those who struggled to be ready in time for 2020, there are now 12 more months to prepare. Some brands are already stepping into the breach. Wattbike, for example, is working with professional athletes to help them stay in peak condition during the coronavirus lockdown. Perhaps we should all be getting on our metaphorical bikes, honing and conditioning ready to spring into action, fitter than ever?
To read the latest edition, sign into MyCIM or sign up to become a member of CIM below.
Member only content
Become a member to enjoy full access to this article and a wide variety of digital content and features on our site. Join CIM from just £15.75 per month for an annual membership.
If you are already a Member please log in by the button below.