Marketers redefine customer experience for a post-COVID world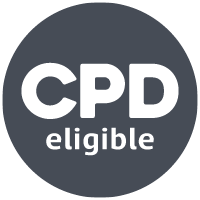 Early on in the pandemic, we asked how marketers could still connect with customers. In an update to our previously published blog, Morag Cuddeford-Jones tells them to chalk it up to experience.
Back in June this year, I wrote a blog on this very platform theorising about how marketers could still connect with their customers and maintain revenues despite traditional routes to market being curtailed or even temporarily closed off. In Marketers must add value, not volume, post-lockdown, I suggested that it was the value created by brand interactions that would determine ongoing sales and loyalty. Consumers were vowing to consume less, so it was becoming less and less effective for marketers to simply push product in whatever way possible.
Now, with nine months of coronavirus experience under our belts and a second UK-wide lockdown doing the rounds, it's becoming much clearer how that value should be delivered to consumers.
Take travel for example, the sector that, along with events, was arguably hit hardest by the pandemic. Without physical travel, it seemed that there was simply no way for customers to 'consume' the product and therefore no way of protecting revenues. However, AirBnb took the opportunity to apply creative thinking to the problem and came up with AirBnb Experiences. This was an opportunity for both companies and individuals to play to their strengths, offering a range of activities from cooking classes to virtual tours.
Now, these weren't a new idea exclusively for the pandemic. The travel company had already begun diversifying beyond the host accommodation model. However it quickly took the opportunity to bring as many of its Experiences virtual as possible, encouraging hosts whose only 'product' had been their homes to find new ways of entertaining paying guests.
In this case, the pandemic accelerated a nascent trend, one that was already bearing fruit in other areas. In the latest edition of Catalyst, Issue 4, out now, we feature an article from Joanne Chan of transliteration agency, Ippworld on the changing tastes of Asian travellers.
Long known for their tendency to treat international travel as extensive shopping trips, the days of bus-fuls of Chinese shoppers crowding round Bicester Village Designer Outlet in England may be numbered. Instead, in Are you experienced?, we discover that these travellers are now looking for experiences closer to home, visiting historical sites or seeking out unusual locations to highlight on their social media. Increasingly, they want to join in on 'lifestyle tourism' where they experience first-hand what it's like to live everyday lives in their destination country.
Retailers too, are gaining critical insights from the pandemic that may well alter how they approach customers post-lockdown. Again, the strategies are not new, but they are ones that the majority of store chains have pushed far down their list of priorities until now. It all comes down to experience. When the first lockdowns lifted, consumers flocked to their favourite retailers to enjoy the leisure element of the shopping trip, rather than the purchasing necessity. It was brought home to them how much they missed the excursion.
However, once the novelty of being released from confinement wears off, retailers are going to have to work hard once again to keep that sense of consumer delight, and monetise it. And so, they're going to have to work on their in-store experience, bringing something that competitors or ecommerce cannot.
In the same edition of Catalyst, retail expert Swave Szymczyk explores what it means to deliver that first-class in-store experience, from merchandising to knowledgeable service. In Good to the core, he reveals how retailer generosity when it comes to samples is rewarded with bigger basket sizes and explains that introducing a sense of discovery is always possible, even for the weekly grocery shop.
Vaccine or no vaccine, the challenges of COVID will be with us for some time to come but, ever the optimist, I can see it is also bringing with it some positives. There are insights about your proposition and your customers that you can't afford to ignore and that, with some creative thinking, may well help you emerge stronger and steadier than before.


Find out how you can get your hands on the next edition of Catalyst magazine, by becoming a CIM member for as little as £15.75 a month.