Five ways to make working from home work long-term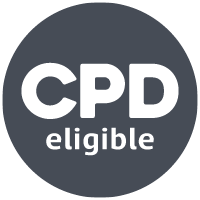 Thinking of embedding long-term home working into your professional life? Consider these five key points first to get the most from yourself and your organisation
As the prospect of returning to the office looms for many workers, they may be considering that normal wasn't so great after all and will be looking to create new patterns for their future working lives.
The 'new normal' has had some advantages for workers. Being able to prioritise wellbeing, spending time with the family and avoiding that pesky commute will all be things people will be thinking about when many offices start to return to a socially distanced workplace later this month. The likelihood is that flexible working will be at the top of many people's agenda. Some organisations have taken the decision to move their entire workforce to permanent home working arrangements, but is it really as straightforward as that?
Here we look at the key points to consider when thinking about flexible working options as a more permanent arrangement – for the benefit of you and your business.

1) What does flexible working mean to me?
Consider how flexible working will work for you. It's not a one size fits all solution and different people are likely to be seeking different outcomes. In reality, the majority of people would not elect to work from home permanently; they will instead be looking for flexibility on start and finish times, for a number of days per week to be worked from home with intermittent visits to the office or part-time working to enable them to pursue other interests. Take time to clarify what flexible working looks like for you and share this with your employer.


2) Will I be supported?
Is the culture of your organisation able to support flexibility that works both ways? Is there a culture of trust, where flexibility isn't something to be earned and that will enable people to manage their own working schedules? An organisation that places more importance on the number of hours you sit at a desk over outcomes will likely struggle to fully embed flexible working.

3) How will I maintain my relationships?
There has been much focus during lockdown on mental health wellbeing during lockdown, so seriously consider the psychological implications of permanent home working. Maintaining an organisational culture amongst a remote team is a challenge and needs serious commitment. As we have also recognised during this time, most of us need the interaction we get from working in an office environment and one of the main reasons people give for struggling with home working is that they miss the coffee machine meet ups or lunch breaks with their colleagues. In some instances, where organisations have moved to permanent home working, they found themselves having to create virtual office space to allow people the opportunity for interaction. How can you embed regular communication with your line manager and team to mitigate these risks if home working becomes the norm?

4) Do I have the technology I need?
Technology is the foundation of effective working from home. Can your technology support your needs outside of the office? As an organisation, do you have the platforms available to interact with the rest of the workforce? Can you still keep sensitive information secure? Another important element of setting up your home office is remembering that there is a requirement for your employer to provide a safe working environment, whether you are in the office or not. 

5) How will I prioritise my development?
Finally, and possibly most importantly, consider how you will enable regular conversations and development discussions. If your organisation doesn't already have a culture of ongoing, meaningful performance and development conversations, goal setting and regular feedback, you will need to introduce this to drive empowerment, engagement and high performance.
There is an optimism that we will have learned some solid lessons during this period of lockdown and will emerge with better balance of work life and home life. However, ultimately any flexible working arrangements will only be successful if we lead by example. If business leaders do not embrace flexible working themselves, it is unlikely that anyone else will feel truly comfortable doing so. To organisations questioning the logistics of embedding long-term homeworking, I would say don't just pay lip service to flexibility, lead from the front.


Make your learning and development a priority no matter where you're working with our range of flexible training options, available in delivery methods to suit you. Find out more.