Internal comms: Five ways to ensure engagement during coronavirus crisis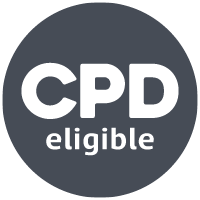 As remote working takes hold of the UK workforce in response to the coronavirus outbreak, employees will look to their organisations to provide leadership and guidance. Central to this is internal communications.
Discover five ways HR and marketing can work together to ensure employees remain engaged while out of the office.


Plan ahead
Internal communications need as much careful planning as external campaigns and it's here where marketing and HR must especially lean on one another to advise and support. HR departments can often give crucial employee insight in the form of workforce personas or pulse surveys to help you better understand your audience, identify appropriate channels and satisfy the wide variety of needs at play. Particularly in times of crisis, you may well be the voice of an organisation communicating directly to its employees, so it's worth planning well in advance how you will co-ordinate and distribute multiple messages from around the organisation and manage expectations.


Pace yourself
With the speed at which the situation has been developing over the last few weeks, it may be tempting to try and communicate everything all at once. Pacing your comms is key, not only to ensure that only credible and trusted information is shared to avoid unnecessary stress in the short-term, but to keep employees informed for the long-term. Whether we like it or not, we are in this for the long haul. Over the coming weeks (or maybe months), employees may start to flag, so it's important to carefully schedule your comms to prioritise long-term engagement over short-term wins.


Create connections
In times such as this, people are looking for connection as much as they are content. It is likely that your employees will be feeling anxious and possibly isolated, so social connections are vital. Prioritise wellbeing by sharing information on keeping in good mental and physical health whilst home-working or in isolation, because many won't have had to work away from the office for such an extended period of time. It can also be beneficial to encourage good habits with media, i.e. not over-reading news and negative press. Allow people to forge their own networks by setting up channels for people to communicate freely. Employees need to not only maintain a connection to the business, but to each other.


Be human
It is a common misconception that businesses must default to its usual corporate façade when it comes to internal comms. But in order to foster real social connections outside of the office, it might well be time to ditch the corporate jargon where you can. Engage as human beings; be conversational, be friendly and employees will be more likely to engage back.


Have fun
Don't limit conversations to purely essential work-based updates; create some fun channels too. Businesses often worry that productivity will drop when homeworking is implemented, but work-life balance is essential to keeping motivation high. Employees will likely be suffering from a lack of social interaction, so try and re-create some of that where you can. For example, at CIM, we have recently created channels within Microsoft Teams for colleagues to share pictures of their pets, cooking tips, wellbeing advice, online meditation and exercise sessions. If you do not have the resources to facilitate this, something as simple as saying 'Good morning' at the start of every day can remind employees that you are all in this together.


In unpredictable times, it is tempting to prioritise external comms in pursuit of shoring up profits, but keeping internal employees engaged is not to be overlooked. Ultimately, in the midst of uncertainty, your colleagues need a rational, proactive voice to trust. Social distancing might be the order of the day, but HR and marketing must take this opportunity to work together to make engaging internal comms a priority.


At CIM, we are committed to providing the content you need for your marketing career, whatever the circumstances. For more guidance and advice for marketers at all levels, access a wide variety of resources, including how-to guides, podcasts and webinars, right here at Exchange.cim.co.uk.