Make employee engagement a priority in times of crisis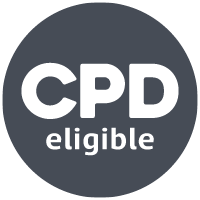 Communication is key to employee engagement and protecting your human resource in challenging times to build long-term brand resilience. But how do you foster open lines of communication in the unchartered waters of the coronavirus crisis?
They say no news is good news, but uncertainty is a horrible thing. The cheerful homily 'Keep Calm and Carry On' assumes that it's a simple job, to simply brush concerns under the carpet and continue as if nothing were happening. That couldn't be further from the truth.
Moving through the spring of 2020 and into summer, everything that was expected is now up in the air. Covid-19 has introduced a lot of uncertainty into many people's working lives. Will the impact be short or long-term, profound or fleeting? Unless you're in the toilet paper or UHT milk business, it is very hard to say with any degree of certainty what might happen tomorrow, or the day after.
Working under those conditions is incredibly stressful and no-one, from the shop floor to the CEO, is immune. How companies keep their employees engaged will be a critical success factor once the crisis is over.  
Research has shown time and again that open and effective channels of communication promote strong company culture which, in turn, is critical to long-term success. CultureiQ suggests that employees rate their collaboration, work environment and value alignment 20% higher in organisations with strong cultures. Further, 86% of employees in companies with strong cultures believe their senior leadership listens to them. The company found that work environment, mission and value alignment and, critically, support systems had the greatest impact on employee satisfaction.  
However, even if you feel you've nailed your employee engagement, there are still some shocking stats out there for you. Gallup discovered that 85% of workers are either not engaged or are actively disengaged (17%) from their jobs, even under everyday conditions. Your company may genuinely be in that minority, but complacency is a dangerous thing.
Carly Murray is internal communications director at The Surgery Design and Digital Ltd. She explains that the current situation is certainly out of the ordinary, but a focus on communication will be a critical success factor, now and in the future.  
"It's about looking at your channels and making sure they are working in a way that keeps everyone connected to everyone else, every day. Right now, people are just dealing with the next few weeks, getting themselves set up. For some, home working can be a real shock to the system." Murray adds that it's not all about the practicalities: A lot of people are using Zoom and WhatsApp to share what they're having for lunch, or the exercise they're doing. "Everyone needs that ongoing morale piece now, too." 
However, it's not just the day-to-day that is impacting employee engagement. Understanding company goals and how they relate to the individual is important at the best of times. Now it's absolutely critical and the challenge is compounded because not even those in charge can predict the future.  
"This is where authentic, empathetic leadership comes into its own. The CEO of Marsh Commercial insurance did a really simple thing that was so powerful and so human. They're taking personal calls from any employee who wants to talk. To have a leader saying, one on one, we will tackle it is real, visible leadership," Murray explains.  
And what of later, when we emerge, blinking, into a brand-new dawn? Murray says: "There's no doubt that my internal communications colleagues have really come into their own. It is showing how we should demonstrate a people-first approach to business, keep communicating and have that single source of truth. Everyone is in this together." 


To learn more about maintaining resilience in a fast-moving marketing sector and prioritising mental health, CIM members can read our cover story in Catalyst Issue 1, 2020, 'Sanity Check'.  Non-members can access a preview of Catalyst here.


Supercharge your internal comms with the latest internal marketing technology. Discover our definitive list.