Every Mind Matters campaign launches with prime time TV takeover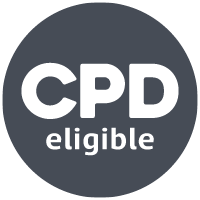 In the run-up to World Mental Health Day, two separate mental-health campaigns launched with eye-catching takeovers of prime time TV. But outstanding creativity alone will not make real change in an area of national crisis
On Saturday night, the unstoppable juggernaut that is the final of ITV's Britain's Got Talent: The Champions was briefly paused. With the show approaching its climax, hosts Ant and Dec halted proceedings, turned to viewers and invited them to turn away from the telly and chat to one another. For one minute, everyone on screen fell silent and thus Britain Get Talking (BGT) was launched. This five-year initiative focuses on mental wellness, with ITV aiming for 10 million people to take action to improve their mental or physical health by 2023.
On Monday evening, ITV then joined forces with Sky, Channel 4, Channel 5 and MTV. The five channels simultaneously screened a three-minute film narrated by the Dukes and Duchesses of Cambridge and Sussex. With the similar aim of empowering people to manage the early symptoms of poor mental health, Every Mind Matters (EMM) was directed by Richard Curtis and featured the likes of Nadiya Hussain, Professor Green, Gillian Anderson and Davina McCall.
"Both films interrupted normal scheduling," points out CIM's Adam Pyle. "They're good bits of creative that are extra impactful because there's also an interruptive aspect to mental health problems." Our question is, how long will that impact last? Catching eyes on prime time TV is one thing; it is quite another to solve a national mental health crisis that has sent depression and anxiety among children skyrocketing 48% in the last year (BGT's headline stat) and caused 83% of adults to experience early signs of poor mental health in the last year (EMM's).
"We've seen quite a few celebrity-led campaigns around mental health in recent years," says Pyle. "They've been very good at breaking down the stigma around mental illness, but now feels like the right time to go a bit further." This is, arguably, the first missed opportunity.
BGT has done what it said on the tin, but might not achieve much more. "It wants to get people talking – which is exactly what it did for me and my in-laws on Saturday. That's the value of TV as a marketing channel," says Pyle. "There's still something special about the way it unifies people around a moment. In this case, however, that moment is kind of where the user journey ends. There are very few supporting materials for the TV campaign, just a small mini-site within ITV.com that includes a link to the Every Mind Matters website."



Supported by Public Health England, EMM offers a little bit more, but perhaps not quite as much as it promises. "In the film, the royals tell you to go online for a free, personalised 'mind plan'," says CIM's Ally Lee-Boone, "but I think 'plan' is overstating it." What you actually get is a simple, five-question quiz. Your answers determine whether you get advice such as 'Move more every day' or 'Do more feel-good things'. "EMM says there are more resources to come, such as perinatal advice and support for parents, which I hope there are," says Lee-Boone, "but, bearing mind we are in the midst of a crisis, why are they not releasing everything right now?"
Some will count themselves lucky to have got onto the EMM website at all. Shortly after the campaign ad aired, the website crashed. A spokesman blamed high traffic, suggesting the ad had been impactful. "This is very unfortunate," says Lee-Boone. "It's hard not to draw conclusions about how serious an investment has been made in the important infrastructure behind the celebrity-laden, headline-grabbing ad." Another missed chance, perhaps.
For our final blown opportunity, it's back to BGT. As Lee-Boone points out, the interruption of Britain's Got Talent was supported in surrounding ad breaks by silent ads from brands including Oral-B, Gillette, SEAT, Dunelm and Network Rail. "ITV has zeroed in on young people as the focus of this campaign, who do of course deserve and need the attention," says Lee-Boone. "But the support of those brands might have been even better leant to an adult-focused campaign, particularly one that looked at the world of work."
In 2017, the government-commissioned 'Thriving at Work' review established a set of 'Core Standards' that employers of all sizes can and should put in place. "Work-related stress continues to be a very topical issue in itself and one that exacerbates existing mental health problems," says Lee-Boone. "There is a glaring opportunity for big-name brands like those above to take a lead on this issue. They are in the ideal position to make real changes to improve the lives of their employees. In this way, they will make tangible in-roads into the wider mental health crisis – by helping their own staff but also by showing the way forward to other businesses." As World Mental Health Day comes and goes this week, that would be an enduring legacy to take pride in.


Ready to make a real change yourself? Find the latest and greatest career opportunities on CIM Marketing Jobs.