Member Exclusive: The science of customer-centricity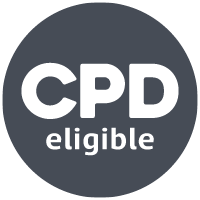 Broadcast:

Thursday 23 June 2022

Ian Golding
In recent years, customer experience has grown and evolved into its own profession and has become a vital part of every marketing strategy. Only when brand's truly listen to what their customers want and pay attention to how they think and feel will they grow and adapt in a continually changing environment.
Whilst it's not rocket science, there are many aspects of customer experience that take close research and observation to understand. Join us for this member exclusive webinar where CIM course director, Ian Golding, will explore exactly what it takes for a business to be sustainably customer-centric, now and in the future.
Don't miss out on the chance to ask your questions to Ian directly, register and watch live to take part in our Q&A.
Members can watch on demand now to discover:
What the future holds for customer experience
The skills and proficiencies that are needed for CX professionals
How to become a sustainably customer-centric organisation.
Member only content
Become a member to enjoy full access to this article and a wide variety of digital content and features on our site. Join CIM from just £15.75 per month for an annual membership.
If you are already a Member please log in by the button below.