Apprenticeships: What do organisations need to know?
08.03.2018
Marketing apprenticeships: What do organisations need to know and what is its role in closing the gender gap?
By James Delves, Head of PR and Public Affairs
In April last year, the UK Government announced that they intended to create three million new apprentices by 2020 and launched the Apprenticeship Levy. The aim of the levy is to boost the country's productivity by investing in human capital.
The Chartered Institute of Marketing (CIM) has worked with a trailblazer group of brands and industry leaders, including Mercedes-Benz Financial Services, Seetec and BT, to create a new standard for marketing apprenticeships. The new marketing apprenticeship standards level 4 (for a marketing executive) and level 6 (for a marketing manager) start at 12 months in length and run to 24 months for the level 6 qualification. These newly approved apprenticeship standards will be accessible later this year.
So what do employers need to know to take advantage of the levy?
Each employer provides 0.5% of their pay bill and in return receives an allowance of £15,000 to offset against apprenticeships/training.
If you want to know more about how the size of your business affects the level of funding you receive, see below our simple guide: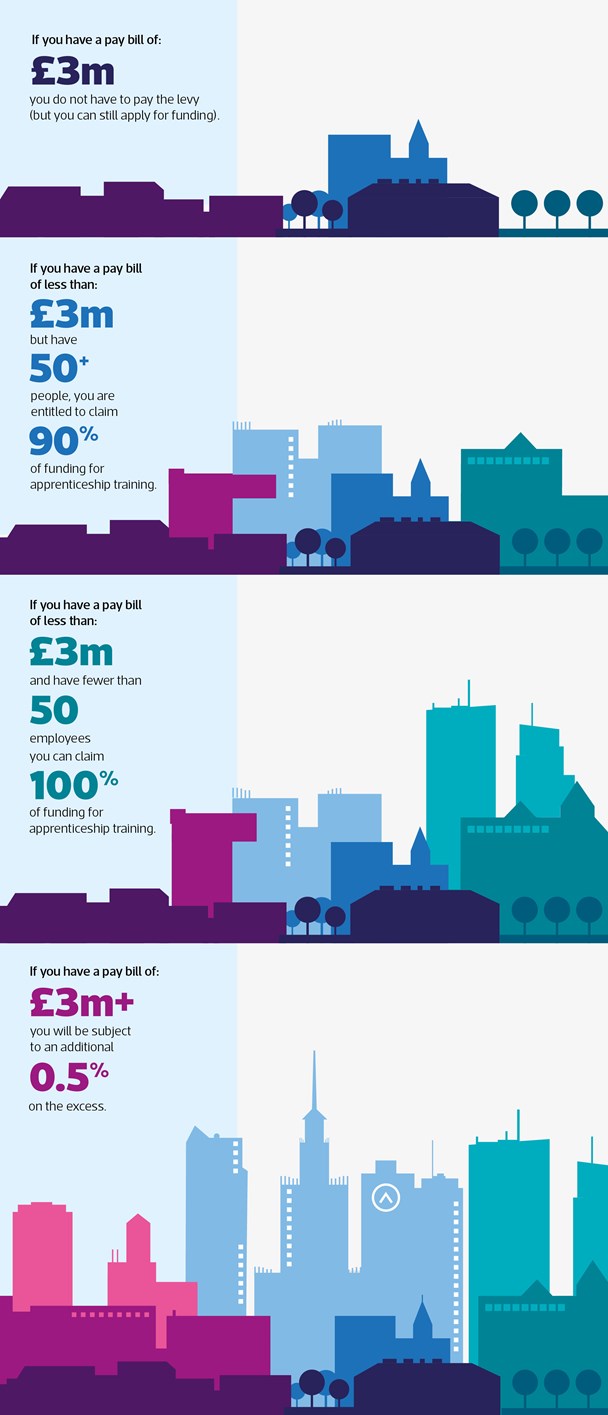 "Apprenticeships can be a foundation for addressing the current marketing skills gap. Students first entering the industry or seasoned professionals looking to upskill could find the apprenticeship route incredibly useful. It can also help to close the gender and diversity gap across a range of sectors by opening more opportunities to people from a wide variety of backgrounds.
We believe the new marketing apprenticeship standards will becoming increasingly popular due to it being employer-led and bringing new talent into organisations, creating tangible benefits for the business and the wider economy," said James Delves, Head of PR and Engagement of the Chartered Institute of Marketing.
#NationalApprenticeshipWeek #NAW2018 #InternationalWomansDay #IWD2018
Contacts
For all press enquiries, please contact the media team:
Fact Sheet
An overview of CIM our history and services.
Sign up for the latest news
x
We'll always treat your personal details with the utmost care and will never share or sell them to third parties. You are always in control of how we contact you – you can change your contact preferences at any time. For more information, visit our privacy policy.
To receive sector specific news: