CIM Sri Lanka Graduation and CEO Breakfast Forum
18.02.2020
    CIM Sri Lanka – Graduation 2020 and CEO Breakfast Forum
The CIM community in Sri Lanka is the largest region outside of the UK serving over 2,000 CIM members. Recently CIM launched a revised suite of qualifications to empower Sri Lankan marketers, equipping them with the skills to operate at the highest level. Additionally, several conferences and marketing events have been launched to support marketers and CEOs increasing their exposure in key areas such as digital marketing. Two recent events that took place in the region were:
Annual Graduation ceremony
On 30 January 2020, 1,000+ guests attended the Annual Graduation and Investiture ceremony at the Bandaranaike Memorial international Conference Hall (BMICH) in Sri Lanka. The event's Guest of Honour was Leigh Hopwood, vice chair of the Chartered Institute of Marketing (CIM) with Nadi Dharmasiri, board of trustee and Ian Marshall, head of international relations of CIM in attendance.
The event recognised professionals and students with the following qualifications including: CIM Diploma in Professional Marketing and Professional Postgraduate Diploma in Marketing. Graduates from across the country of Sri Lanka attended supported by their family, partners and spouses, and children.
Discussing the importance of the graduation ceremony, Leigh Hopwood, vice chair of CIM said: "Graduation is an important milestone for any marketer. It is a special moment to reflect on what has been achieved and to start thinking about a new goal. Being able to congratulate every graduate and new member/fellow is a real privilege, and to encourage all marketers to continue to learn and stay up to date in order to optimise the value they add to the organisations they work for. Of course, CIM's CPD programme enables marketers to become a Chartered Marketer - the ultimate accolade for all marketing professionals and business leaders."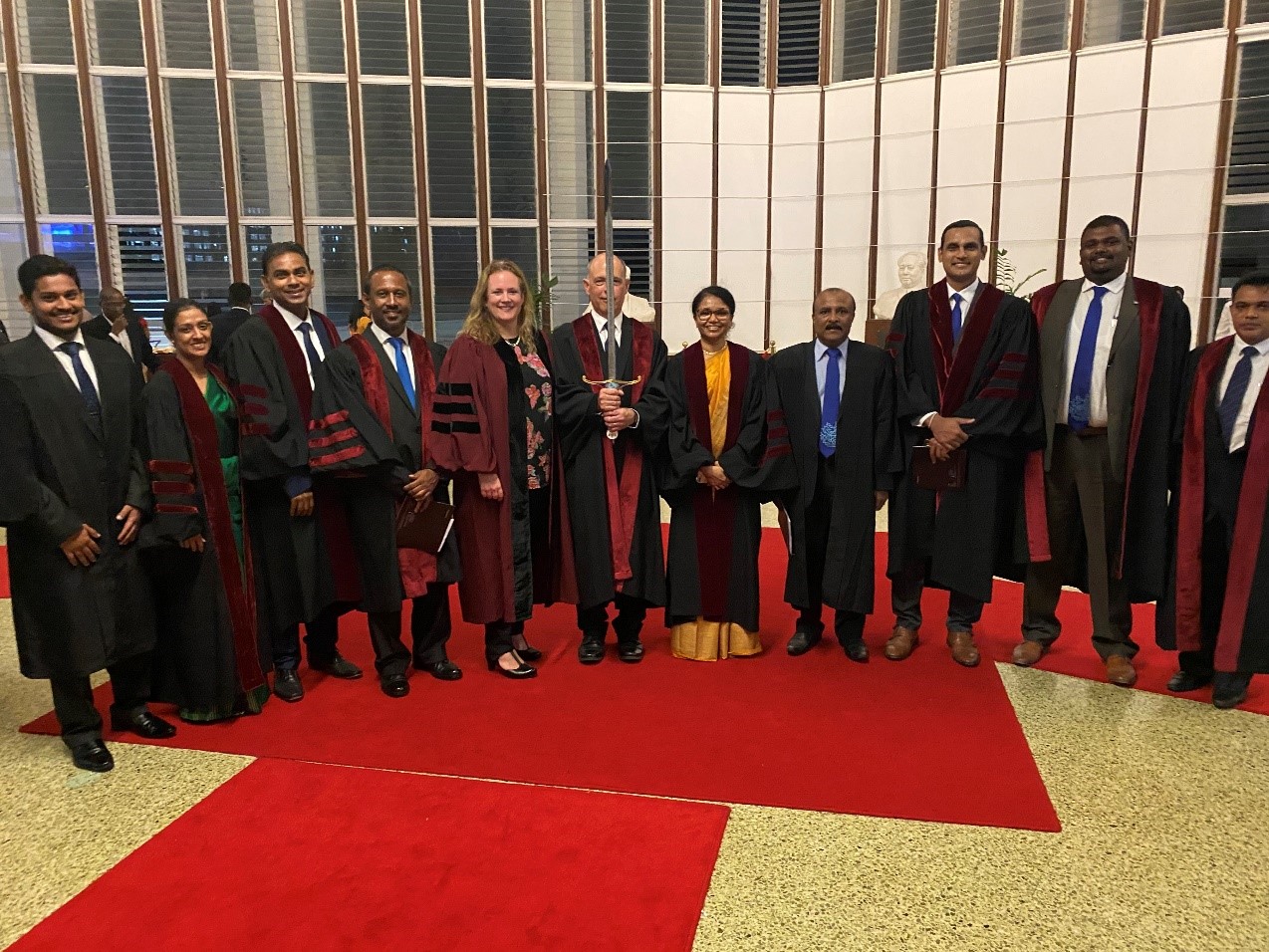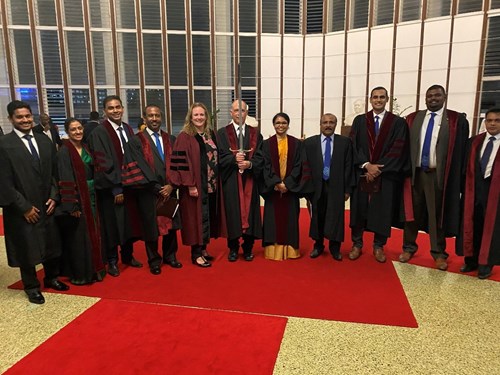 Nadi Dharmasiri, from CIM's board of trustees added: "When you consider that the Sri Lankan market is primarily qualification driven it was refreshing to witness so many local marketers graduating, underlining the healthy nature of the country's growing marketing sector. The event highlights the vital journey marketers take; from qualification to membership. It's been great to witness CIM continuing its investment in Sri Lanka with its current vice-chair and head of international relations present at the ceremony."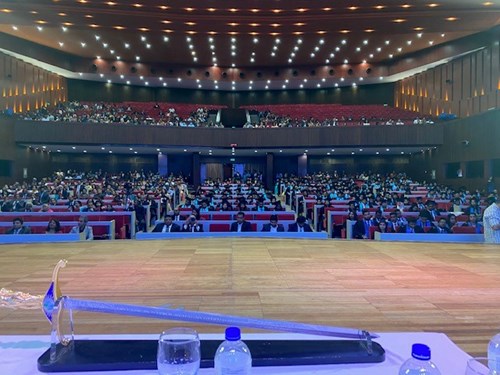 Speaking to the CIM PR team after the event, Ian Marshall, head of international relations at CIM said: "It is always a great pleasure to visit Sri Lanka and witness the enthusiastic and professional approach taken by the marketing community. This year's graduation was very impressive not just for all the graduates, prize winners but also their family and friends. I met so many happy people at the event, who couldn't wait to use the knowledge they had learnt in the local market. It was my pleasure to congratulate so many people and wish them every success in their marketing careers which CIM will support them through out."
CEO Breakfast Forum
Another key event which took place on 31 January 2020 at the Ivy Room, Cinnamon Grand in Sri Lanka, Colombo, was the CEO Breakfast Forum. The Forum saw top Sri Lankan marketers and CEOs share knowledge and expertise on the future of marketing and the value of data in the digital age.    
The forum focused on 'Is Data the New Oil?' where advertising magnet Neela Marikkar, shared global trends and marketing shifts in the digital backdrop. 
"Data has transformed businesses," said Neela Marikkar, chairwoman of Dentsu Grant Group, a 60% digitally driven advertising agency. She added: "The top 5 most valuable companies in the world are tech companies and not oil companies. How data is used is a game changer in marketing. It gives an insight into consumers and help better target and customise campaigns that could give better ROIs."
The CEO breakfast forum highlighted that Sri Lanka and many countries around the world underutilise this data resource as they don't possess the tools to analyse or utilise this information to elevate their businesses.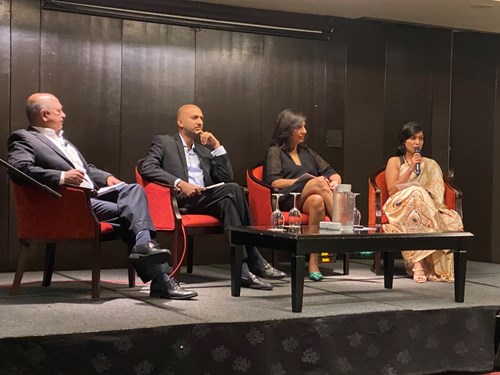 "In Sri Lanka, there is a mobile penetration which is higher than our population and a smart phone and internet usage which is growing. What are we doing with the information we have of these users to provide appropriate and customized products and services to them?" Marikkar asked.
Marikkar went on to debate that data is often used to push out offers and messages but the true opportunity lay in being able to understand the different types of data, moments and preferences of loyal customers.
"Each company must have a chief data officer. This role is vital in helping businesses gather, analyze and utilize the massive amounts of consumer data that is generated and share them for appropriate use with the management," Marikkar said.
The panel discussion which followed was moderated by founding editor of the Financial Times, Nisthar Cassim. The panel consisted of industry figures including Kapruka founder Mr.Dulith Herath, Ms. Neela Marikkar, and Colombo creative executive director Dr.Miuru Jayaweera who shared their views on the topic.   
Discussing her thoughts on the forum, Leigh Hopwood, vice chair of CIM said: "An insightful presentation from Neela. Great discussion and debate with the audience, asking some tough questions that business leaders need to be thinking about. I enjoyed the opportunity to meet Sri Lankan business leaders and to share our business challenges."
Onalie Dissanayake, CIM's country head of Sri Lanka and The Maldives added: "Both the Graduation and the CEO Breakfast Forum have given CIM a boost with everybody talking of CIM in a very positive note. The Billboards coming up has created a 'ha ho' within the community which has given us more life."
"Companies and individuals have expressed their interest in working with CIM for events and partnerships which gives us very positive feedback with members showing an interest in renewing their membership."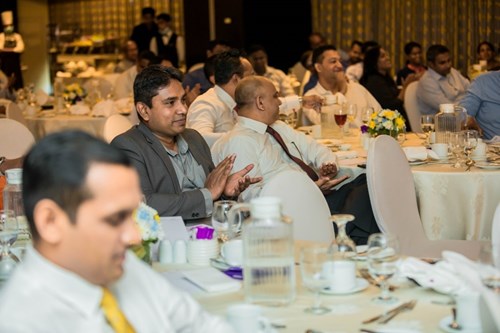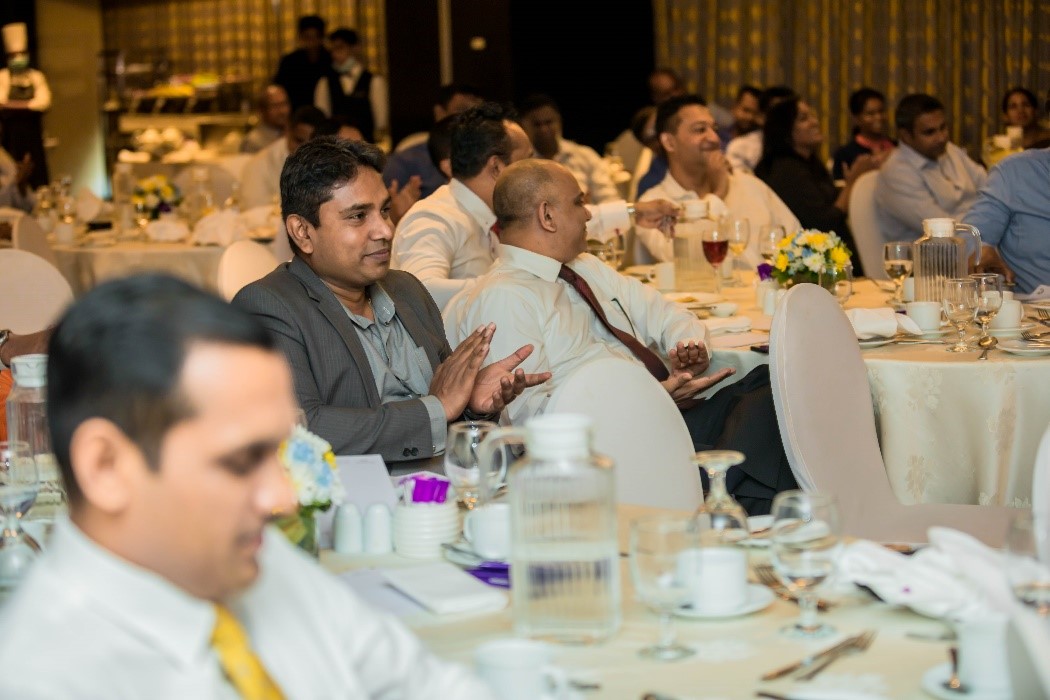 Ian Marshall, head of international relations at CIM said: "It was good to see so many senior business leaders attend the CE Breakfast event, which was extremely insightful, I took copious points from this which have helped me and the audience stay current and relevant. "Data being the new oil" is a hot topic at the moment and it is essential that businesses are given the insight from experts in this field.
"CIM is pleased to have been able to host an event which has provided that insight. We plan to have similar cutting-edge events for senior business people at least one per quarter in 2020 as well as other capability events for marketers at all stages of their careers."
CIM plans to extend and expand its qualifications out of Colombo in 2020 to offer marketing qualifications to students and professionals in the outskirts and provinces.
Ian Marshall added: "We want to increase the level of awareness for CIM and improve our engagement with businesses. CIM should be the first point of call for any recruitment of marketers. We also want to drive capabilities of individuals and businesses through similar events in the coming months." 
From volunteer opportunities to local training events, want to find out more about how you can join CIM's community in Sri Lanka? visit: https://srilanka.cim.co.uk/
CIM's commitment to the region has never been stronger, with new staff hired and Onalie Dissanayake now heading up CIM activities in Sri Lanka and the Maldives. CIM will continue to invest in the region, developing our network across Sri Lanka and expanding study centres and launching new ones in areas such as Kandy, Galle and Jaffna. For more insight and events visit here: https://srilanka.cim.co.uk/
Contacts
For all press enquiries, please contact the media team:
Fact Sheet
An overview of CIM our history and services.
Sign up for the latest news
x
We'll always treat your personal details with the utmost care and will never share or sell them to third parties. You are always in control of how we contact you – you can change your contact preferences at any time. For more information, visit our privacy policy.
To receive sector specific news: