Debate: Is marketing heading for a skills crisis?
18.02.2019
By James Delves
Is marketing heading for a skills crisis? This issue is one of the most hotly debated topics, with the press, leading trade bodies and marketers up and down the country all voicing their opinions on it on an almost daily basis. So, on 28 January, CIM hosted a debate at the House of Commons to discuss the motion: 'The marketing sector is heading towards a skills crisis'.
Over 200 senior marketers, CEOs, journalists, representatives from leading trade bodies, marketing agencies and representatives from places of higher education, packed into Parliament to hear the latest thinking on the potential skills crisis facing the sector.
Two teams took the stage and took turns debating the topic. The speakers for the motion were: Richard Kenyon, director of marketing and communications, Everton FC and Russell Parsons, editor of Marketing Week. Meanwhile Gemma Butler, marketing director at the Chartered Institute of Marketing and Michelle Carvill, author and founder of Carvill Creative, were against the motion.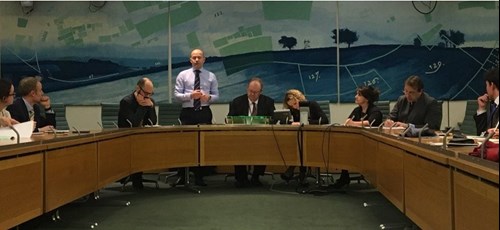 The debate begun by discussing how marketing is an increasingly competitive sector meaning that marketers need to master more skills than ever before. However, as the speakers uncovered, ensuring your own skills, as well as those of your team, is no small feat. The marketing function is under pressure to demonstrate its value, whilst the organisational lines between departments are blurred as technology advances, customer expectations increase, and Brexit throws out questions as yet unanswered.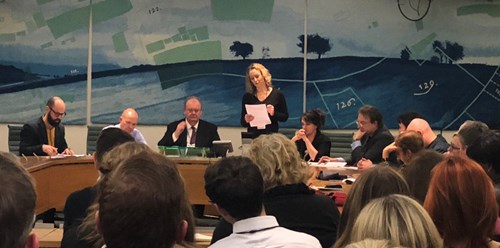 Gemma Butler, marketing director at CIM, proposed on the night: "In its quest to keep up, marketing has only succeeded in creating more confusion and more roles than it needs, which has driven a perceived need for more skills. How can we declare a skills crisis when we do not know what skills we need?"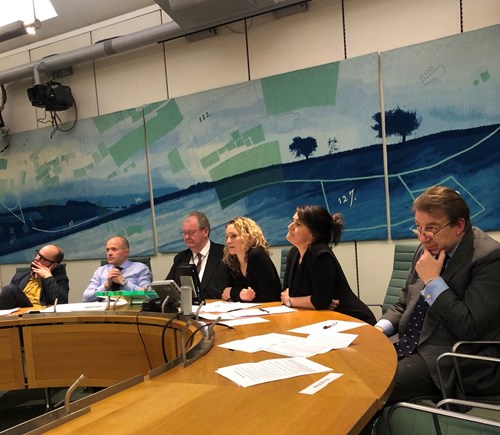 However, for Richard Kenyon FCIM, director of marketing and communications, Everton Football Club, it is telling that only 5% of UK marketing directors sit on the Board of FTSE 100 companies. He argued that this is not due to an irrational bias on the part of chairmen and CEOs, who might believe that marketers are not good enough to be in the room. Rather, this has become a reality "because there are not people within their business demonstrating the value, or – if we are being blunt about it – deserving to earn a seat at the top table."
Also proposing the motion, Russell Parsons, Editor of Marketing Week, cited their recent career and salary survey, which found more than half of marketers (53%) say they have not studied a marketing-related academic or professional qualification of any kind. A couple of years ago, it asked people whether they thought it necessary to have a qualification of any kind. Only 43% agreed.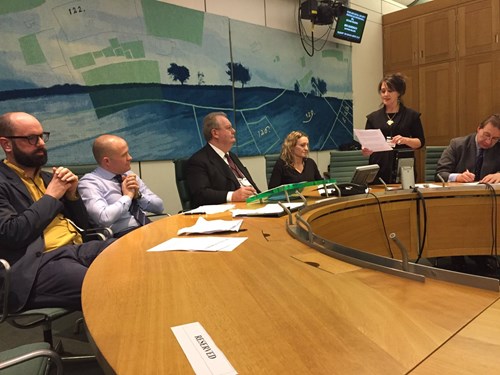 Meanwhile, Michelle Carvill pointed out that 13,500 students – which includes both students and studying marketers in role – took CIM assessments last year. However, to try to control the requirement for training or introducing a 'license to practice', would be a mistake in her view: "Marketers take their expertise into the fabric of organisations, not necessarily as a label associated with the marketing department nor as a traditional linear function."
The debate swung from one side and then the other, but after final statements from both teams, the room voted and it was decided that the marketing sector is not heading towards a skills crisis but that it is time to stop re-branding marketing, and instead start redefining the role that marketing plays in delivering business growth.
CIM is a member of the Debating Group, which has been holding debates in the House of Commons since 1975, bringing marketers, politicians, journalists and the public together to discuss topical issues that surround marketing. To find out about the next debate, click here. 
Contacts
For all press enquiries, please contact the media team:
Fact Sheet
An overview of CIM our history and services.
Sign up for the latest news
x
We'll always treat your personal details with the utmost care and will never share or sell them to third parties. You are always in control of how we contact you – you can change your contact preferences at any time. For more information, visit our privacy policy.
To receive sector specific news: