Event: FDA Annual President's Dinner
01.06.2018
CIM's Annual President's Dinner and Excellence in Marketing Awards
Iceland's future, Brexit and why your tonic is as important as your spirit
By James Delves
I was fortunate to attend CIM's FDA Annual President's Dinner and Excellence in Marketing Awards last week, held in the Cholmondeley Room at the House of Lords, Westminster, London. 
The event, now in its 13th year, was attended by 95 leading figures from across the UK food and drink sector and was hosted by Lord Lexden, OBE. Nigel Broadhurst, Managing Director of Iceland delivered an amusing and informative speech on the retailer's rise, modernisation, the palm oil issue and the effect of heading up a marketing campaign with a certain Miss Katona.
Donald Trump, Brexit and Leicester City
CIM's Chief Executive, Chris Daly spoke at the event highlighting what a year of change it's been, or as Jeremy Vine recently said at a CIM event: Donald Trump, Brexit and Leicester City – the only thing for certain is that nothing is certain. Fake news, GDPR, #MeToo, Brexit, major mergers and changes to how consumers interact with brands has thrust marketing into the limelight.
Europe and Brexit were a constant theme throughout the event. Currently the EU is the UK's single largest trading partner in agriculture/food products, accounting for 60% of exports. With the UK due to leave the European Union in less than a year now, a range of opinions were voiced at the event. Some fell on the side positivity, painting a picture of a brighter future, while others are pragmatic and predict a more difficult future. Most guests I spoke to were very positive, with attendees ranging from the National Farmers Union, England Marketing, Jersey Royal Company and Santander, who all felt that the FDA sector would take advantage of new opportunities around the world but that it would need to lean heavily on the marketing profession. After all, marketers exist to open up markets, at home and abroad, reach customers and ultimately sell products and services – it's in our DNA.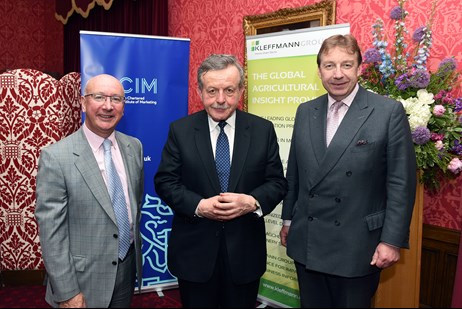 Mum's gone to Iceland
One such company that's set to take advantage is Iceland. It's clear that managing director, Nigel Broadhurst has an interesting and challenging job - with over 880 stores throughout the UK, a further 40 owned or franchised stores across Europe, and a global export business, Iceland is complex brand. After two years of troubles, or as the founder Malcolm Walker states 'in the wilderness', during which sales declined, Iceland is now celebrating its 47th year in business and a revitalised brand.
No longer does the 'mum's go to Iceland' slogan mirror the brand. The revitalised organisation  now offers consumers: 28-day matured steaks, scallops, wagyu beef, ostrich or kangaroo steaks with a side of fresh asparagus spears, French petit reblochon cheese and a £35 bottle of champagne to wash it all down. Broadhurst was keen to state that Iceland are not trying to move upmarket, as they are happy with their consumer demographic, but as about 30% of shoppers are now middle class, they offer leading food products for everyone – from chicken nuggets to ostrich steaks.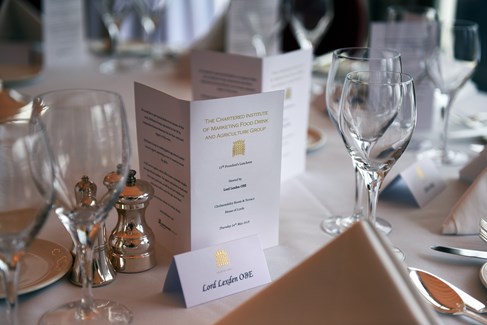 Is the FDA sector Export Ready?
The event was also an opportunity to brief guests on the latest report CIM has developed in association with PwC Research, which revealed for the first time the size and impact of the UK marketing industry (which we valued at 37bn) and how prepared the UK is for Brexit. The report not only defines the size and impact of the UK marketing industry in terms of jobs and revenues, but also breaks down the challenges and opportunities inherent in export markets, and how marketing can drive international sales.
The event concluded with speeches from John Giles and Roger Pratchett, while leading tonic water producer Fever-Tree picked up the prestigious annual 'Excellence in Marketing' award.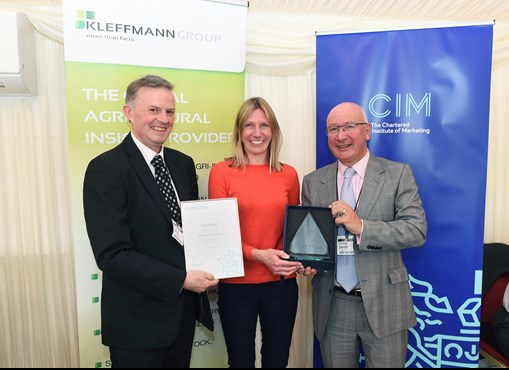 If you would like to join the CIM FDA group click here: http://sigs.cim.co.uk/food-drink-and-agriculture/about/get-involved/ 
Discussing the event John Giles, President of the CIM FDA Group commented:
"The President's dinner continues to be the flagship event of the year, not only for CIM FDA members but also for the leading brands driving our sector.
To have so many Members of Parliament (MP), trade bodies and board members of major FDA brands under one roof is remarkable – and it generated some valuable debates, including: palm oil usage; consumer buying behaviour trends; modernisation; branding; and, of course, Brexit."
Contacts
For all press enquiries, please contact the media team:
Fact Sheet
An overview of CIM our history and services.
Sign up for the latest news
x
We'll always treat your personal details with the utmost care and will never share or sell them to third parties. You are always in control of how we contact you – you can change your contact preferences at any time. For more information, visit our privacy policy.
To receive sector specific news: