Event: Northern Conference 2018 highlights
18.05.2018
This week saw CIM host the Northern Conference at the Ramside Hall Hotel, Golf & Spa in Durham. Now in its eighth year, over 120 delegates from across the marketing sector attended to debate the hottest topics affecting the industry. 
The conference was once again hosted by TV and radio presenter Andy Crane and featured two keynote speakers with a choice of nine interactive workshop sessions, exploring the theme of 'marketing horizons'.
Scott Allen, CMO of Microsoft UK and CIM member began proceedings with a thought provoking presentation on 'digital transformation', focusing on how he and his team have learnt to adapt and capitalise on the new digital climate. Delegates drawn from across both agency and in-house and from the public, private and not-for-profit sectors were challenged in streamed workshops.
For those starting out on their marketing career journeys, the conference also provided talks on how to increase productivity with tools such as Microsoft Office, geolocation and psychographics, whilst more experienced marketers were able to debate how AI and blockchain could be used in digital marketing campaigns.
Another key theme of the event was using marketing to drive exports post-Brexit, a key topic for marketers at the moment and one CIM recently discussed at the House of Commons in front of Lords, MPs and leading figures from industries. A research report on the topic from CIM and PwC can be seen by clicking here.        
David Low, Principal Evangelist for Alexa at Amazon, brought the day to a close with a sneak peak of the marketing potential in a new voice-driven frontier, both in the business-to-consumer and business-to-business environment.   
The event trended on social media with attendees sharing key takeaways and content. For more insight from the event, take a look at the social media highlights from the day: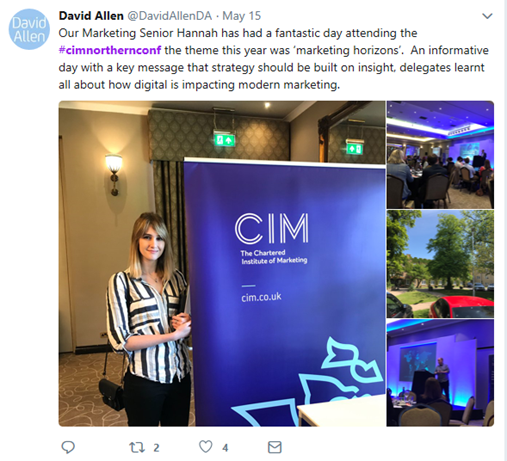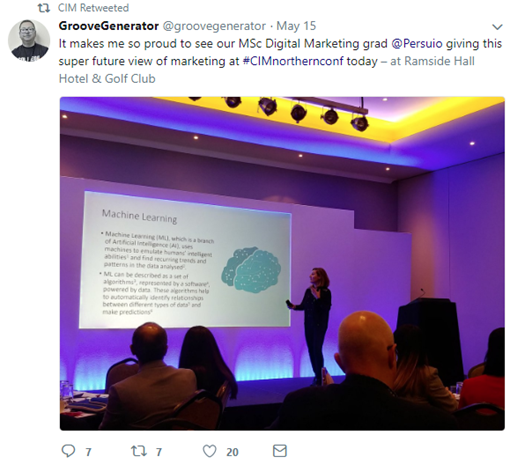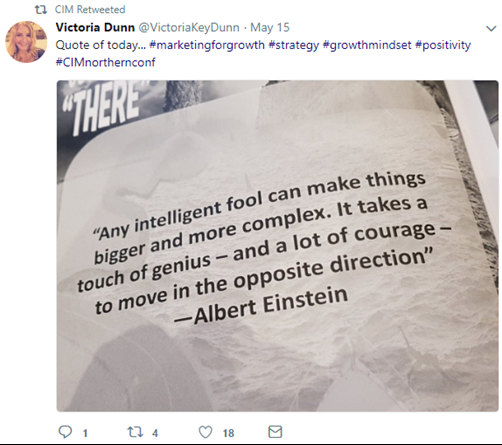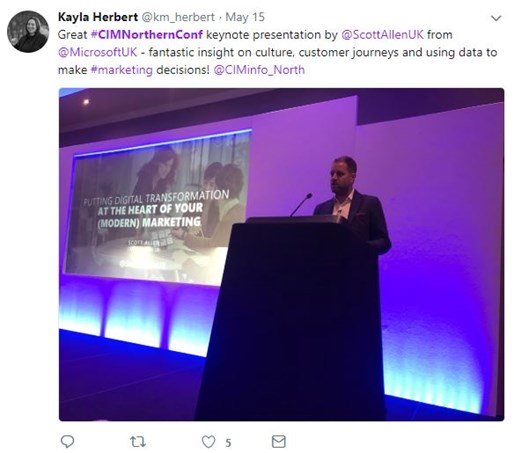 If you're interested in attending CIM's events in your region, click here.
Contacts
For all press enquiries, please contact the media team:
Fact Sheet
An overview of CIM our history and services.
Sign up for the latest news
x
We'll always treat your personal details with the utmost care and will never share or sell them to third parties. You are always in control of how we contact you – you can change your contact preferences at any time. For more information, visit our privacy policy.
To receive sector specific news: