Release: CIM supports Back2businessship 2020
03.12.2019
PRESS RELEASE
CIM, H+K Strategies, Ofcom, The Advertising Association and Nationwide join forces for the Back2businessship 2020 Returner Programme with a BAME agenda
Chartered Institute of Marketing (CIM), H+K Strategies, The Advertising Association, Nationwide and Ofcom are confirmed as new Associate partners for the PR, Marketing and Communications industry's returners programme Back2businessship which takes place in March 2020. They join WOMBA, Ginibee and Brands with Values alongside long-term associate partner R/GA.
Back2businessship is an intensive re-orientation back-to work programme for marketing, comms and PR professionals who have taken time out to raise their family or have had other caring responsibilities and are now looking to get back into the workplace and kick start their career.
The 2020 programme will take place at H+K Strategies and R/GA's central London offices and will be run in association with BAME2020. Back2businessship is particularly looking for more applicants from BAME backgrounds who are underrepresented in this sector as well as applicants from lower socio-economic groups and non graduates. Andrea Mulligan: Back2Businesship alumnus who worked at RG/A for 18 months as Business Development Director.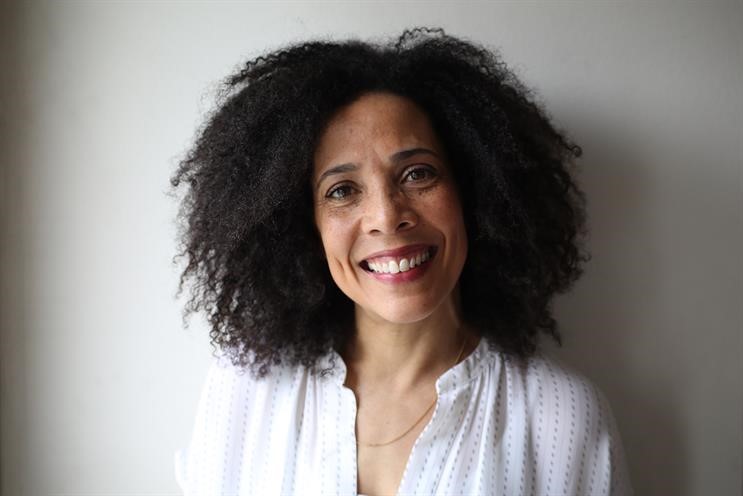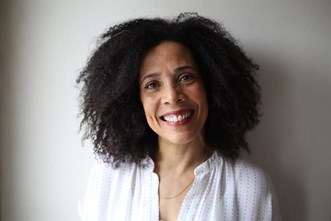 Says: Katie Spence, Talent Lead, H+K Strategies: "We are proud to be part of a programme helping carers and parents who have taken a career break back into the industry. Back2businessship offers top class training and support from the best in the industry, opening the door to talent which may have been overlooked by traditional recruitment methods."
Says: Gemma Butler, Director of Marketing, CIM: "We are pleased to be part of the back-to-work programme and support those who are looking to return to work. The project is invaluable, and we look forward to working with the candidates and other partners."
Says Kerri-Ann O' Neill, People and Transformation Director, Ofcom: "Ofcom is very excited to support this brilliant programme to help the creative industries' parents and carers return to the workplace. We believe strongly in building a diverse workforce across the sector and within our own organisation."
"We launched in 2014 and 5 years on back2businessship has already helped over 100 returners re-join the workplace in permanent or flexible working roles', said Amanda Fone CEO of f1 recruitment the programme delivery partner & Co Founder of the programme."
Liz Nottingham Executive HR Director EMEA of R/GA is Founder and Chair of Back2businessship; says: "We were a very early pioneer in this space with a proven track record of excellent candidates. My call to action is for more employers to be involved in programs such this. A key way to move the dial on diversity and for businesses to benefit from their skills and experience is to hire more returning parents."
The intensive 6 Day Re-orientation back-to-work programme includes modules on Career Planning, Presentation skills, Changes and progress in the World of Work you left behind including digital, social media & creative, data analytics, the myths & reality of AI in Marketing, how to attack the jobs market & apply for roles and how to manage your first 90 days back in the workplace. There will be a range of coaching and training sessions led by industry professionals as well as case studies and presentations by inspirational women (and men) who have returned to the workplace successfully after a career break raising a family.
The final day of the programme features the popular 'company speed dating' session where representatives from leading Agencies and recruitment directors from top companies attend to meet delegates. Companies that have attended previous years' speed dating events include Nationwide, Oracle, R/GA, Golin, Save the Children, FHF, English Cricket Board, HP Inc, Chelsea FC, Mullen Lowe Salt, Omnicom Media, Saatchi & Saatchi, We Work, H+K Sport, CBI, Jack Morton Worldwide and many more household names.
If you would like to find out more about the programme and speed dating event  please email back2businessship@f1recruitment.com  
Please also see https://www.f1search.com/2020-back2businessship/
Notes to the editor:
For CIM enquiries
For further information please contact the Chartered Institute of Marketing press office:
James Delves
CIM Head of PR and External Engagement
james.delves@cim.co.uk
Logos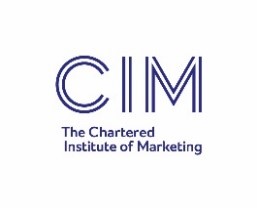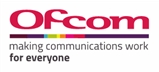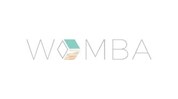 About CIM:
The Chartered Institute of Marketing (CIM) is the world's leading marketing body, with over 30,000 members worldwide, of which there are over 3,000 Chartered Marketers. CIM's mission is create marketing advantage for the benefit of professionals, business and society with a focus on export, data and skills. It believes marketing is the critical factor in driving long term organisational performance.
CIM provides members and organisations with five key benefits: 
Partnership – CIM is a professional and organisational partner to support performance and career development
Education – CIM allows individuals and businesses to continuously upskill
Information – CIM keeps members up to date with the latest marketing thinking, and keeps organisations at the forefront of practices
Connection – CIM provides access to services, expertise and peers
Recognition – CIM is the global benchmark of professional competence
For more than 100 years, CIM has supported, represented and developed marketers, teams, leaders and the profession as a whole. CIM has 130 study centres in 36 countries and there are 132 countries with exam centres. In the last year, over 7,500 people registered at over 230 UK CIM events. Find out more about CIM by visiting www.cim.co.uk
Contacts
For all press enquiries, please contact the media team:
Fact Sheet
An overview of CIM our history and services.
Sign up for the latest news
x
We'll always treat your personal details with the utmost care and will never share or sell them to third parties. You are always in control of how we contact you – you can change your contact preferences at any time. For more information, visit our privacy policy.
To receive sector specific news: