Release: Henley Business School team wins global marketing competition to be name 'Marketers of the Future'
23.03.2023
Release: Henley Business School team wins global marketing competition to be name 'Marketers of the Future'
By Bryndley Walker, PR Executive


007 Girls from Henley Business School crowned as CIM's 'Marketers of the Future' in international 'The Pitch' competition
Winners to share a £1,500 cash prize and each receive a one-year complimentary CIM membership
Sponsored by WeAre8, the competition challenged students to help the company tackle a real-life marketing challenge


23 March 2023: The Chartered Institute of Marketing (CIM) has today announced 007 Girls, the student team from Henley Business School, are the winners of its international student marketing competition, The Pitch.
This year's competition was sponsored by WeAre8, a social media app that aims to make a positive impact on people and the planet every day by sharing ad revenue with citizens, creators, and charity and impact partners. Entrants were challenged to explore ways WeAre8 can scale up and show that social media can be a kinder, better place - looking at growing the base of citizens and content creators and overall engagement, which leads to collective action to drive positive change.
Anita Marcu, Scarlett Cassidy and Marie Oceane Bax De Keating were awarded the prestigious title and crowned the Chartered Institute of Marketing's 'Marketers of the Future' at the final on 17th March, out of a selection of  strong teams from across the UK and internationally.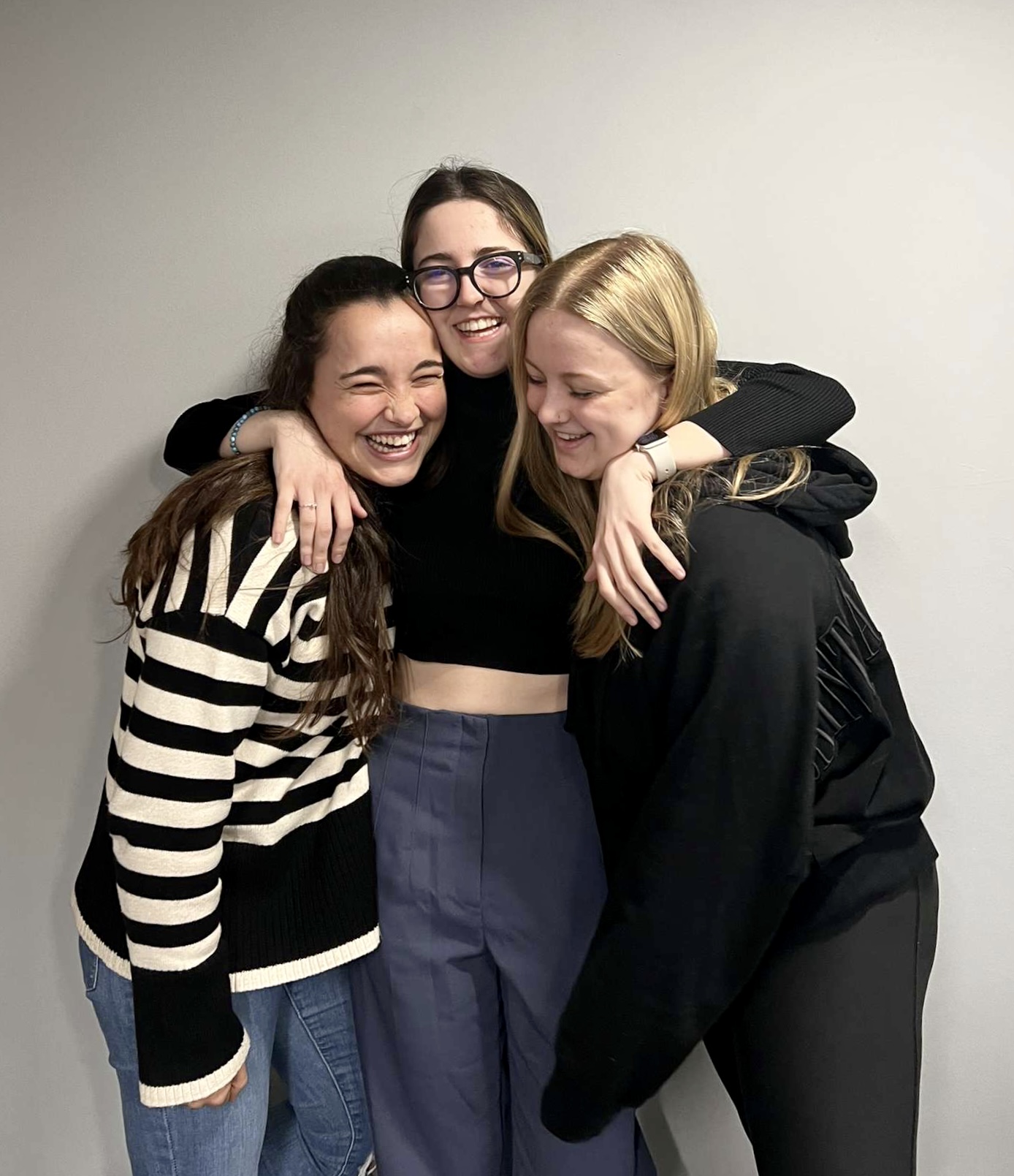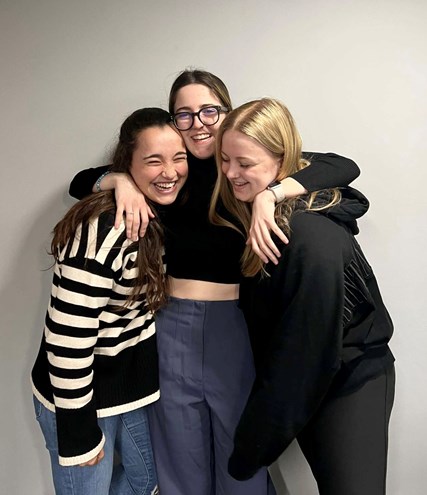 Discussing their experience winning the competition, Anita, Scarlett and Marie said: "We are so proud and honoured to have won The Pitch 2023. Throughout this process we have grown as individuals and a team, playing to our strengths, and overcoming challenges to produce a winning presentation. Pitching at the live final was a surreal experience as we saw 6 months of hard work finally come to life in front of the team of judges. We are delighted that our ideas and passion were recognised on the day. We are taking away a whole host of valuable skills from this experience including research and data analysis skills, communication and problem-solving and it's given us a unique opportunity to hone our presentation and pitching skills. We would like to thank the CIM and WeAre8 for allowing us to use what we have learnt at university in a real-life case study, as well as Henley Business School who have supported us the entire way. The 007 Girls cannot wait to take what we have learnt into our future careers."
The team rooted their approach to WeAre8's challenge in a campaign which focused on four main channels and included: using student ambassadors to promote the app in person, utilising influencers to hold giveaways, increasing engagement on social media through ads and developing a push notification and email marketing campaign. This well thought out and diverse approach to engaging with their target market impressed the judges.
Out of the nine teams shortlisted for the final, The Brainstormers, from Roehampton University came in second place securing a £600 cash prize to be shared amongst the team and a one-year complimentary CIM membership for each team member. Whilst the Met Fashion Marketers from Cardiff University took third place in the competition, winning a one-year complimentary CIM membership for each team member.
Discussing the competition Laura Chase, Chief Commercial Officer, WeAre8 said: "The quality of the teams in The Pitch competition this year was amazing. It's been particularly exciting to see the next generation of marketers displaying such talent and enthusiasm for the task at hand. Team 007 Girls from Henley Business School delivered an excellent presentation with some unique insight and innovative ideas, which clearly made an impression on the judging panel. I'd like to congratulate the winners once again and I'm sure they will go on to do great things as CIM's 'Marketers of the Future'."
Natalie Spearing, Marketing Director, CIM said: "We created The Pitch to offer students the opportunity to gain practical experience and to respond to a real-life brief that will challenge them to think outside of the box. It's this type of business exposure that provides genuine value to graduates preparing to enter the job market, and also helps brands work with a key demographic who will play a significant role in society as we move forward. Congratulations to all of the shortlisted teams who worked really hard on their proposals, and a huge congratulations to 007 Girls whose innovative ideas really shone through."
Now in its twelfth year, The Pitch is an international competition designed to recognise and reward the marketing talent of the future. It sees students from leading UK and international universities compete to respond to a real-life marketing challenge, in a bid to win the title of 'Marketers of the Future'.
-ENDS-
Notes to editors:
About CIM:
For over 100 years, CIM has supported the marketing sector. With over 20,000 members in more than 100 countries, CIM strives for business leaders and opinion formers to recognise the positive contribution professional marketing can bring to their organisations, the economy and wider society. We support, develop and represent marketers, organisations and the profession all over the world. Our ability to award Chartered Marketer status recognises a marketer's commitment to staying current and abiding by a professional Code of Conduct. While our diverse range of training courses and world-renowned qualifications enable modern marketers to thrive in their roles and deliver long-term success for businesses. Find out more about CIM by visiting www.cim.co.uk
For media enquiries
For further media information, please contact the Chartered Institute of Marketing press office at Good Relations on CIMTeam@goodrelations.co.uk
Media contacts
James Delves
CIM Head of PR and External Engagement
Bryndley Walker
PR Executive
Contacts
For all press enquiries, please contact the media team:
Fact Sheet
An overview of CIM our history and services.
Sign up for the latest news
x
We'll always treat your personal details with the utmost care and will never share or sell them to third parties. You are always in control of how we contact you – you can change your contact preferences at any time. For more information, visit our privacy policy.
To receive sector specific news: