Release: University of Strathclyde team wins The Pitch 2022
23.03.2022
PRESS RELEASE
University of Strathclyde team wins national 'The Pitch' student marketing competition and named 'Marketers of the Future'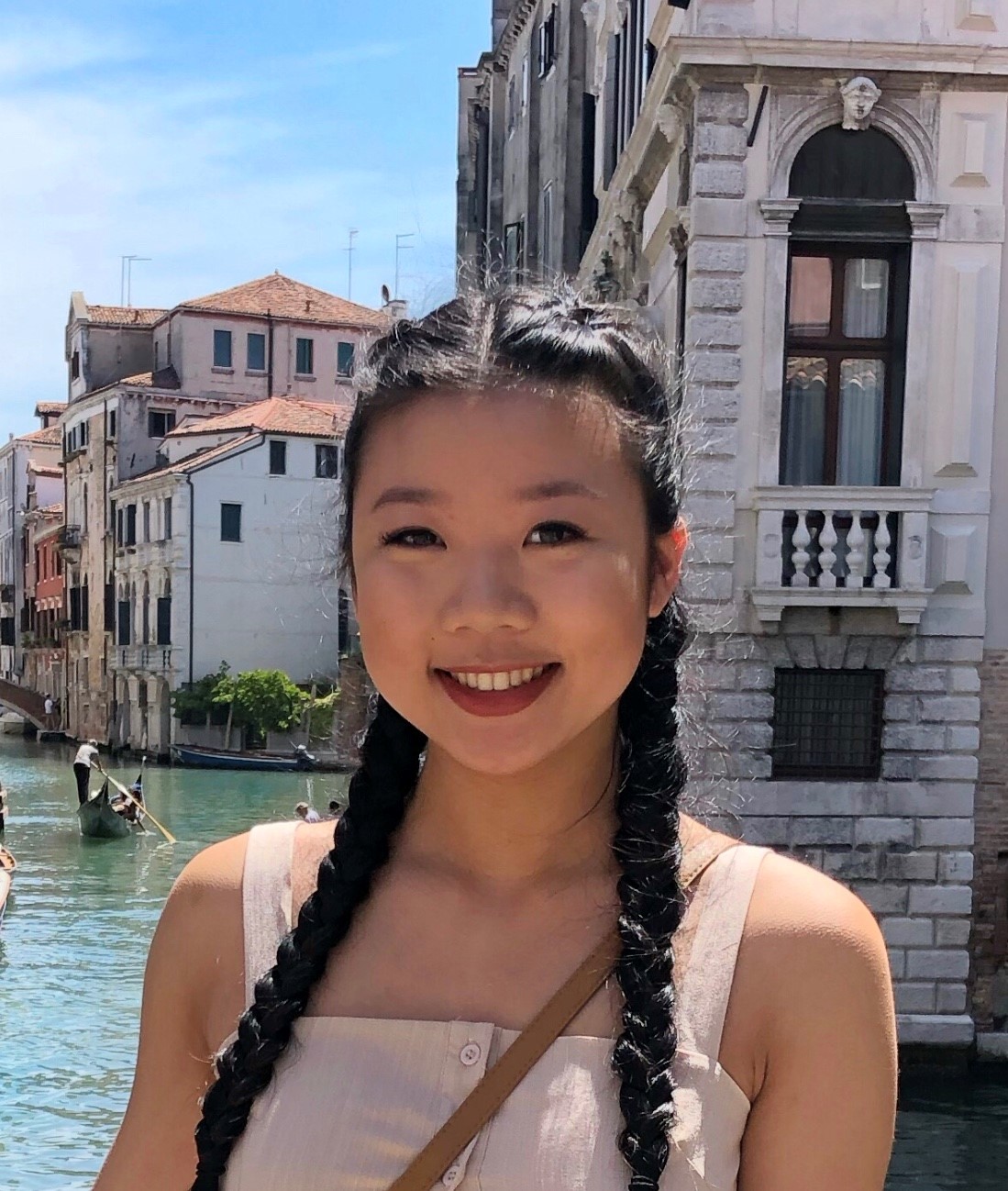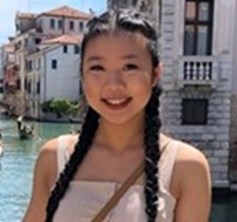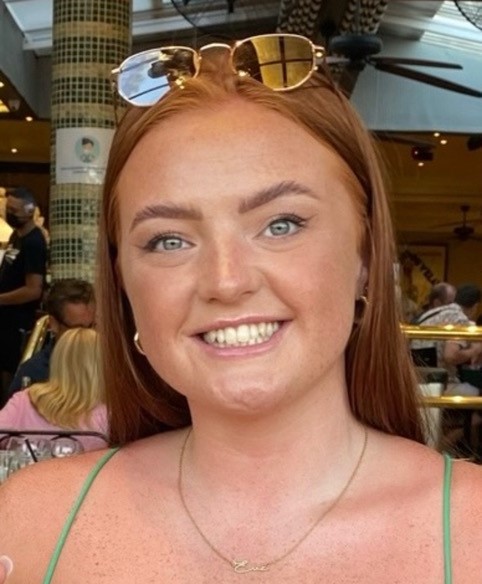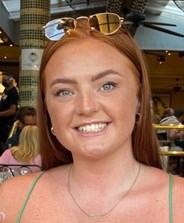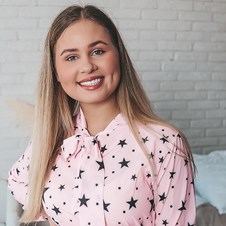 from left, Kelly Wong, Eve Blaikie and Marta Nowak
University of Strathclyde team crowned as 'Marketers of the Future' winning a £1,500 cash prize, and complimentary CIM membership
Student teams tackled a brief to develop a creative campaign bringing to life Boots and The Prince's Trust's support for young people 
Judging panel included senior representatives from CIM, Boots, The Pharm and Mintel
The Chartered Institute of Marketing (CIM) has announced the student team from The University of Strathclyde as winners of its international student marketing competition, The Pitch. This year's competition was sponsored by the UK's leading health and beauty retailer, Boots, with student teams challenged to raise awareness of its partnership with The Prince's Trust in a creative way that brings to life the expertise and 'behind the scenes' support for young people.
Third year students, Kelly Wong, Eve Blaikie and Marta Nowak from team 'Powerpuff Pitchers', studying International Business with a Modern Language degree were selected as the winners of the prestigious award and crowned 'Marketers of the Future' at a live virtual final, out of a selection of strong teams from across the UK and internationally.
The team impressed the judges with the level of depth and research undertaken into Boots' partnership with the Prince's Trust. The team rooted their campaign in strong insights about the challenges and opportunities of the Boots brand and how its partnership with the Prince's Trust resonates with young people across the UK.
Commenting on the winning pitch, Pete Markey, Chief Marketing Officer said: "The Powerpuff Pitchers campaign stood out because they really took the time to research our partnership with The Prince's Trust and the valued support it has delivered for young people across the UK. It was a fantastic proposal, and we felt very inspired by their entrepreneurial attitude. The passion and dedication which all of the students had put into their presentations really shone through in the final and we hope this experience will help them to pursue their marketing careers with confidence."
Talking at the virtual event, Kelly Wong commented: "I am so incredibly proud of myself and my team. Although I never doubted our abilities, I'm still in shock that we have won the renowned marketing competition and now have the privilege of being titled 'Marketers of the Future'.
"We were given an engaging brief for the Boots and Prince's Trust partnership which involved addressing an important social issue for youth in the UK. It was an amazing experience which allowed me to develop and consolidate so many marketing skills learned over the years in a practical and engaging environment."
While, teammate, Eve Blaikie said: "I am overwhelmed to have been part of the team who won CIM's The Pitch 2022 and be named Marketers of the Future. Participating in the challenge was quite a consideration given that this is my final year at University, however, I am so glad that I decided to embark on the challenge. Creating this campaign allowed me to put into practice what I've been learning over the last 4 years at University. I really enjoyed working with the team to create this campaign and we were delighted to receive such positive comments from the judges from well-known companies such as Boots, CIM and Mintel.
"I would recommend participating in this competition to any marketing student as it is a great way to practice presentation, communication and creative thinking skills. I am now very excited for my future career as a marketer."
Marta Nowak added: "I am completely over the moon with winning the competition! My team and I all thought it would be a great way to challenge ourselves and put our knowledge to good use and the experience has been incredible. I know this experience will really help me in being recognised by more employers, especially the experience of pitching to a brand like Boots! I am so proud of the team and despite doing all this online for the most part, we were all very passionate."
Gemma Butler, Marketing Director, CIM said: "Congratulations to Kelly Wong, Eve Blaikie and Marta Nowak whose innovative, scalable approach offered a genuine solution to help raise the awareness of the vital work undertaken by Boots and the Prince's Trust."
"We created The Pitch to offer students the opportunity to gain practical experience, while responding to a real-life brief from a leading brand. This type of business exposure provides genuine value to graduates preparing to enter the job market, and also offers brands the opportunity to get new ideas and insight from a key demographic who play a significant role in society."
ENDS
Notes to editors:
About CIM:
For over 100 years, CIM has supported the marketing sector. With over 20,000 members in more than 100 countries, CIM strives for business leaders and opinion formers to recognise the positive contribution professional marketing can bring to their organisations, the economy and wider society. We support, develop and represent marketers, organisations and the profession all over the world. Our ability to award Chartered Marketer status recognises a marketer's commitment to staying current and abiding by a professional Code of Conduct. While our diverse range of training courses and world-renowned qualifications enable modern marketers to thrive in their roles and deliver long-term success for businesses. Find out more about CIM by visiting www.cim.co.uk  
For media enquiries
For further media information, please contact the Chartered Institute of Marketing press office at Good Relations on CIMTeam@goodrelations.co.uk
Media contacts
James Delves
CIM Head of PR and External Engagement
james.delves@cim.co.uk
Corinne Lavictoire
PR Executive
corinne.lavictoire@cim.co.uk
Contacts
For all press enquiries, please contact the media team:
Fact Sheet
An overview of CIM our history and services.
Sign up for the latest news
x
We'll always treat your personal details with the utmost care and will never share or sell them to third parties. You are always in control of how we contact you – you can change your contact preferences at any time. For more information, visit our privacy policy.
To receive sector specific news: