How brands can bring Christmas 'in-home' this year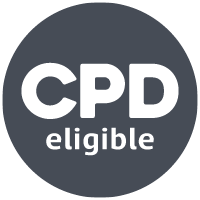 With little certainty over near-term consumer freedoms, what does it mean for marketers in usually the highest spending season of the year?
Is the UK's Prime Minister about to cancel Christmas? For all his protestations that stringent curfews and 'rule of six' measures in September are to protect the traditional family Christmas, it's looking less and less certain that the UK – and indeed, much of the world – will have a festive season resembling those that have gone before.
Given the circumstances, it would be foolish for me to try to predict what's going to happen next week, let alone in around 10 weeks' time, but that's exactly the problem many retailers and hospitality brands face. Christmas may not be until the 25th of December but for many companies, preparations are well underway. Many large-scale brands will have been working on their Christmas strategies since early summer at the very latest.
But should marketers have been anticipating that Christmas would be different right from the get-go? And what is it about this magical season that makes its current predicament so unique?
Scotland's First Minister brought us all down to earth with a bump as she was recently quoted as saying:
"Our Muslim community has already gone through Eid without being able to celebrate properly. Some people in our country have already had these very difficult periods of important celebrations that they have not been able to enjoy. But we are in a global pandemic and if I was to stand here right now and say categorically that certain things could or couldn't happen at Christmas, I wouldn't be being fair to people."
Lessons from Ramadan
In the latest issue of Catalyst, CIM's member-only magazine, Fionn Hyndman of Blis Asia discussed how companies had approached marketing of Ramadan, a notoriously family and gathering-oriented celebration that was also one of the most dramatically hit by the pandemic. The concept of worshipping and sharing together in large, extended familial groups was absolutely decimated by coronavirus restrictions.
And yet, companies adapted and prevailed. They were able to change their approach to meet consumers' altered needs, as well as provide crucial cheer and a sense of celebration at a very trying time. Social media took on the mantle of chief connector, helping to bring families together who were physically separated, as too did mobile companies. Grocery brands ramped up their online capabilities and partnered with third party delivery apps to make sure everyone got what they needed to play their own part in festivities.
"Advertisers who are there for consumers celebrating Ramadan have an important role to play," Hyndman wrote. "it's now more important than ever for brands to adapt their marketing strategies, especially when audiences aren't on the move. This year's Ramadan went ahead despite the challenges, but in a new and different way."
Bring Christmas in-home
That role of advertisers can't be understated. If we are all to be largely confined to quarters once more, our noses will be pressed up against a different kind of glass. Physical shop windows will be replaced by laptops, mobiles and TVs. Advertisers will have a unique role to bring the festive sense of wonder to our homes.
Forget the in-store theatre, instead think about doorstep theatre. With more of us than ever getting goods delivered, packaging is going to have a major role to play in 'delivering Christmas spirit'. To steal from one high street's Christmas strapline, even if it's a delivery of groceries or replacement fairy light bulbs, it's the logistics partners who are going to be responsible for the 'Magic and Sparkle'.
In addition to learning from APAC-based brands' response to a lockdown Ramadan, our upcoming edition of Catalyst, the fourth and final issue of 2020 out October 16th, sees four marketers reveal what their approach to Christmas will be this year. And, even with all the restrictions looming, there still looks to be reason for good cheer.
Notonthehighstreet's chief commercial and marketing officer, Ella d'Amato advises a contingency for nimble marketing, being able to act and react quickly but always remembering how the conditions will be affecting suppliers and customers alike. Pickering's Gin's Leah Shaw Hawkins hopes physical reunions will be on the cards but believes gifting products with added meaning will go the extra mile. Hotel Chocolat's Lynne Ormrod is all about the aforesaid theatre and sparkle, noting that if finances are squeezed, making the experience of receiving as special as the gift itself is what really matters.


For inspiration on how to tackle one of the most challenging commercial Christmas seasons yet, Catalyst has the answers. Sign up to become a member now to access further insights on how to futureproof your festive strategies.